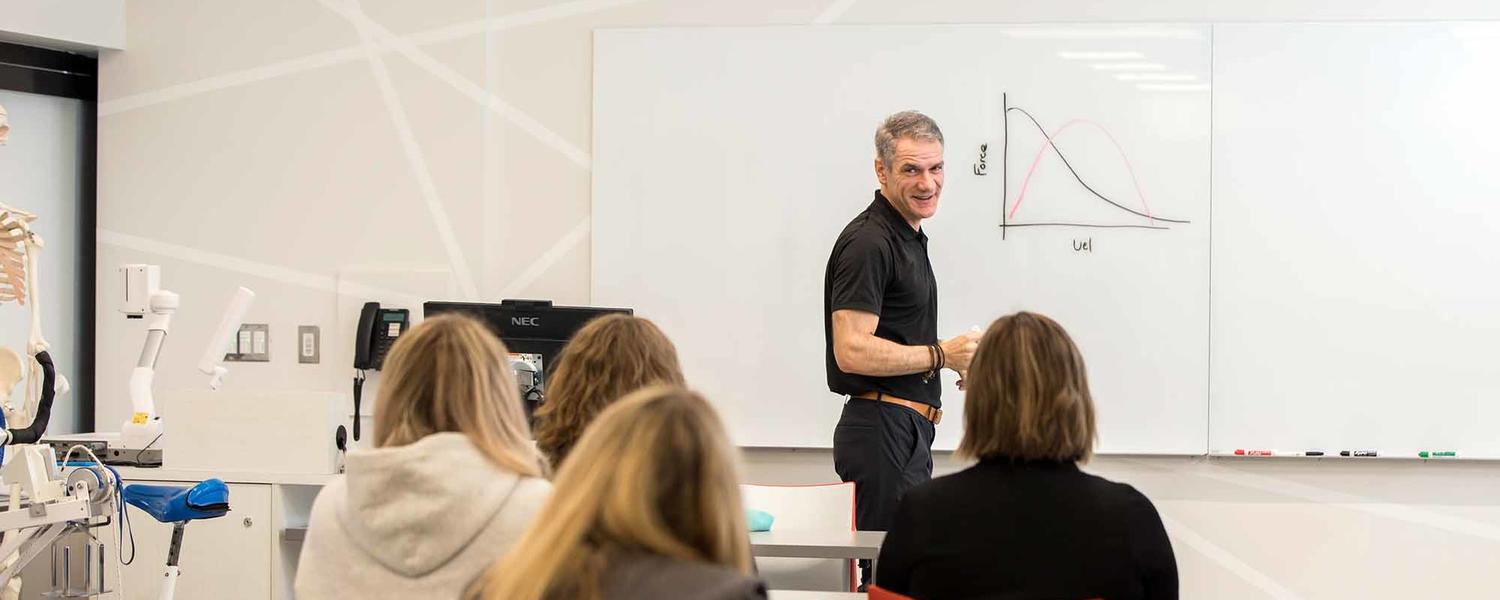 Biomechanics Seminars
Join us Thursdays at 3 p.m. MT. as speakers present their current research. See the topics below. 
Join the Human Performance Lab (HPL) for biomechanics seminars. Each week a new speaker presents on their current research findings. Most of the researchers work in the HPL at the University of Calgary, but guest speakers from other universities do present occasionally. 
The seminars are every Thursday from 3 to 4:30 p.m. MST (excluding holidays). The seminar series is in-person in KNB 214a and on virtual format (Zoom). See the list of presenters and their topics below. If you miss the seminar, no worries, all the seminars are recorded on video.  
Options to join the seminar
Device
Join from a PC, Mac, iPad, iPhone or Android device:
Attend the meeting HERE.
Meeting ID: 977 0295 4725
One tap mobile
+15873281099, 97702954725# Canada
+16473744685, 97702954725# Canada
Upcoming biomechanics seminars
Seminars begin at 3 p.m. MST.
Jan. 12, 2023
Speaker: Zachary Barrons
Topic: Midsole thickness: Does size matter? 
Jan. 19, 2023
Speaker: Michael Baggaley
Topic: Mechanical and biological considerations for stress fracture development.
Jan. 26, 2023
Speaker: Jeremy Wong
Topic: TBD
Feb. 2, 2023
Speaker: Olivia Bruce
Topic: Tibial-fibular morphology variations associated with elevated bone strain and sex disparities.
Feb. 9, 2023
Speaker: Wolfgang Schoellhorn 
Topic: Repetition hinders effective learning - Practical consequences of individual and situated movement patterns. 
Feb. 16, 2023
Speaker: Shuyue Liu
Topic: Residual force enhancement – yes or no?
Feb. 23, 2023
Speaker: Anand Masson
Topic: Induction of chondrocyte depletion by diphtheria-toxin is not sufficient to cause articular cartilage degradation.
March 2, 2023
Speaker: Matt Jordan
Topic: Secondary and tertiary ACL injury prevention: If it's not downhill for skiers, what is it for the rest of the lot - a research update. 
March 9, 2023
Speaker: Koran Roach 
Topic: TBD
March 16, 2023
Speaker: Nada Abu Ghazaleh
Topic: Evaluating the metabolic changes in female Sprague Dawley rats in an obesity-induced model of metabolic OA.
March 23, 2023
Speaker: Yuji Takahashi           
Topic: A thoroughbred racehorse as an athlete.
March 30, 2023
Speaker: Bryan Yu
Topic: In vivo vastus lateralis fasicle excursion during speed skating imitation. 
April 6, 2023
Speaker: Tim Hoenig                 
Topic: TBD
April 13, 2023
Speaker: Shahab Alizadeh 
Topic: The (in)effectiveness of stretching.
April 20, 2023
Speaker: Michael Slawinski    
Topic: Modelling of a cyclist's power for time trials on a velodrome.
For more information, or to be a presenter, contact olivia.bruce@ucalgary.ca