Community and campus recreation
Health and fitness is for everyone. The campus has outstanding activities open to the public. Varsity athletics, sport medicine, gear rentals and indoor/outdoor recreation activities all live within the Faculty of Kinesiology. 
We handle more than 47,000 registrations for 75 plus recreation and sport activities every year. We have outdoor playing fields, an indoor 450m track, five gymnasiums, Canada's largest university racquet centre, an Olympic-size pool and the Olympic Oval with a running track and the fastest ice in the world ™. See a video about the Oval. We also have fantastic summer camps for kids. Whether you are looking for indoor or outdoor activities, in winter or summer – we have you covered.
Joining an intramural or sport club is a great way to stay fit, have fun and meet new people. Though intramurals are geared towards students, anyone can take part as an individual or team. 
Sport medicine
The Sport Medicine Centre is open to varsity athletes, the campus community and the public. They offer nutrition advice, massage therapy, physiotherapy and athletic therapy. They also have a knee osteoarthritis clinic and an acute knee injury, shoulder and concussion clinic. With a doctor's referral, you may also access a sport medicine physician.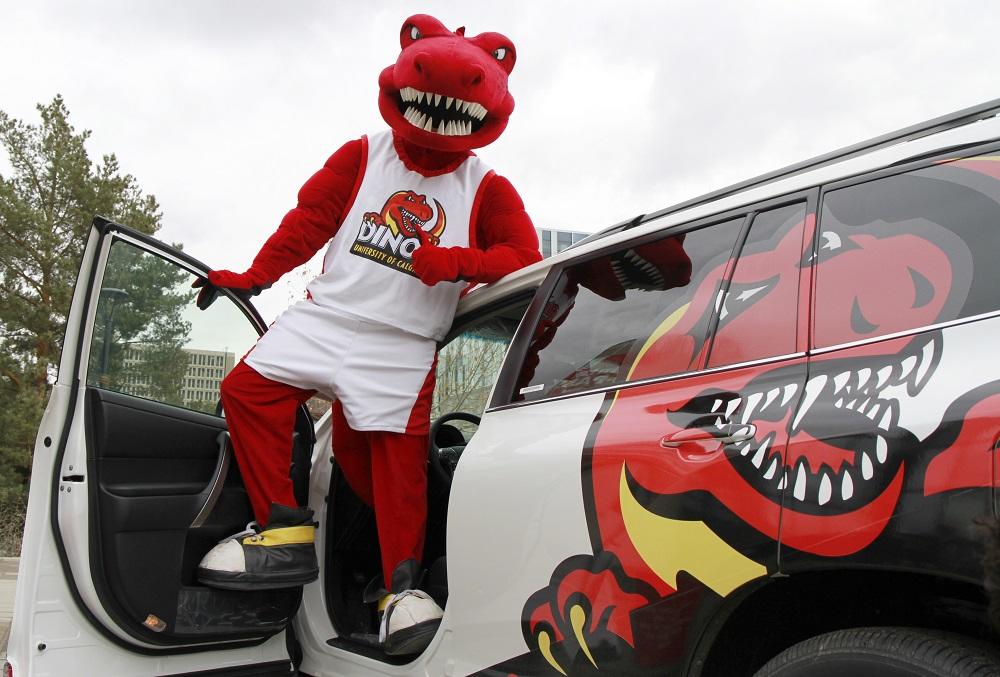 Students are automatic all-access Active Living members. Visit Client Service (KNA104) to activate your membership today.
A record 149 Dinos student-athletes earned U SPORTS Academic All Canadian status and the Faculty of Kinesiology led the way with 46 students on the list.
Community Report 2017/18
Faculty of Kinesiology