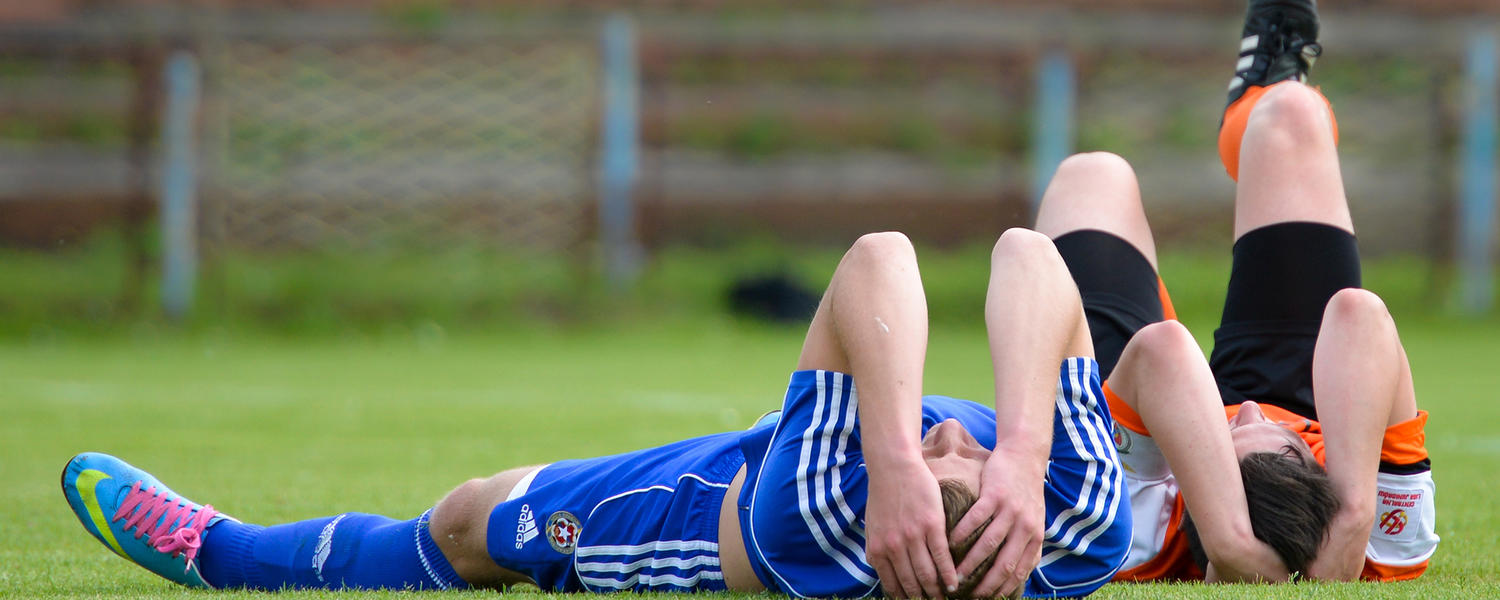 Online Concussion Course
The next course will be the spring of 2023 following the 6th International Consensus on Concussion in Sport. 
Overview of the concussion course
Watch the video to learn more.
Concussion course details 
Learn to prevent, detect and manage concussions.
Take a free, non-credit online course on concussion with UCalgary and Université Laval. The next course will be in the spring of 2023 following the 6th International Consensus on Concussion in Sport so the course material can include up-to-date research findings.
The course is for those who are interested in preventing, detecting and managing concussions. You can do the course on your own schedule, at your own pace, but you must wrap it up by the course end date. 
See the Training Modules below to see what you will learn. 
Read a past article here to learn more about the course or see a video below to see what past participants had to say.
You may request a certificate of achievement from Université Laval for a $50 (CAN) fee after completing the course.
The course is to demystify concussion, clarify the role of those involved in preventing and managing concussion, and offer support in implementing a concussion management protocol adapted to your specific sport, school or community environment. The course is for: 
health professionals
sport coaches and teachers
parents with children in sport
school administrators
sport leaders 
athletes
Concussion course features
Content summarizes evidence from the 5th International Consensus Statement on Concussion in Sport (Berlin) as well as the Canadian Guideline on Concussion.
Interact with others on the online discussion board.
See examples of how the course content is applied in different environments.
Complete the course at your own pace, as long as you wrap it by the course end date.
The course is also available in French through Université Laval. Check dates and registration period.
Training Modules
See what you will learn at each step of the course. 
What are people saying about the course?
Two former students talk about what they learned in the massive open online course on concussions, and Dr. Kathryn Schneider PT, PhD, provides an overview. 
This massive open online course (MOOC) on concussion is hosted by the Sport Injury Prevention Research Centre, Faculty of Kinesiology and the Integrated Concussion Research Program at the University of Calgary in collaboration with Université Laval.