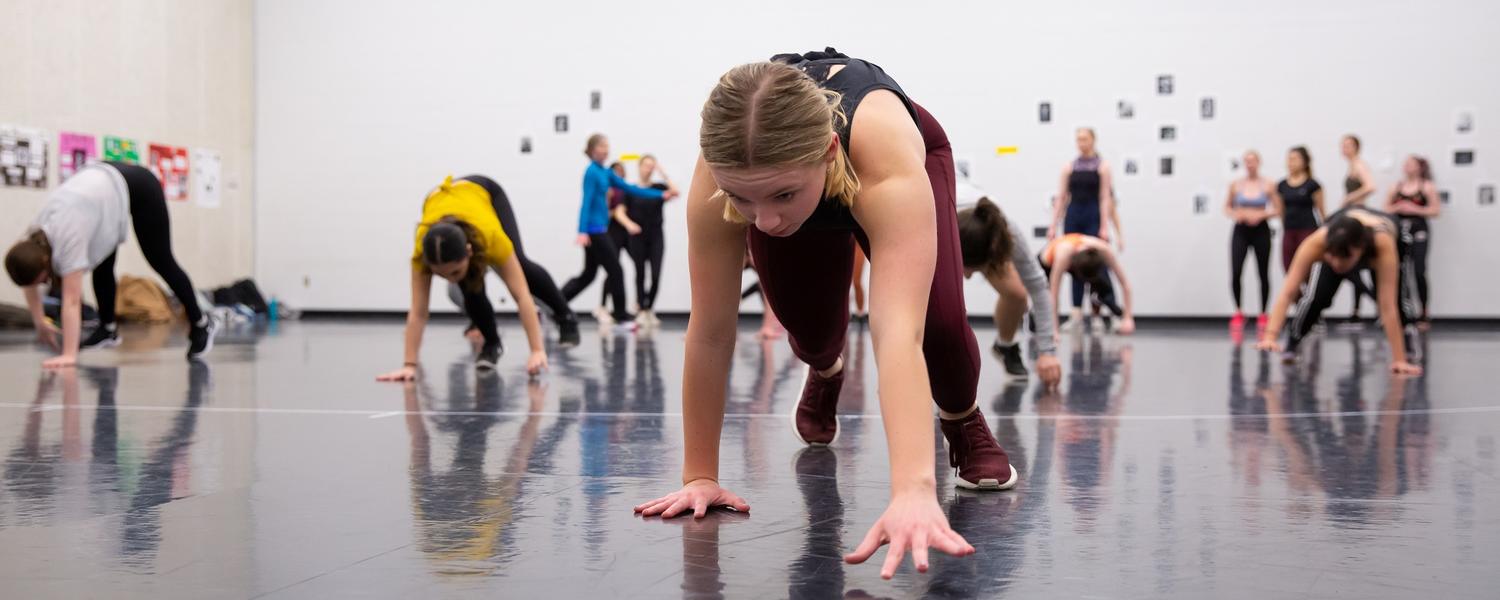 Kinesiology Undergraduate Programs
Explore the study of human movement.
The Faculty of Kinesiology offers flexible education options. You can take one degree or a combined degree.  You can add an embedded certificate or a minor program. You can also take part in research projects and take practicum courses, which are unpaid job placements for credit. The Kinesiology advisors can help you arrive at a choice that fits.
Kinesiology degrees
The Faculty of Kinesiology has two degree programs: A Bachelor of Kinesiology (BKin) and a Bachelor of Science in Kinesiology (BSc). Each degree requires 40 courses to complete, and both programs have the same 18 core courses that incorporate the natural and medical sciences, social sciences and humanities.  To earn a BSc in Kinesiology, 21 of the 40 courses must be science based as listed in the Academic Calendar.
You will learn about the physiological, sociological and psychological aspects of movement and health. You will also learn about anatomy, biomechanics, nutrition, the fundamentals of movement, human growth and development, and neuro-motor behaviour. 
What is the difference between a BKin and a BSc in Kineisology?
The Bachelor of Science (BSc) in Kinesiology is for students who have more of an interest in science-based courses. To earn a BSc, 21 of the 40 courses must be science designated. By virtue of the course requirements for the Biomechanics and Exercise & Health Physiology majors, students earn the BSc. If you would prefer fewer science-based courses, consider the BKin.  Learn more here.
Minors and Embedded Certificates 
You may be able to use the elective courses required for your degree to complete a Minor program or Embedded Certificate offered by other faculties.
See the Minor Programs section of the Academic Calendar to Learn more. 
See the Embedded Certificate section of the Academic Calendar to Learn more. 
Honours program
Delve deeper in to a field of interest and gain valuable research experience through the honours program. Learn more.
Indigenous students
For questions about programs, admission and Indigenous support, check out UCalgary resources.