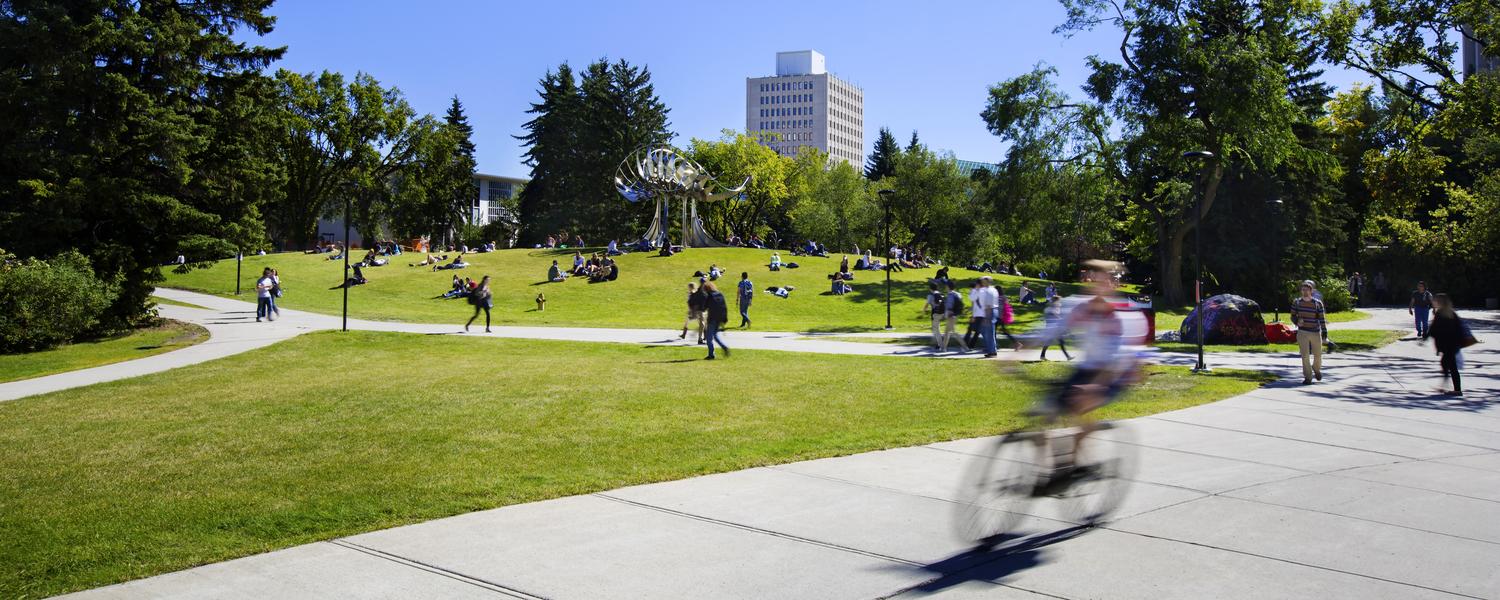 Future Graduates
Be a graduate from the No. 1 sport science school in North America.
The Faculty of Kinesiology has national and international impact in human movement, sport, health and wellness. If you prefer less research, take a course-based degree with the Master of Kinesiology program, and learn from researchers in courses and labs, and receive extensive hands-on experience in practicums (unpaid job placements) where you receive practice and mentorship. 
Or take a thesis-based degree - a Master of Science or a Doctor of Philosophy in Kinesiology. You can complete the program in a number of different disciplines, depending on your interest and training. 
Study topics including bone and joint health, injury prevention, sport medicine and rehabilitation, exercise and nutrition in sport, and psychosocial aspects of health and sport.  
A grad student's experience
Patrick Pankow talks about pursuing research and his MSc in the Faculty of Kinesiology as well as being a Dinos football player .