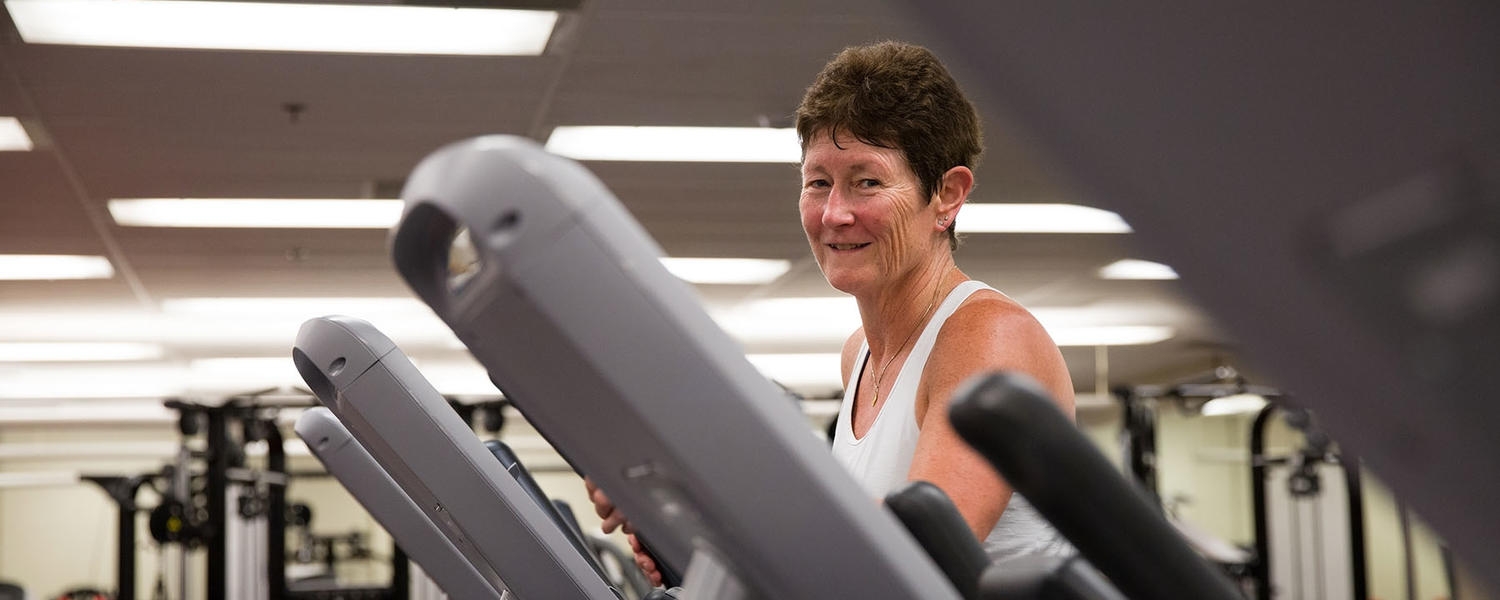 About Kinesiology
Leading the way to active, healthy living. 
Kinesiology is the study of how the body moves and functions, but it is so much more. It is about finding new ways to improve sport performance, health and wellness. It is also about working to prevent injuries, and helping people return to the activities they love the most after an injury or disease.
In 2016, the University of Calgary celebrated 50 years of autonomy. Our faculty has undergone tremendous changes over the years. Since we became a physical education department in 1945 as part of the University of Alberta at Calgary, we have gone on to be the number one sport science school in North America according to the ShanghaiRankings. 
Many factors contribute to the success of the faculty. It helps to look back at a few of the highlights.
The first physical education building was completed on campus in 1961, and the second phase of the building, the pool, racquet courts, laboratories and offices were completed in 1971. By 1973, it was clear student recreation needs on campus were expanding, and a program of recreational services was born.
However, what really launched the faculty toward success was the 1988 Olympics. As a result of the Olympics, we developed a successful environment for research and learning as well as built superb training facilities for coaches and athletes at the varsity, community and Olympic level. We became home to the successful Dinos varsity teams, Olympic Oval, Active Living, Outdoor Centre and the Sport Medicine Centre.
Our university and faculty has worked with elite champions such as Catriona Le May Doan, Karl Tilleman, Mark Tewskbury, Hayley Wickenheiser and Erica Wiebe. 
The faculty has elite researchers from Dr. Walter Herzog, PhD, who was awarded the Killam Prize for his work in biomechanics, to Dr. Kathryn Schneider, PhD, who was instrumental in establishing the first Massive Online Concussion Course at the University of Calgary, our researchers are changing lives.
We developed the first dance science program in Canada and our Sport Injury Prevention Research Centre is one of 11 International Research Centres for the prevention of injury and protection of athlete health support by the International Olympic Committee.
Our research provides evidence of the benefits of exercise for all ages, from biomechanics and exercise physiology to behavioral and social science perspectives.
To provide excellence in research, education and community programs related to human movement, sport, health, and wellness.
To be an international leader in the study and advancement of human movement, sport, health and wellness.
Find any recreation activity you can imagine at the University of Calgary. The Active Living department is one of the largest and most diverse recreation departments based on a North American campus. We have public activities, certifications and instruction for every age such as swimming, climbing, racquetball, group fitness and more. To get insider tips, book a tour of the recreation facilities at (403) 220-6562 or visit us.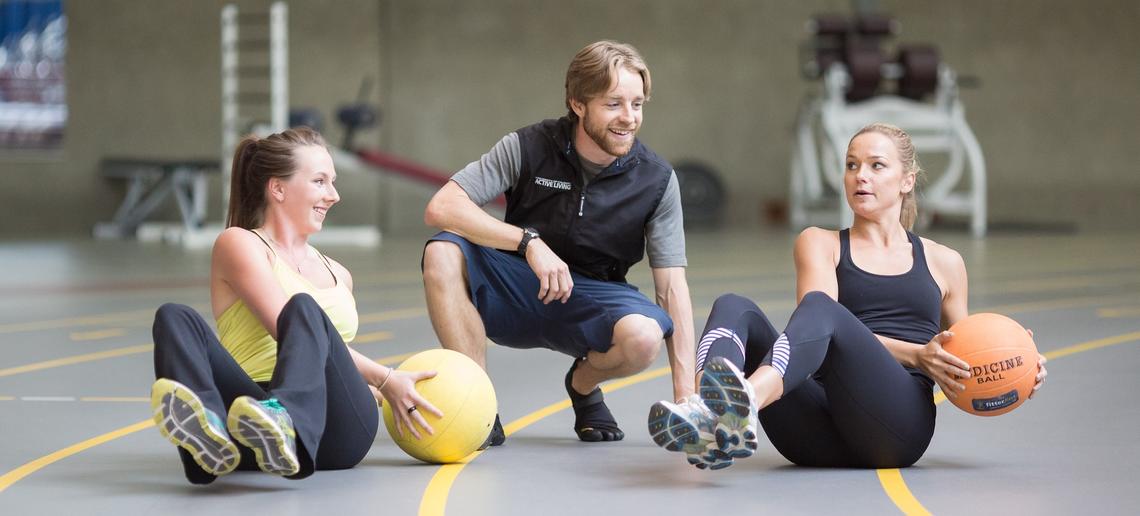 We are represented by and cheer for Dinos athletics, a U SPORTS powerhouse. First-rate coaching and facilities, scholarships and prospects following graduation make UCalgary an attractive place for student athletes. A popular saying at the university is 'We are all Dinos', because the spirited support for our teams is campus-wide. You can see this at annual events such as the Crowchild Classic, where we have a friendly hockey doubleheader competition with the neighbouring Mount Royal University.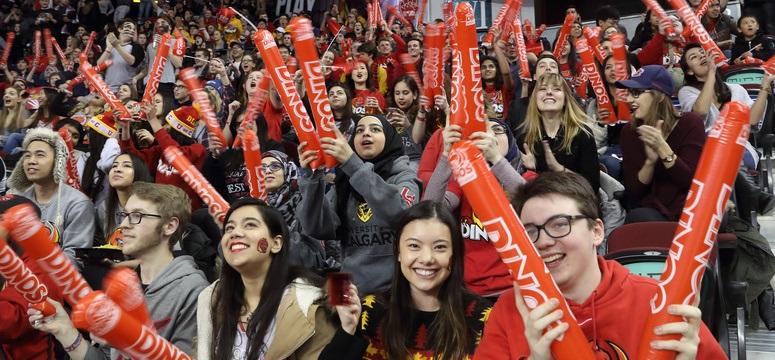 Visitors come to skate for fun or to compete on the Fastest Ice in the World ™ . The Olympic Oval is in the Faculty of Kinesiology and it is Canada's National Training Centre for the National speed skating teams. The Oval also has a two-lane 450 metre track for public running and walking. A great way to stay in shape year-round.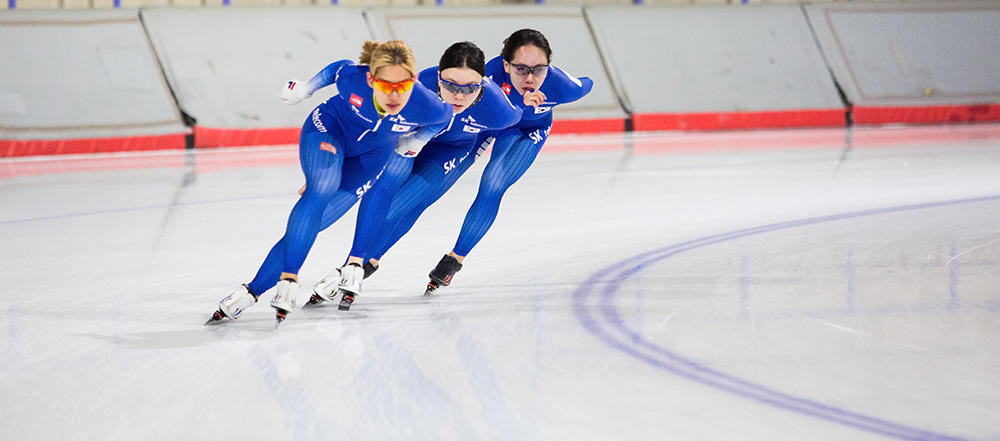 The Outdoor Centre has lessons, trips and gear rentals, and it's the largest centre of its kind in North America. For more than 40 years, outdoor skill programs, guided trips and and gear rentals have been offered for a large variety of activities in all seasons. Programs and trips are created and lead by experienced coordinators. The centre has high-level certifications in mountaineering, paddling, wilderness first aid, avalanche safety and even hang gliding to make sure customers get the very best outdoor skills training in a safe and fun environment. Everyone is welcome.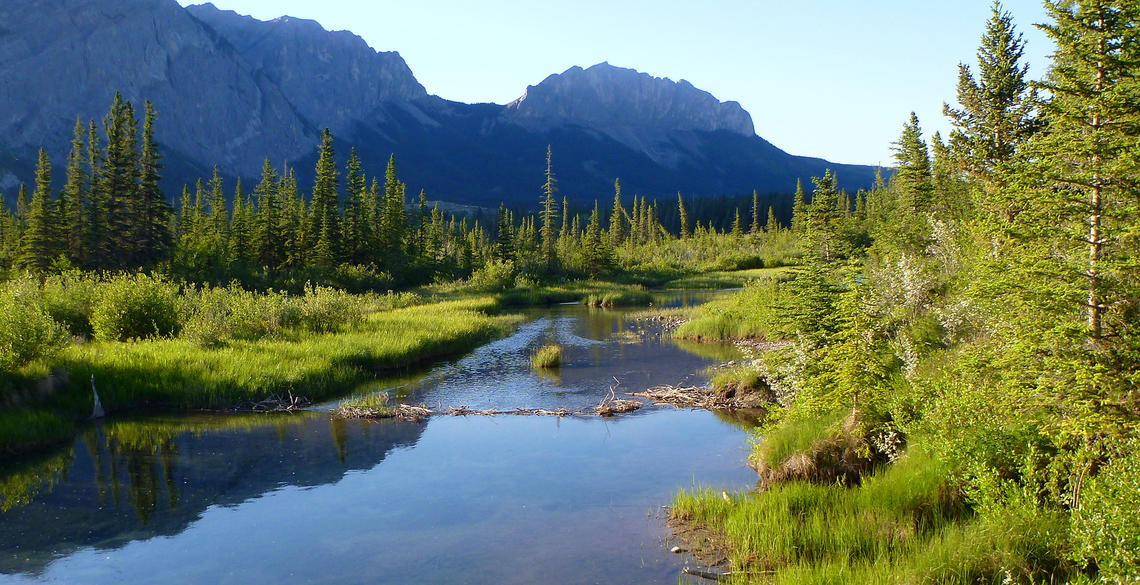 The Sport Medicine Centre (SMC) has been at the hub of evidence-based research and clinical practice since becoming established in Kinesiology during the 1988 Winter Olympic Games. Integrated care is available for elite and recreational athletes on campus and in the community. SMC has services in physiotherapy, massage therapy, nutrition and athletic therapy. SMC also has acute sport concussion and knee injury clinics, and more.