Wearable Technology Program
New specialization for grads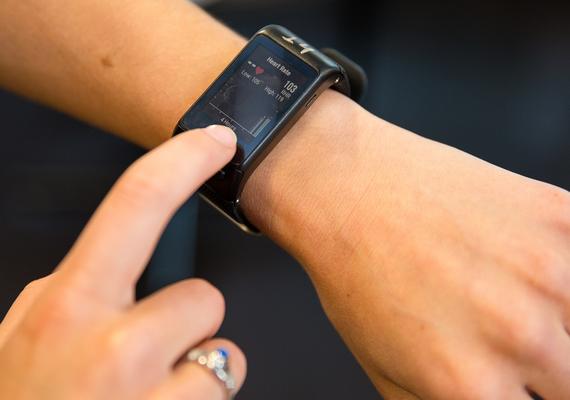 Be a wearable tech citizen scientist
We need you and your smart device to make Calgary a leading 'smart' city. With the help of our citizens, the University of Calgary and The City of Calgary will use wearable technology to create a data set to help Calgary become a leading smart city, helping to improve the planning and engineering of the pathways in our communities. The data will also help researchers create new standards for sleep, exercise and activity levels. 
Study wearable technology
The University of Calgary is now offering a specialization in wearable technology for national and international students enrolled in a thesis-based MSc or PhD level program.
Wearable sensor technology is one of the fastest growing fields in the world and there is a growing demand for professionals in the field. Graduates will drive the future of smart technology in Canada.
 
The Wearable Technology Research and Collaboration (We-TRAC) training program is funded through a grant from the Natural Sciences and Engineering Research Council of Canada (NSERC) Collaborative Research and Training Experience (CREATE). Read more about how the program got started and its impact on a rapidly growing industry.
Job prospects in wearables
It's estimated that for every wearable job posting, there are only 16 qualified professionals. This compares to an average of 59 applications for any other technology-related job posting.
Graduates can work with wearable technology companies, or receive training to start a business of their own with the new skills they gain in entrepreneurship. Many industries such as sports, recreation, healthcare and education need trained professionals.
Training in four areas
Successful applicants will receive hands-on job experience as well as training in these main areas:
Human Movement
Learn how human body systems work together to facilitate movement and how the increasing presence of smart wearable sensors will expand our knowledge of the human body. 
Data Science and Analytics
Become familiar with various machine learning techniques and advanced methods for analyzing complex data-sets for human health and movement. 
Data Visualization
Develop new skills and advanced methods for presenting data and communicating results to facilitate evidence-based decision making. 
Knowledge Translation and Entrepreneurship
You'll be introduced to pre-start-up business development through group projects and case studies. Develop skills in creativity, idea generation and feasibility analysis, and learn - will this new project or business work?
Benefits of studying at UCalgary
This program offers graduates a well-rounded skill set with hands-on training in multiple disciplines.
Gain experience by working at a leading wearable tech company. Tailored job placement opportunities will give you valuable industry contacts and mentorship.
Take training with a university partner. Gain expert knowledge in a particular area that interests you and meet new people in the wearable technology industry. 
Work with coaches and athletes year-round to collect data using smart devices. You will have access to millions of data points from hundreds of athletes. We also partner with wearable users off campus, exploring new opportunities to improve health, wellness and city planning and infrastructure. 
To apply, or for questions, contact Program Manager AJ Macaulay at cajmacau@ucalgary.ca.
The We-TRAC program and its students are proud to work closely with and contribute to the Biomedical Engineering: Health Monitoring and Management research focus area.