Showcasing We-TRAC trainees
The Wearable Technology Research and Collaboration (We-TRAC) training program offers opportunities to students from various departments and faculties across campus. Our trainees explore unique ways of incorporating wearable sensor technology into their research while contributing to one of the fastest-growing industries in the world. Check out the latest research from our trainees.
Hannah Dimmick, PhD Candidate, Faculty of Kinesiology 
Supervisor: Dr. Reed Ferber
Prior to moving to Calgary for her PhD, Hannah received an undergraduate and master's degree from the University of Kansas. Hannah's master's work was focused on motor unit recruitment patterns and muscle characteristics in sedentary and endurance-trained individuals, as well as comparing analysis methodologies for determining motor unit properties during fatiguing tasks.
Hannah began her PhD at the University of Calgary with Dr. Reed Ferber in 2019 with support from We-TRAC, a Vanier CGS Scholarship, and an Alberta Innovates Studentship. Her research has largely focused on using wearable devices to analyze biomechanical patterns of fatigue using subject-specific modeling and machine learning methods. Hannah has used the We-TRAC Citizen Scientist Database to investigate these patterns in real-world activities, as well as lab-based studies performed in partnership with We-TRAC colleagues in the MEEP lab using inertial measurement units.
Recently, Hannah's interest in subject-specific modeling and wearables has led her to clinical studies, working with partners at the Cumming School of Medicine and Alberta Health Services to investigate fluctuations of symptoms, activity, and sleep in myasthenia gravis patients. Hannah plans to continue using wearable device data to leverage subject-specific modeling techniques in both athletic and clinical contexts, with the eventual goal of being able to individualize training and interventions for various populations.
Hannah is also currently completing a We-TRAC placement with Protxx, a medical device company.
In her free time, you can find Hannah running, hiking, and reminding people that the KU basketball team has the most wins in NCAA history.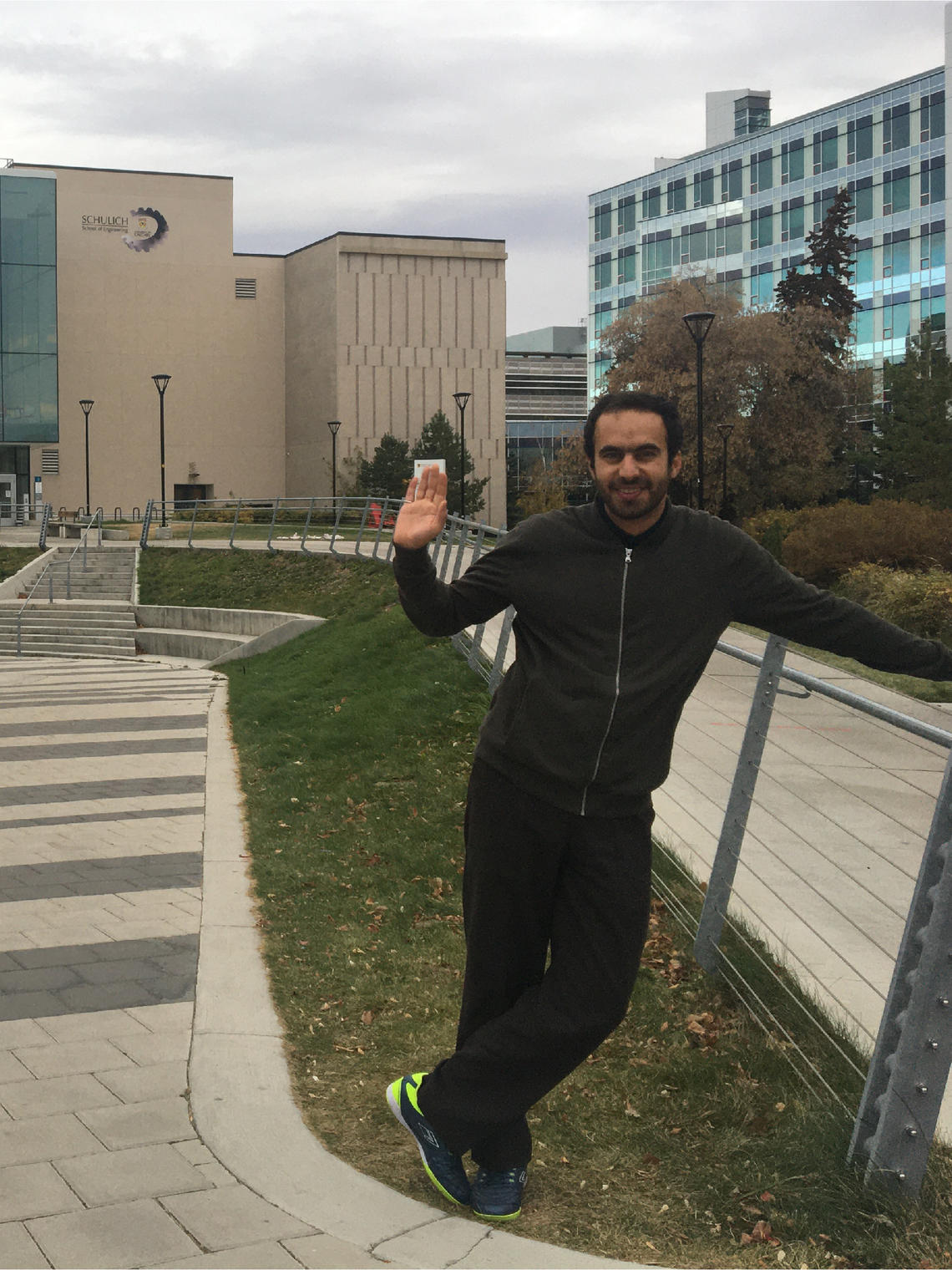 Pezhman Jalali, PhD Candidate, Biomedical Engineering, Schulich School of Engineering
Supervisor: Dr. Amir Sanati Nezhad
Before beginning his PhD at the University of Calgary, Pezhman completed a master's degree in electrical engineering at the University of Shahrekord, Iran. He has had the opportunity to publish six papers in reputable journals and recently was awarded the Alberta Graduate Excellence Scholarship (AGES).
For his PhD research, Pezhman works alongside Dr. Amir Nezhad designing and automating microfluidic systems. Microfluidic systems have a wide range of applications, such as drug delivery, electrochemical sensing, and detection of the rare amount of nucleic acid applied in the rapid test kit. Their team desire to use disposable and low-cost materials to design an automatic capillary-based microfluidic device capable of mass production, not only for research purposes. Such microfluidic systems have a wide range of applications in wearables, such as sweat collection from athletes and patients, as sweat contains valuable info about their health. Moreover, developing an automated microfluidic system caused the lab processes to experience the exact timing during all different experiments, causing higher accuracy and repeatability, two critical factors in all detection methods.
With the hope of a more exciting valve design and pumping process, Pezhman is looking forward to bringing new ideas to life!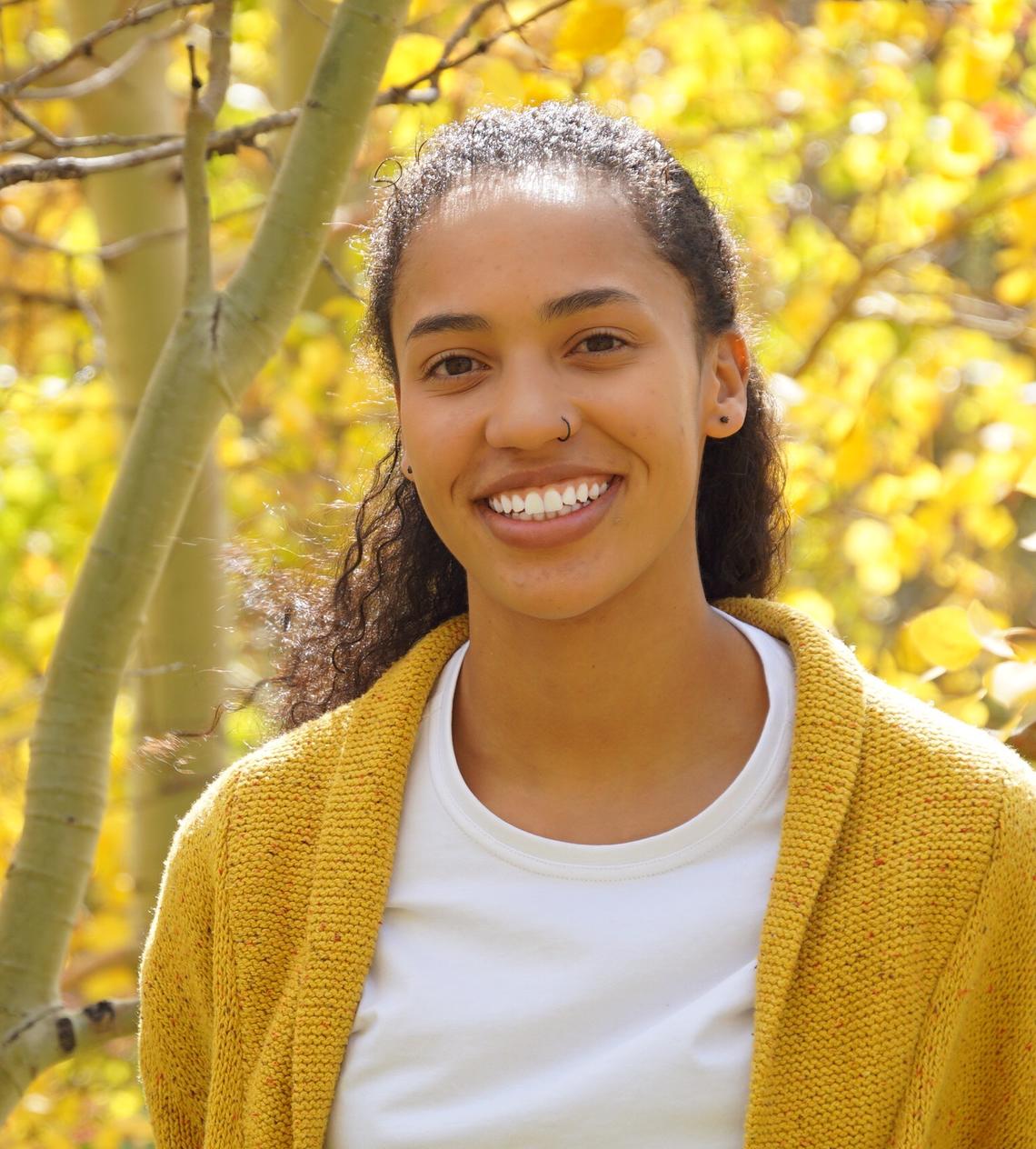 Reyna Crawford, MSc Student, Biomedical Engineering, Schulich School of Engineering
Supervisor: Dr. Darren Stefanyshyn
Reyna completed her BSc in Biomechanics at the University of Calgary in 2021 and is now in her second year of her MSc, specializing in wearable technology. Outside of her academics, she played for the University of Calgary Dino's Basketball team (2016 – 2021) and has successfully completed two internships at Garmin, first as a Product Performance Assistant and then as a Software Engineering Summer Student.
Working with Dr. Darren Stefanyshyn and with support from We-TRAC and NSERC (CGS-M), Reyna's research incorporates her passion for sport, biomechanics, and wearable technology. For her graduate work, she is investigating the influence of footwear modifications on sports performance during basketball-specific movements, specifically in women's and men's collegiate basketball populations. Reyna is using motion capture cameras and inertial measurement units to quantify the results of her research. Outside of her MSc research, she works alongside her lab group colleagues to research different types of sporting equipment from industry companies. 
Outside of the lab, Reyna enjoys volunteering with two UCalgary Equity, Diversity, and Inclusion committees, hiking, bouldering, or trying out new hobbies.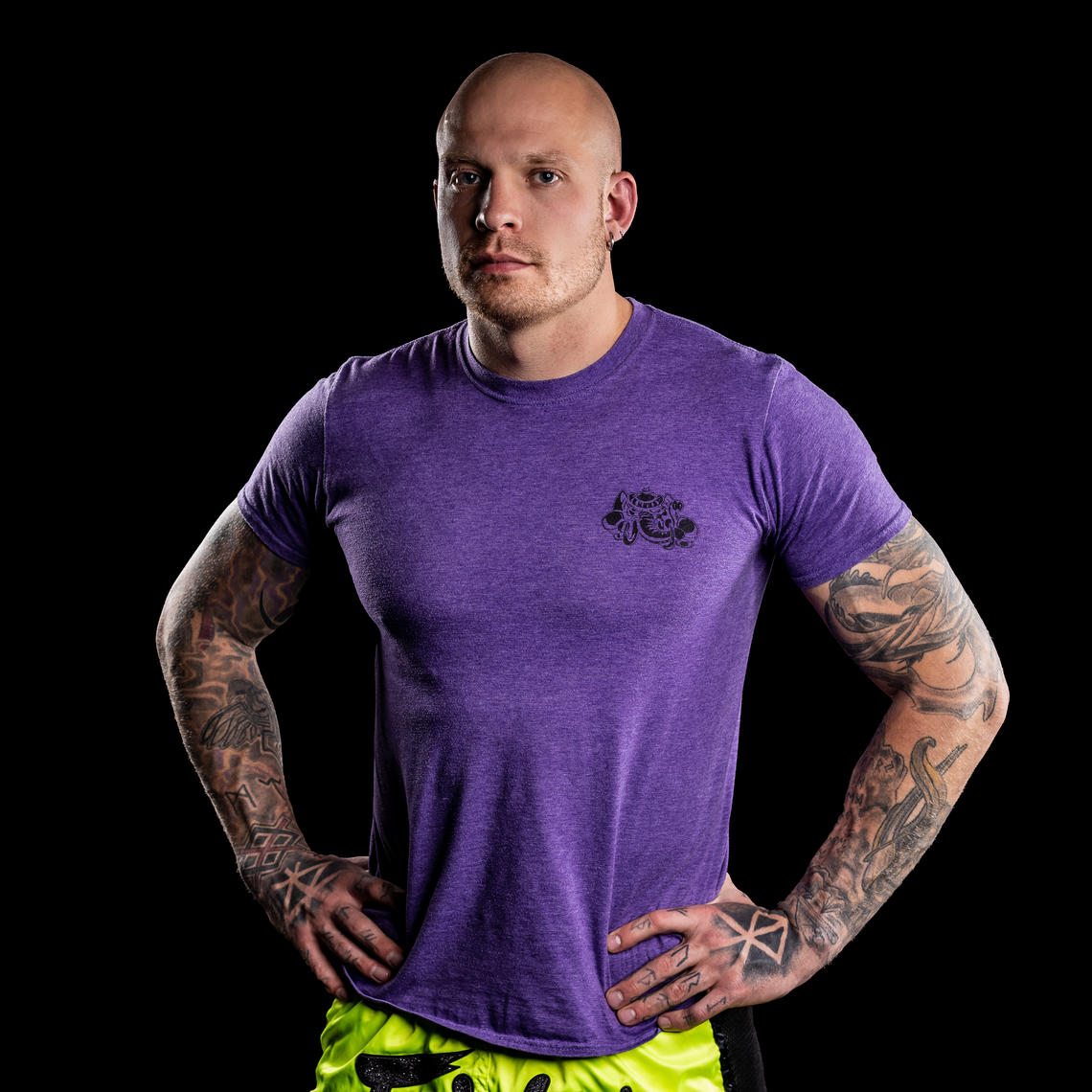 Chris Banman, PhD Candidate, Faculty of Kinesiology 
Supervisor: Dr. Ryan Peters
Chris completed his BSc in Kinesiology at the University of Calgary. Chris is now completing the final year of his PhD at the University of Calgary, specializing in wearable technology. Training in Muay Thai, Chris grew an interest in the effects of blows delivered to the head on balance and vestibular processing. Through the Mitacs scholarship program, Chris is developing new technology with Neursantys, a company focused on balance and vestibular health in contact sports and aging. Working within the biomedical industry has brought Chris a new perspective on applying technologies to aging in place, as well as how technology can be used to reduce health care costs by remote monitoring.
His interest in private industry also has propelled him to start a private security company which he has operated in Calgary for the last four years. When Chris is not teaching or doing research at the University of Calgary, he can be found in the gym teaching/training Muay Thai, dirt biking or trail running with his dogs.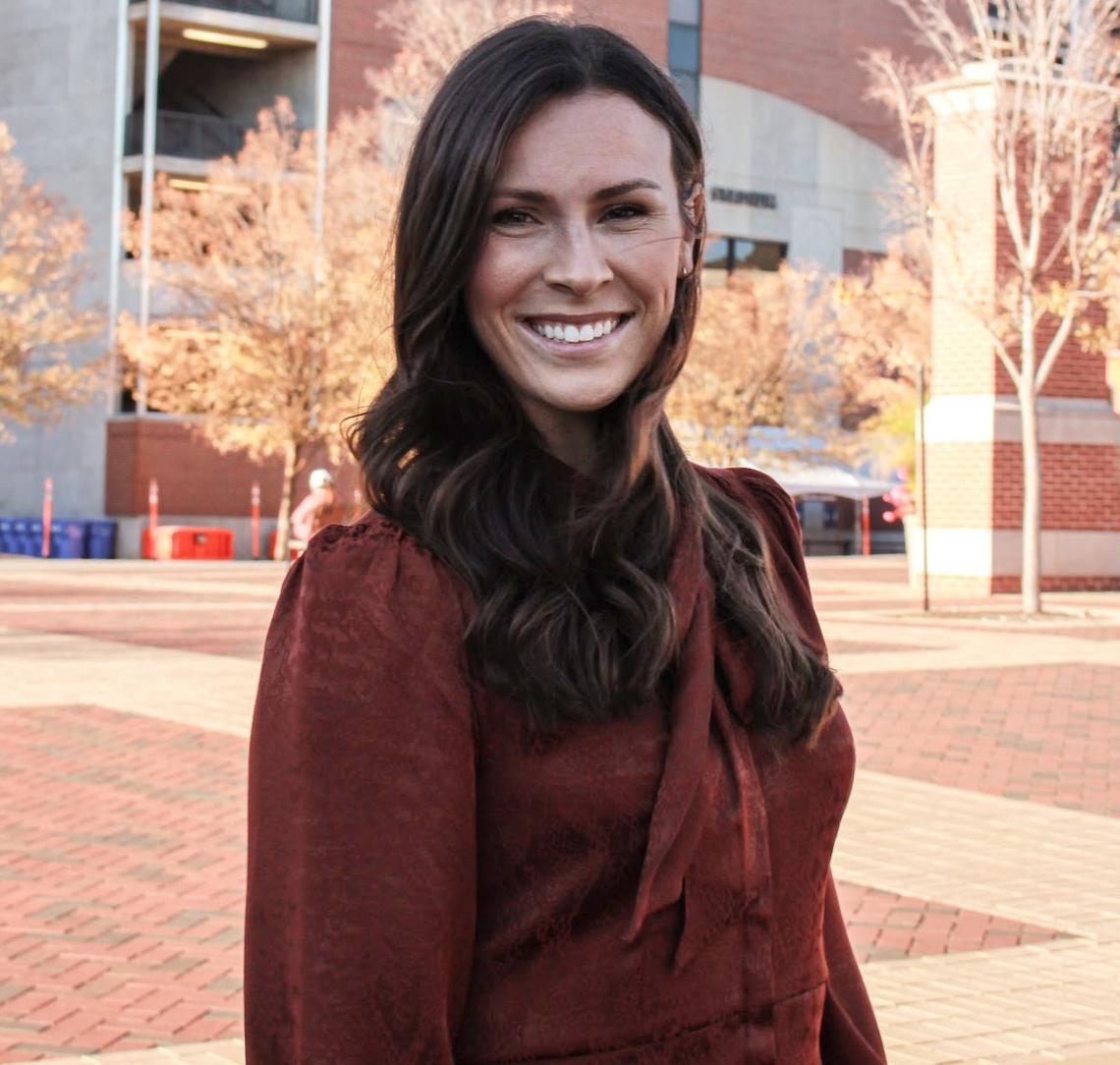 Dr. Kenzie Friesen, Postdoctoral Fellow, Faculty of Kinesiology
Supervisors: Dr. Carolyn Emery & Dr. Reed Ferber
Dr. Kenzie Friesen is a postdoctoral scholar in the Sport Injury Prevention Research Centre and part of the We-TRAC team. She completed her PhD at Auburn University where she researched biomechanics related to injury among softball pitchers. She then went on to be a postdoctorate fellow at USask where her work covered the "sportspan" involving inclusion and accessibility within sport. She also helped validate a work-related and functional task protocol to assess upper limb motion with inertial measuring units. Now in Calgary, Kenzie will use instrumented mouthguards to measure head biomechanics and understand concussion injury within team sport athletes. Kenzie has a huge passion for sport and keeping athletes safely involved in the game they love!
Cody van Rassel, PhD Candidate, Faculty of Kinesiology
Supervisor: Dr. Martin MacInnis
Recent advancements in the computing power and availability of wearable sensors led to Cody's interest in the potential application of this technology in the fields of exercise physiology, health and wellness, and human performance. After discovering the We-TRAC program, Cody pursued this interest and joined We-TRAC early on in his PhD. Cody's research now focuses on creating innovative methods to evaluate exercise intensities, predict exercise performance, prevent injury, and push the boundaries of the exercising human body using both wearable sensors and advanced data analytic techniques.
With years of practical work experience in high-performance sport, finance, and the manual trades; and a diverse sporting background, training and competing in track and field, martial arts, and motor sports; Cody brings a unique perspective to his research goals and ambitions. By combining the fields of data science, machine learning, and exercise physiology, Cody aspires to develop his own unique wearable sensor technologies and innovations to make laboratory-based assessments widely accessible, improve population health and wellness, and maximize human performance. In his free time, you'll find Cody working on his art, weightlifting, running, or biking.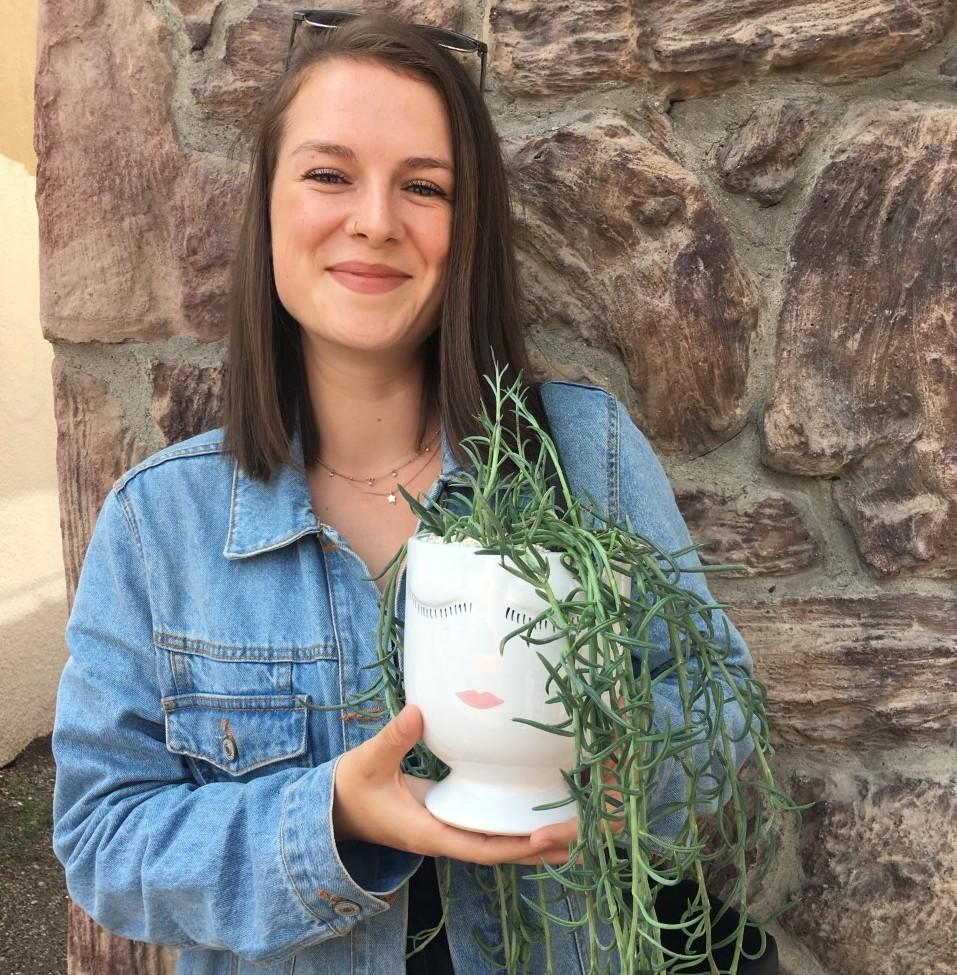 Dana Watts, MSc Student, Experimental Psychology, Faculty of Arts
Supervisor: Dr. Lianne Tomfohr-Madsen
Dana completed her BA (Honours) in Psychology at the University of Calgary. She is currently completing a MSc in Experimental Psychology, specializing in wearable technology. She is examining how wearable fitness trackers, such as Fitbits, can be used in combination with psychological interventions to gather data on participants sleep and activity levels. She is interested in how changes in these biometric variables over time may relate to improvements of mental health symptoms throughout psychological interventions. Dana is currently exploring this within the BEAM project, which is a mental health app for mothers who are experiencing symptoms of postpartum depression and anxiety.
Dana will be completing a We-TRAC practicum placement with My Normative, a female health platform, in the fall of 2022.
Outside of school, Dana enjoys bike riding, hiking with her corgi, and knitting.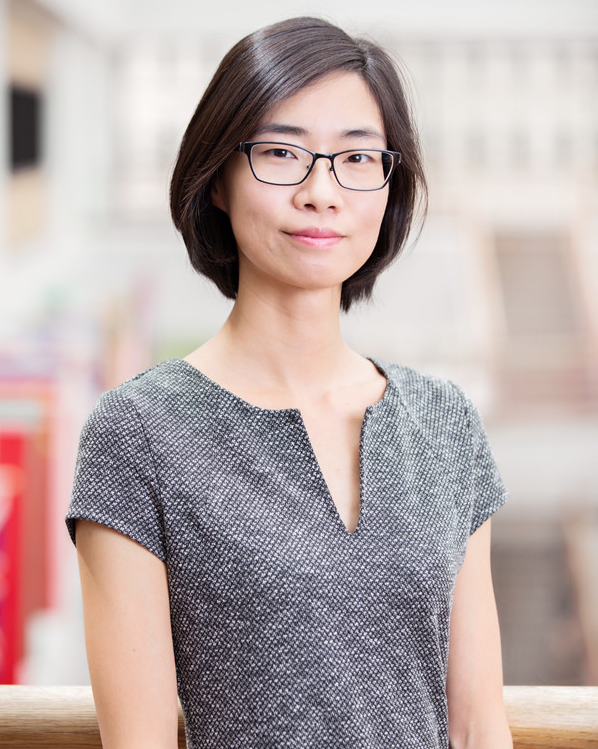 Taoting Li, PhD Candidate, Haskayne School of Business
Supervisor: Dr. Chad Saunders
Starting her PhD program in 2019, Taoting was the first We-TRAC student from the Haskayne School of Business. Taoting's professional background involves applied research and program evaluation, and she has supported multiple projects related to workplace diversity and equity, workplace learning, and health services, etc.
Prior to starting the PhD program, Taoting worked with Dr. Chad Saunders to deliver an action research program aiming to help Alberta-based entrepreneurs navigate the support and resources provided in the province. This work inspired her research interests in entrepreneurial ecosystems. Taoting now studies entrepreneurship policies and coordination mechanisms in entrepreneurial ecosystems at UCalgary. In wearable technology studies, she examines the success of crowdfunding campaigns in the wearable sector as a result of the interactions between the regional entrepreneurial ecosystems and the digital crowdfunding platforms. This study will guide entrepreneurs who develop wearable technology ventures to strategically leverage resources in their regional entrepreneurial ecosystems when raising funds from digital platforms.
Beyond her research, Taoting is a nature lover and an outdoor adventurer. During her recent road trip to Yukon and Northwest Territories, Taoting was amazed by their rich cultures and spectacular landscapes and became curious about indigenous entrepreneurship in western Arctic communities in Canada.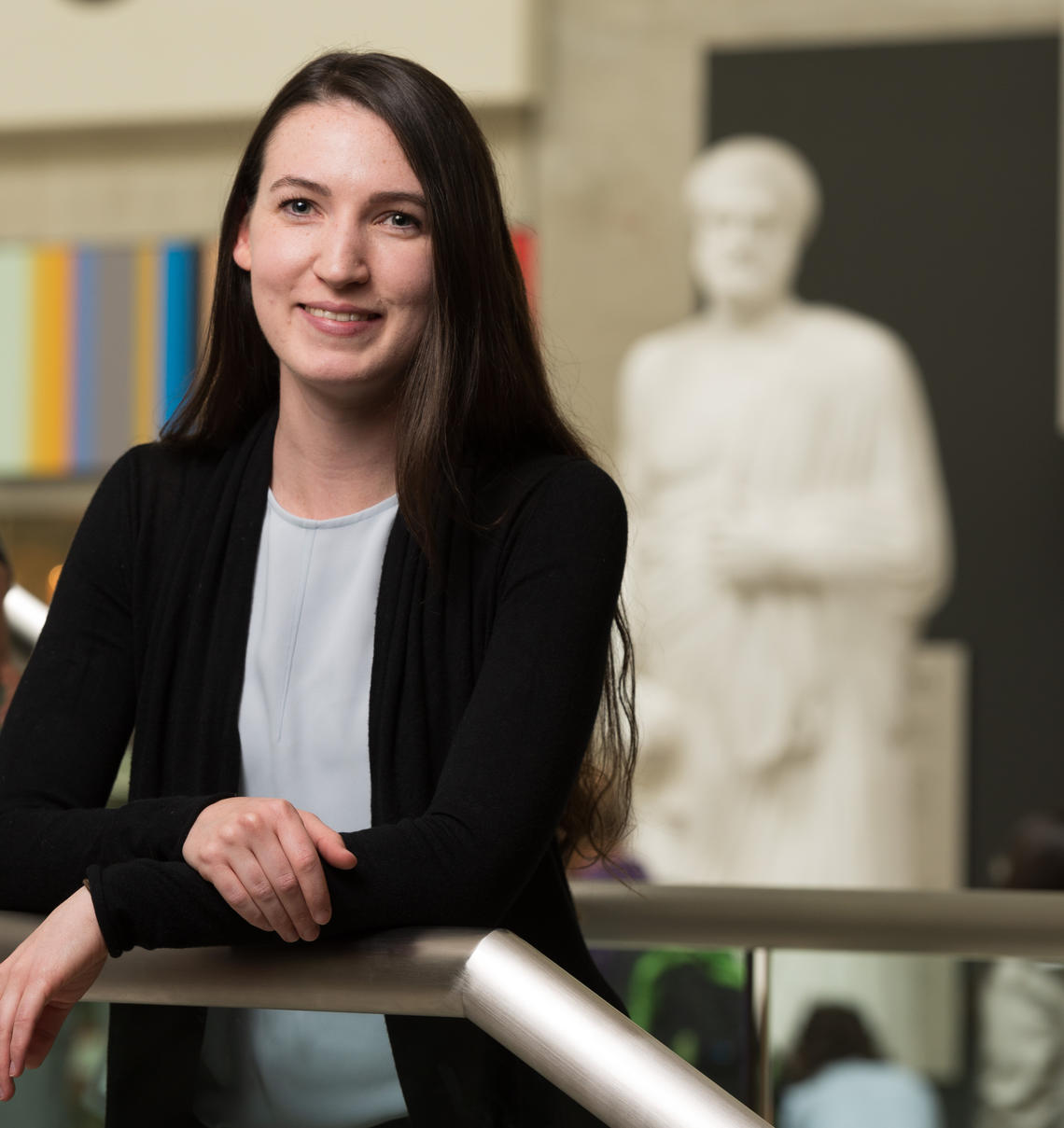 Olivia Bruce, PhD Candidate, Biomedical Engineering, Schulich School of Engineering 
Supervisor: Dr. Brent Edwards 
Joining the program in 2018, Olivia was one of We-TRAC's first students. Her research uses statistical and computational models to understand form and function relationships in lower limb bones. She recently identified sex-related differences in tibia shape that may partly explain why women are at greater risk of stress fractures than men (read the article here). As researchers and coaches aim to use wearable systems to track bone loads and injury risk in the field, bone shape and density will be important modulating factors to consider. Olivia is currently testing the ability of her statistical model to predict tibia shape and density from anatomical measures. 
This summer Olivia is completing her practicum with the Calgary Stampede, working on a project to investigate how racetrack conditions at the Stampede affect horse gait and impacts. The project, which involves collecting data from multiple wearable sensors while chuckwagon outriding horses gallop down the track, will provide valuable information to aid the Stampede's efforts to reduce injury risk among its equine athletes.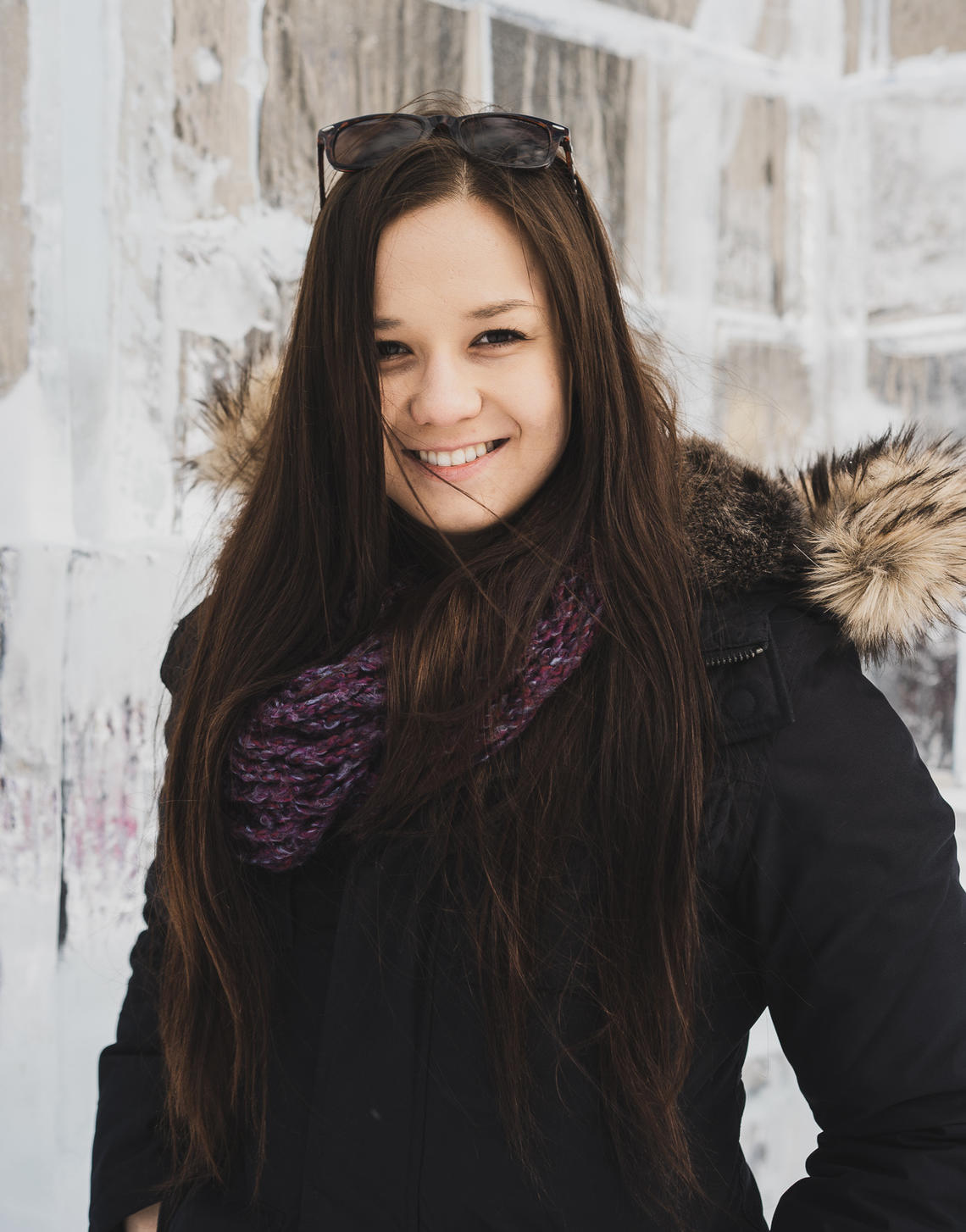 Valeriya Volkova, PhD Candidate, Faculty of Kinesiology 
Supervisor: Dr. Sarah Kenny
Co-supervisor: Dr. Reed Ferber
Valeriya's research is focused on workload in dancers. The demands of dance training have been compared to those of sporting athletes, and as artistic athletes, dancers require both artistic and athletic skillsets. Valeriya's studies focus on answering the questions: (1) how workload is currently measured in dance; (2) is there a better way to measure internal workload and account for possible modulating factors; (3) what might be some important external workload metrics to capture in dance; and (4) how commonplace are wearables in the dance studio (including the perspectives of dancers, dance teachers, and dance parents).
During her time as a We-TRAC trainee, Valeriya had the opportunity to work with Lululemon at their Whitespace Innovation Lab in Vancouver. Valeriya designed and collected data on yogis using a multitude of wearable sensors, self-report tools, and stationary sensors. The in-house exploratory study looked at yoga quality of movement and physiological response to yoga exercise.
Outside of the lab, Valeriya is involved with a local start-up company, Memory on Hand, building a wearable band to help improve memory in older adults. They are currently in the user-testing phase and simultaneously receiving mentorship from SPARK Calgary, a translational research program supporting digital health innovators within the University of Calgary and other local academic institutions.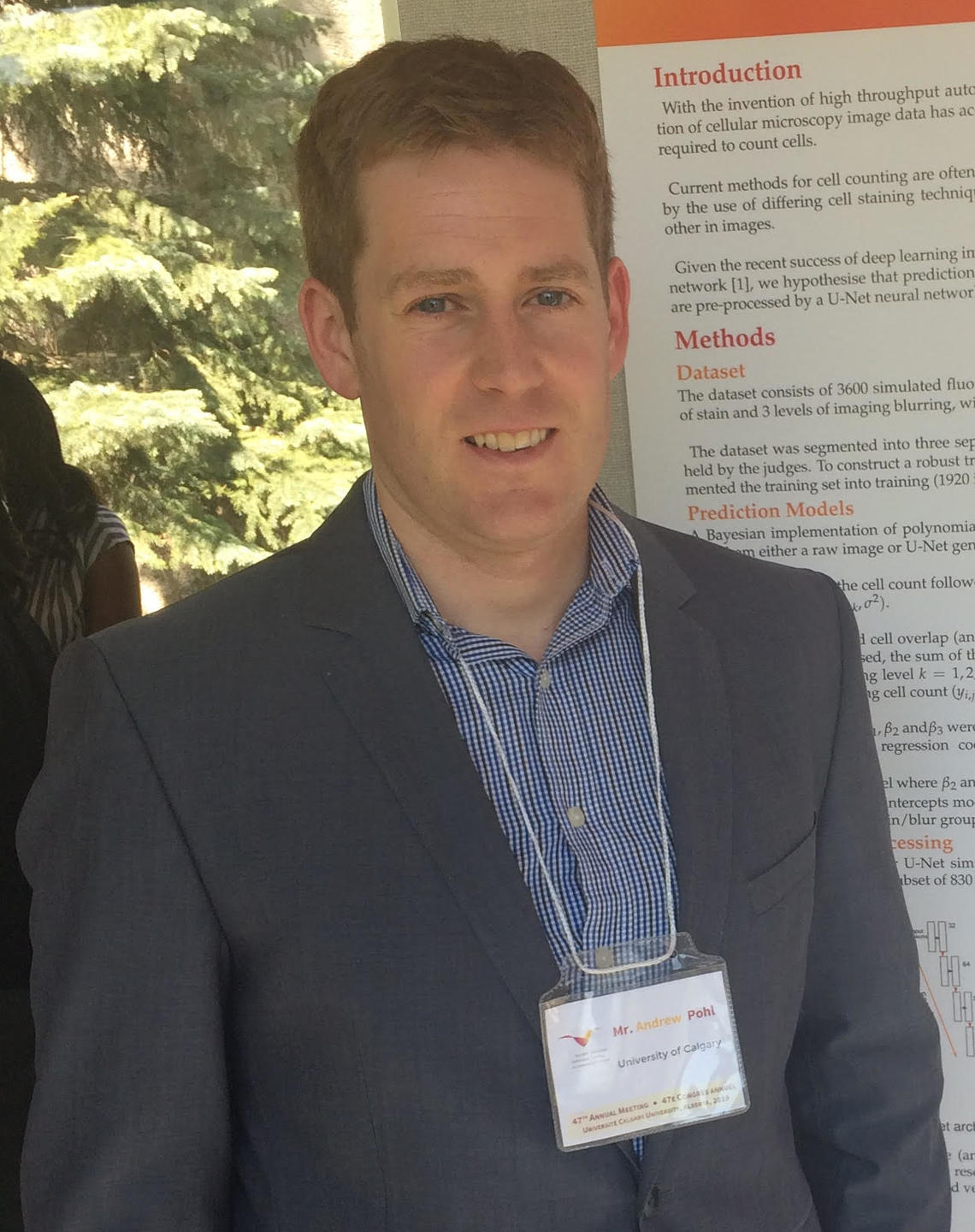 Andy Pohl, PhD Candidate, Faculty of Kinesiology 
Supervisor: Dr. Reed Ferber
Having joined the program in October of 2019, Andy was one of We-TRAC's first students. His background combines applied mathematics, statistics and human movement and was suited for the program which merges the latest advances in data science with those in wearable technology. 
Andy's research focuses on developing novel statistical models which improve our ability to quantify and understand errors when recording human motion. His research is applicable for motion recorded via traditional lab based optical motion capture as well as newer methodologies relying on wearable inertial sensors or IMUs. He leans on Bayesian methods, developing tailored statistical models of the data generating process which are informed by our understanding of the underlying biomechanics of human movement. The hope for the future is this methodology can provide new insights about how accuracy of human motion capture can be improved in and outside of the lab, and improve the robustness of inferences made by researchers in the field.
Outside of his research, Andy frequently collaborates with colleagues in the We-TRAC program, assisting them with validating their novel wearable solutions and helping to write efficient code to process millions of data points collected by wearable sensors in the field. Andy is also a passionate cross-country and alpine skier, coach and instructor. He spends much of his free time coaching athletes in the Calgary and Canmore area.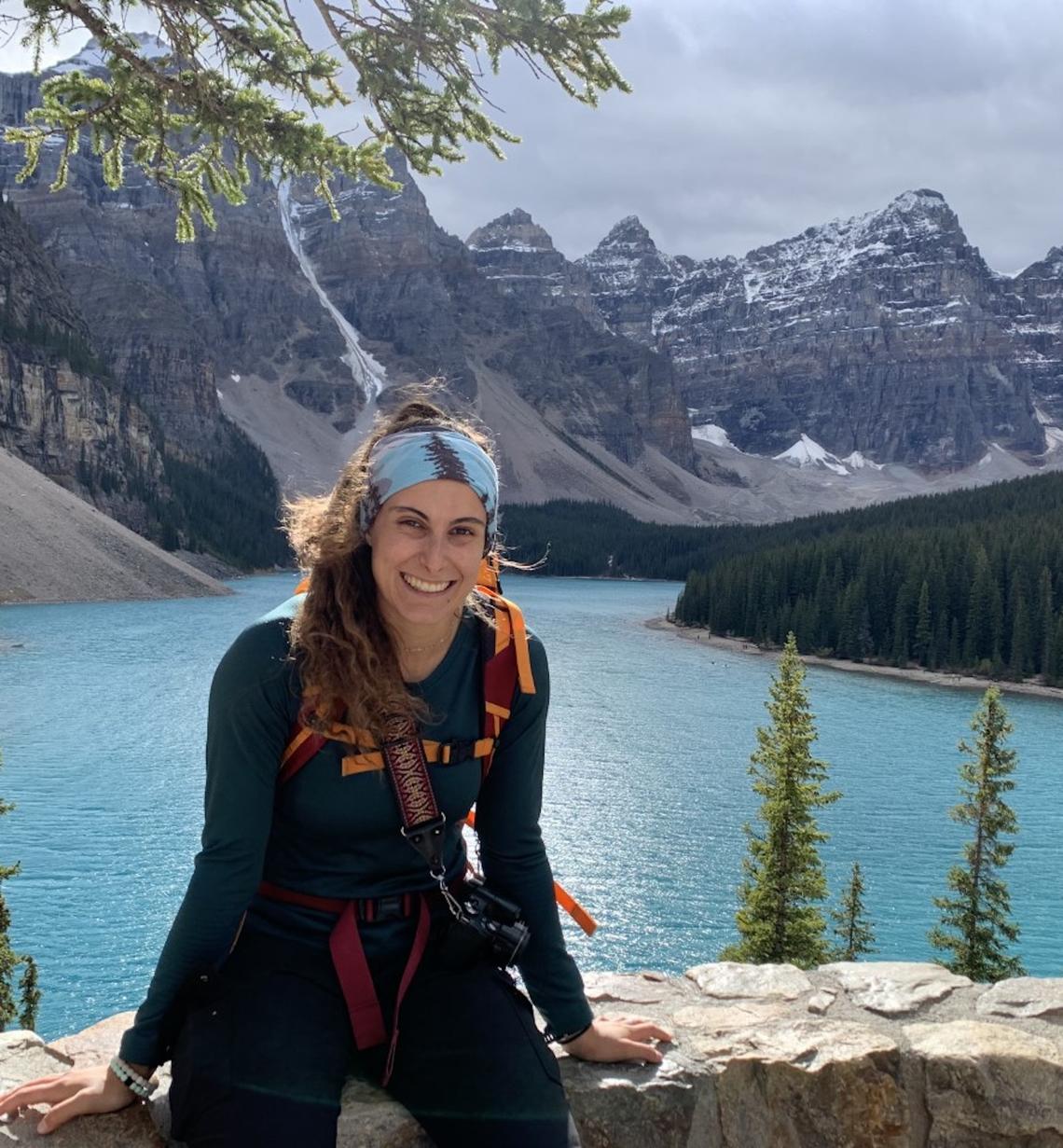 Monica Russell, MSc Student, Biomedical Engineering, Schulich School of Engineering 
Supervisor: Dr. Brent Edwards
Co-supervisor: Dr. Carolyn Emery
Monica did her undergraduate degree at the University of Calgary in kinesiology, with a major in biomechanics. Her master's thesis is a continuation of her undergraduate research project in collaboration with the Sport Injury Prevention Research Centre, looking at the long-term effects of ankle sprain injuries on the kinetics and kinematics of balance and walking gait.
Monica is currently completing her We-TRAC practicum placement with the Sport Product Testing team at the Canadian Sport Institute (CSI – Calgary), where she is learning how this team partners with industry leaders in athletic clothing and wearable tech to help create better consumer products.
She received a NSERC USRA during her undergraduate degree to look at the effect of crutch length on upper extremity kinematics. More recently, she also received the Alberta Graduate Excellence Scholarship and the Biomedical Engineering Academic Award for her master's work.
When not on campus, you can usually find her in the mountains or at the local ice cream shop.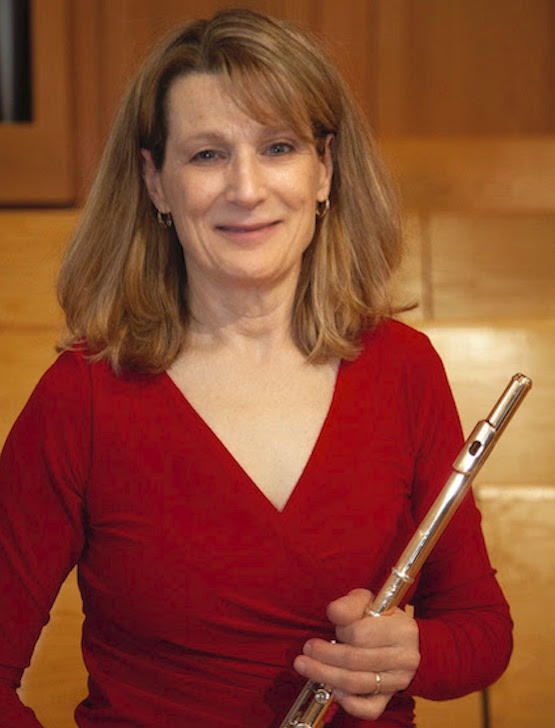 Lucie F Jones, PhD Candidate, Computational Media Design, Faculty of Science
Supervisor: Dr. Jeffrey Boyd
Co-supervisor: Dr. Jeremy Brown
A professional flutist, with years of performance and teaching experience, Lucie recognizes that musicians are like athletes: both require agility, flexibility, neuromuscular coordination, muscular endurance, and muscular strength; both are prone to repetitive use injury. This led to Lucie's research question: Can wearable technologies that measure the physicality of playing a musical instrument, put musicians on a path towards improved performance, and prevent playing-related injuries?
Lucie's initial research is focused on breathing technique. It is often stated that for woodwind players, brass players and singers, breathing technique directly impacts sound quality and consequently, performance quality. This research will gather data that can start to investigate this association.
Lucie has developed a prototype wearable device that measures breathing-induced abdominal and thoracic expansion, the ATEM-P. Lucie's first study, a validation study of the ATEM-P, with the gold standard for respiratory measurement, Respiratory Inductance Plethysmography (RIP), though delayed by COVID, was completed this spring.
Lucie's next study will be an observational study with 40 flute-playing participants, investigating the association between breathing technique and performance quality.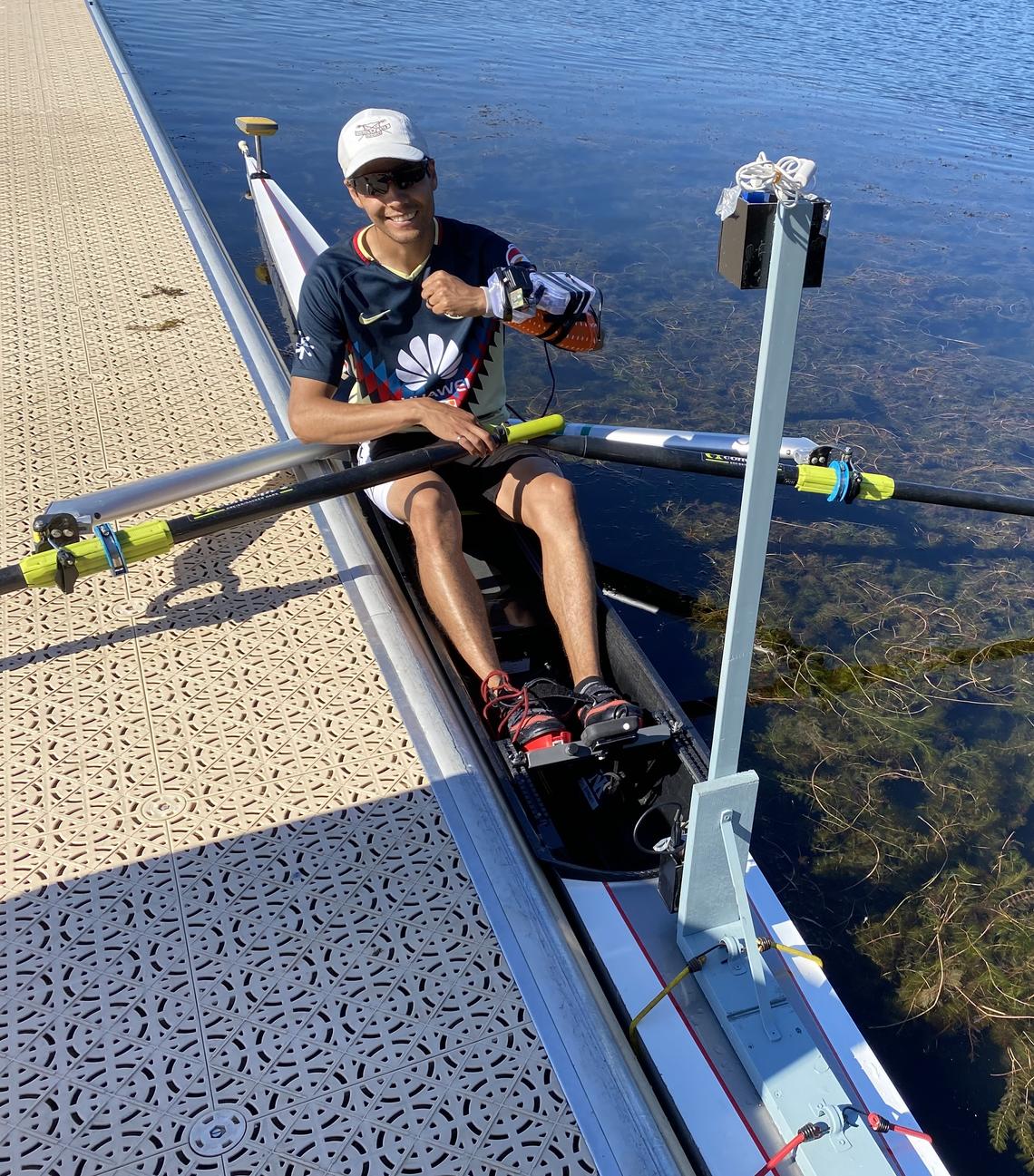 Luis Rodriguez Mendoza, MSc Student, Department of Geomatics, Schulich School of Engineering
Supervisor: Dr. Kyle O'Keefe
Luis is passionate about health, fitness and engineering. His research exemplifies some applications of wearable technology in sports and health.
His thesis focuses on developing a wearable device to analyze rowing technique. The device collects data from Ultra-Wideband ranging, Inertial Measurement Units, and Global Navigation Satellite Systems. The data is processed using various complex algorithms to get the position of the oar handle throughout the rowing motion. In one of his studies, the device was tested indoors, and the results showed great positioning accuracy. This work has been presented at the International Conference on Indoor Positioning and Indoor Navigation. Read paper here.
Additionally, Luis developed an electronic nose (e-nose) that can detect and categorize the aromas of different beverages (such as beer and coffee) with a 98 per cent accuracy level. The e-nose consists of a Rasberry Pi, and a series of low-cost gas sensors. The data collected on the e-nose is processed using machine learning algorithms and validated using a 10-fold cross-validation. This innovative project was featured in the official Raspberry Pi magazine, The MagiPi Magazine. Read article here. 
Zoe Chan, PhD Cotutelle Student*, Faculty of Kinesiology
Supervisor: Dr. Reed Ferber & Dr. Gladys Cheing**
Co-supervisor: Dr. Roy Cheung***
Chan recently received a silver award for the best presentation (titled: Identification of Training-related Risk Factors of Running Injury Using Big Data Analytics) at the 7th annual Hong Kong Association of Sports Medicine and Sport Sciences (HKASSMS) student conference.
Chan is currently working on a collaboration project between the University of Calgary, Hong Kong Polytechnic University, City University of Hong Kong and Western Sydney University. This study aims to build a machine learning algorithm using training data from wearable trackers to predict running-related injury. The team hopes to recruit 1,000 runners from all around the world who are regular users of wearable fitness trackers (e.g., Garmin, Fitbit, Polar and Suunto).
Learn more and sign-up for the study here.
* Students who undertake doctoral studies in collaboration with other universities nationally and internationally through the Doctoral Cotutelle Program ** The Hong Kong Polytechnic University *** Western Sydney University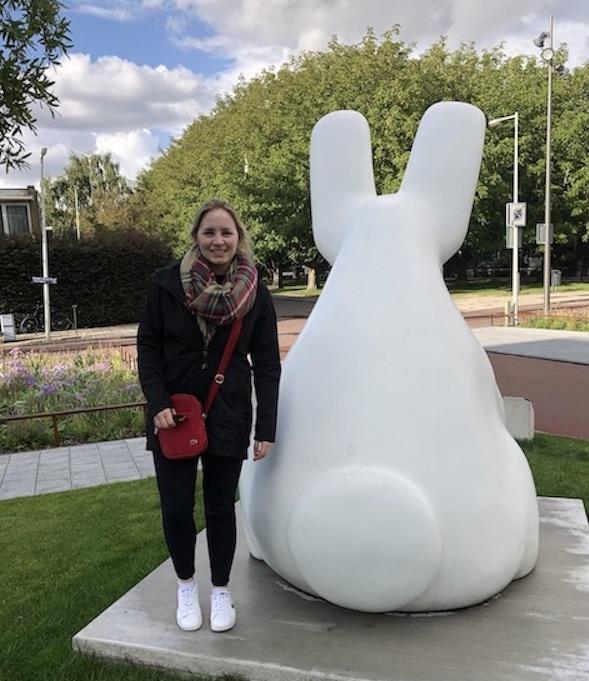 Robyn Madden, PhD Candidate, Faculty of Kinesiology
Supervisor: Dr. Jane Shearer
Madden's research interests surround nutrition, specifically the use of dietary supplements amongst various clinical and athletic populations. In a recent project, Madden determined the effects of low-dose caffeine supplementation consumed 1 h before the experiment on the rating of perceived exertion, skills performance, and physicality in male college ice hockey players.
In the study, 15 college ice hockey players participated in the skills performance trials and 14 participated in scrimmage trials on a total of 4 days, with prescribed ice hockey tasks occurring after a 1-hour high-intensity practice.
The outcome was the rating of perceived exertion was significantly greater in those who consumed caffeine post-practice. Performance times, error rate, and rating of perceived exertion were not different between intervention conditions during the skills performance trials. However, a greater number of physical contacts registered at the head (via an accelerometer strapped to the helmet) in the caffeine group during the scrimmages was seen. Despite caffeine not benefiting sport-specific skill performance, it may enhance physicality, which is a large component of men's ice hockey.
Read the full article here. 
Past We-TRAC Trainees: Where Are They Now?
Angela Senevirathna, MSc, Biomedical Engineering, Schulich School of Engineering
Supervisors: Dr. Reed Ferber & Dr. Brent Edwards
Angela completed her Master of Science degree in Biomedical Engineering in August 2022. For her thesis project, which led to a journal article currently under its second review, Angela examined the relationship between ground reaction forces and running-related injuries using unsupervised machine learning techniques. In Angela's academic career, she was recognized by the Biomedical Engineering department for her outstanding academic performance in 2021, and had the opportunity to work with Myant Inc., validating one of their 'SKIIN' sensors the same year.
Apart from her academic career, Angela also enjoys engaging in scientific development. As a result, she and her team were named Challenge Champions for the 'Clinical Research' category during the Innovation for Health 2020 Health Hack competition and were awarded $,7500 for product development.
Since the fall of 2022, Angela has been working with Dr. Jennifer Zwicker towards her PhD at the University of Calgary.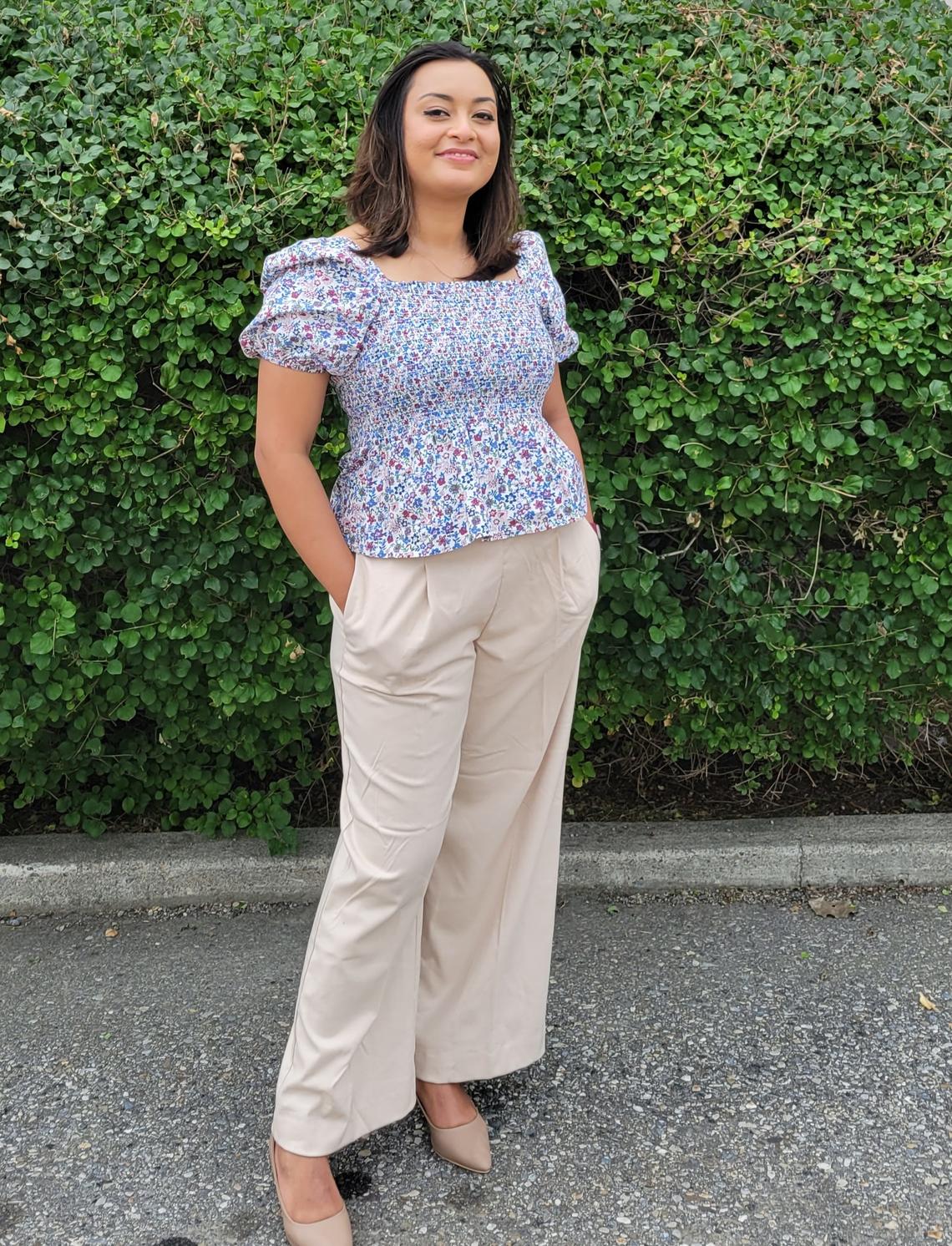 Leonardo Pinheiro de Queiroz, MSc, Biomedical Engineering, Schulich School of Engineering
Supervisor: Dr. Svetlana Yanushkevich
Leonardo researches Deep Learning for computer vision. The first approach in the project involved partnering with a homeless shelter in Calgary, AB to remotely measure the breathing rate of the shelter clients through video to detect respiratory abnormalities. An algorithm was used to automatically detect body parts (including partially covered ones) and, through the Lucas Kanade optical flow method, track points created in the region of interest (chest and back) to estimate breathing rate with an accuracy of 99.70%. Read the full article here.
A second approach to estimating breathing rate is contextualized in a pandemic situation such as COVID-19, where masks are generally used to constrain the spread of the disease. Leonardo used a dataset with images of faces in the infrared (thermal) spectrum and created an algorithm to automatically apply masks to unmasked faces. The masks had two breathing statuses (inhaling and exhaling) expressed in their colours. With the synthetic dataset, a face detection model was developed and trained to classify faces into masked inhaling, masked exhaling and unmasked. A second dataset was created to test and evaluate the model. With an accuracy of 91.95%, the model detected the faces, classified the breathing status in each frame of the videos, and estimated the breathing rate based on the mask colour variation. Read the full article here.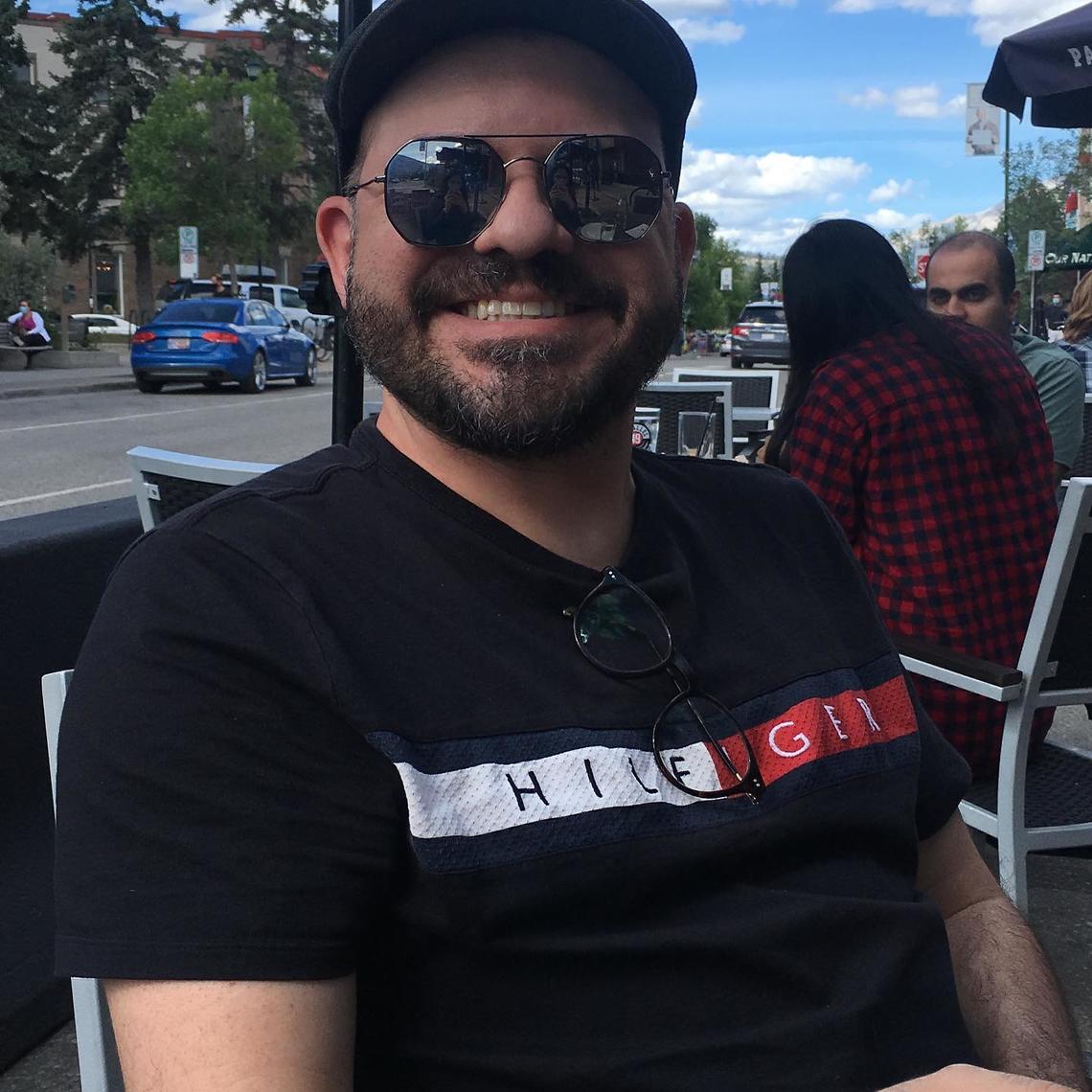 Pratham Singh, MSc, Biomedical Engineering, Schulich School of Engineering
Supervisor: Dr. Darren Stefanyshyn
During his time as a We-TRAC trainee, Pratham had the opportunity to work with XCo Tech Inc., a start-up company out of Penticton, BC, comparing speed and stride length from a local positioning system to a 3D motion capture system. Pratham also used machine learning algorithms to better estimate stride length as part of his thesis project.
Furthermore, Pratham was the lead author of a scientific article published in the Sensors journal and had the opportunity to submit a second publication to another journal as a leading author. His goals are to continue learning about statistical machine learning algorithms using neural networks while using lab equipment for data collection and reporting results in peer-reviewed journals and presenting at conferences.
Since September 2021, under the supervision of Dr. Timothy Burkhart, Pratham has been working towards a Ph.D. at the University of Toronto. He will be exploring the effect dynamic multi-planar tasks have on soft tissue structures in the lower extremities, such as the anterior cruciate ligament (ACL).
You can read Pratham's publication in the Sensors journal here.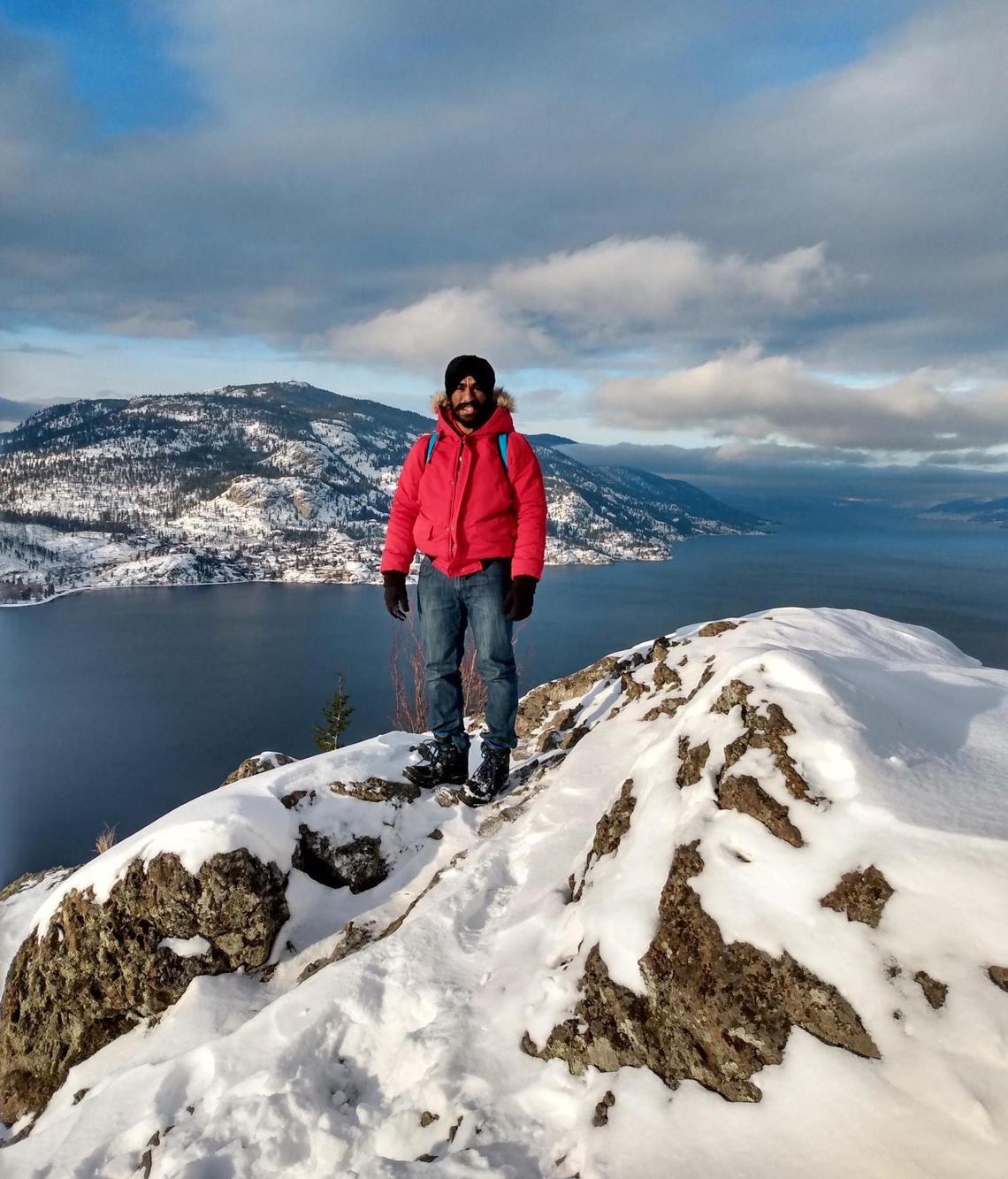 Alhamd Khan, MSc, Electrical & Software Engineering, Schulich School of Engineering 
Supervisor: Dr. Mike Smith
Co-supervisor: Dr. Sean Dukelow
Not only was Alhamd one of the original trainees to join the We-TRAC training program, but he was also the first We-TRAC student from the Department of Electrical & Software Engineering. For his master's thesis, Alhamd worked alongside Drs. Mike Smith and Sean Dukelow to research, conceive, and successfully deploy prototype wearable technology to aid populations who need it. 
Alhamd's work in wearable technology has benefited many different domains, such as rehabilitation of stroke patients and simplifying physiotherapy for elderly people. For example, he worked at RangeWellness – a Calgary-based startup - to develop a wearable that clinicians could use to easily and precisely measure the range of motion for human joints. In another instance, Alhamd built LibraBoard, a low-cost, gamified balance training board for patients with balance problems due to neurological disorders. This joint work won his team the NeuroNexus 2020 competition for an award of $10,000. Furthermore, his thesis developed a low-cost multi-sensor-based data glove that enabled the assessment and training of stroke patients in both home and clinical situations.
Alhamd has continued to build on his experience. He now works as a Systems Engineer at Tektelic Communications, Calgary where he designs and develops wearable medical devices.