The Patient Advisory Board (PAB) provides advice to the Exercise for Cancer to Enhance Living Well (EXCEL) core team on research questions, program design, and delivery, for a Canada-wide cancer exercise program. The advice and suggestions draw upon evidence-based practice and innovative delivery, while meeting community and participant needs, and taking financial parameters into consideration. The PAB communicates to the core team of EXCEL, any advice relating to EXCEL research, programming, or delivery that is developed as a result of their work. The PAB provides the opportunity to integrate the collective 'voice' of those living with cancer into the vision and mission of EXCEL. 
The EXCEL participant advisory board, or PAB, is a group of current and former EXCEL participants that have agreed to be more involved with the EXCEL study and our programs on an ongoing basis. Its purpose is to ensure that participant perspectives are actively considered within the EXCEL study as part of our participant-oriented research approach. The PAB amplifies the voices of those with lived experiences of both cancer and our exercise oncology programs, empowering them to impact our ongoing dissemination and implementation research. Currently, the PAB is made up of 6 participants from Alberta, Ontario, and Nova Scotia. PAB members meet monthly with the research team to collaborate on exercise program and study improvements. Key areas of involvement include referral and outreach, exercise programming and implementation, as well as ongoing participant support. We are grateful for the invaluable contributions of the PAB to the success of the EXCEL study.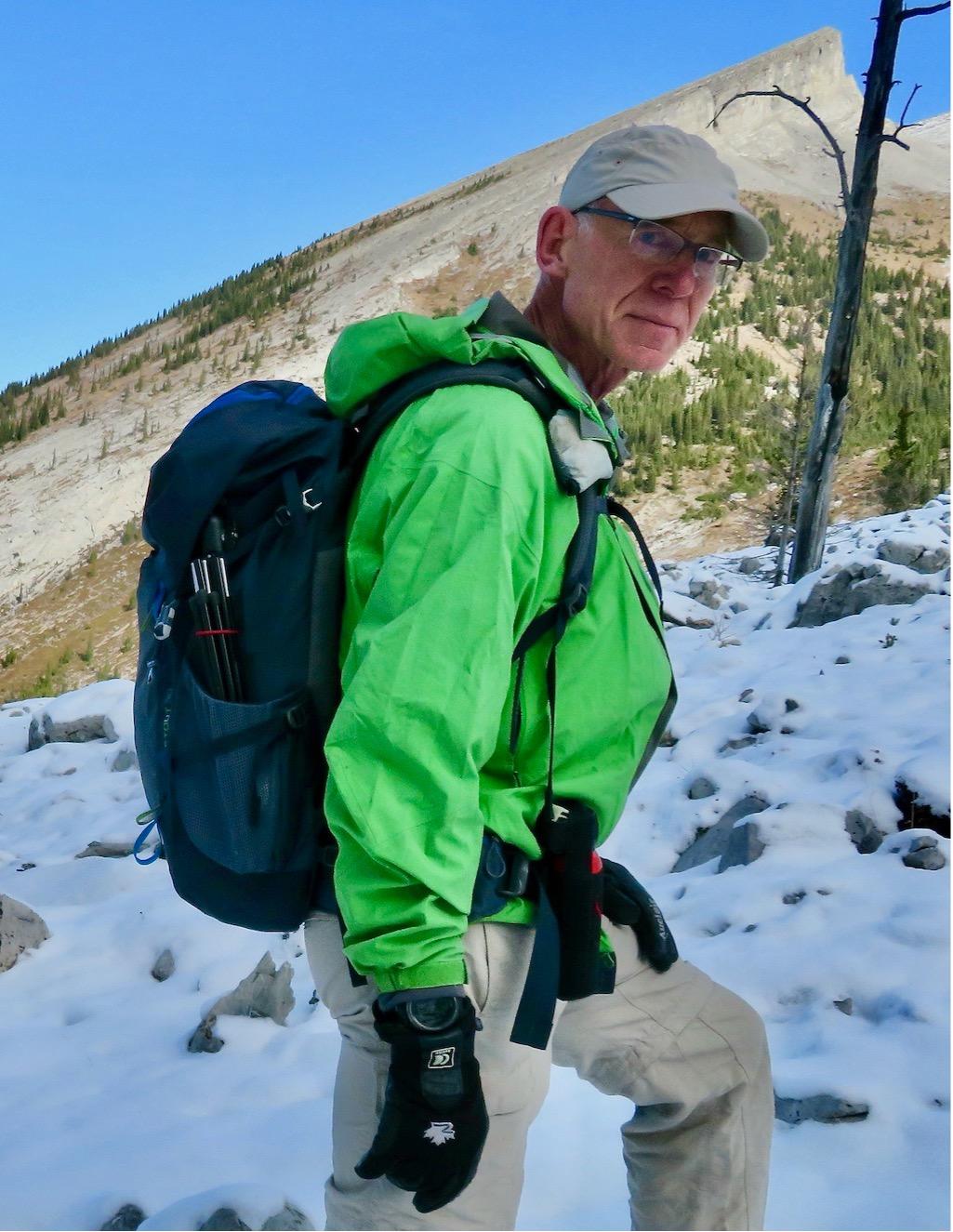 I have participated in recreational and sports activities for most of my life. Currently I cycle, run, hike and cross-country ski on a regular basis. I worked with Dr. Culos-Reed at the University of Calgary for many years and became a participant in the ENHANCE research program after being diagnosed with throat cancer in 2012. Since then, I have worked as a Patient Advisor on several of her projects. I also volunteer as a Patient Advisor with Alberta Health Services.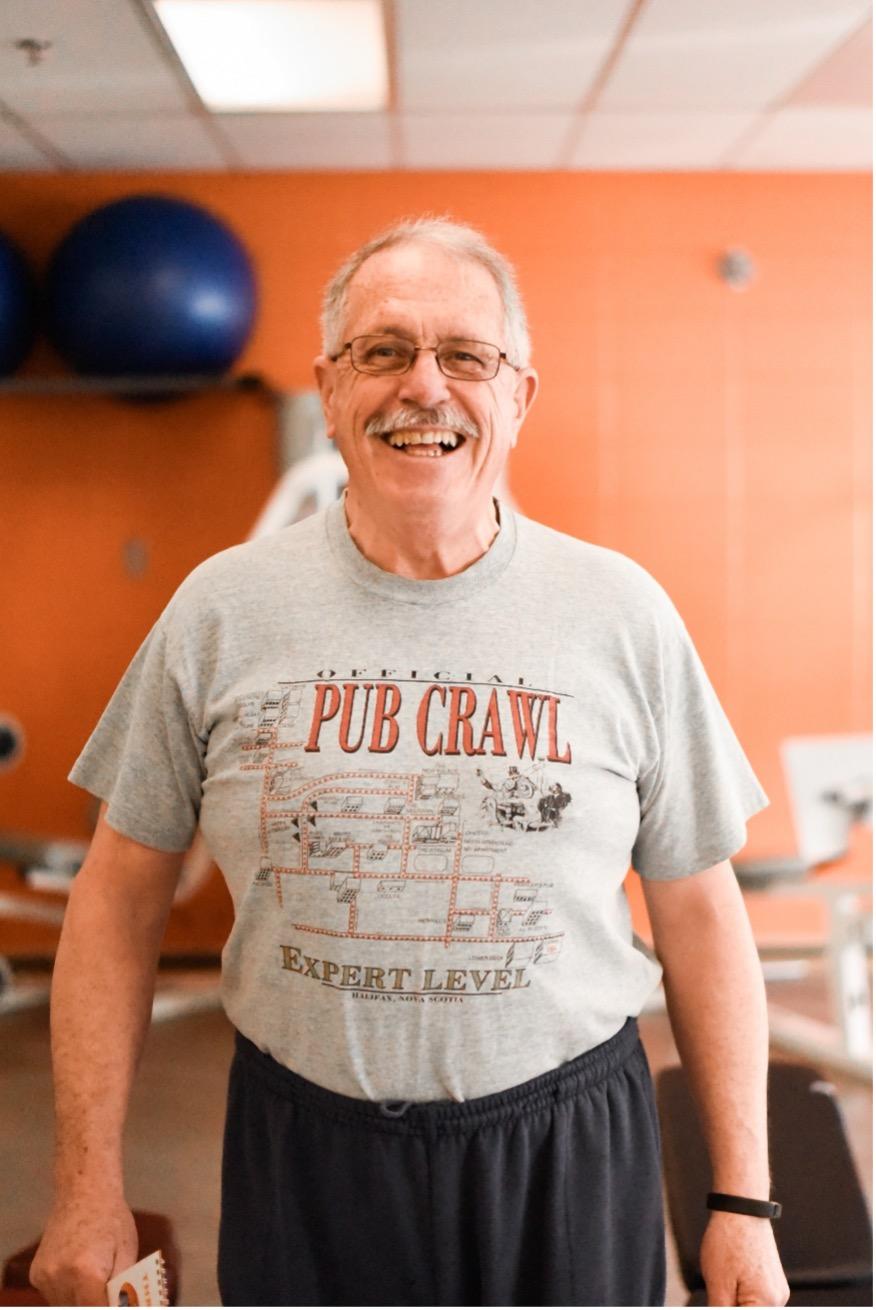 I, a non-smoker with no significant health issues, was diagnosed with stage 4 lung cancer in July 2019 and am being treated with a daily targeted medication (a pill). I have a great quality of life that includes regular exercise.
My cancer-oriented exercise history started in November of 2019 with ENPAL, a twelve-week study that included exercise specifically designed for advanced lung cancer patients. Since September 2020, I have participated in twice weekly EXCEL then EXCEL Maintenance classes via ZOOM.
After more than fifty years without structured exercise, I am amazed at how well the instructors are able to engage me in a specifically designed program to meet my needs and abilities with constant emphasis on safety. There can be a significant social aspect, as well.
After diagnosis, I avoided significant activity. Exercise programs have taken me to the other extreme – I am active to the limits of my abilities.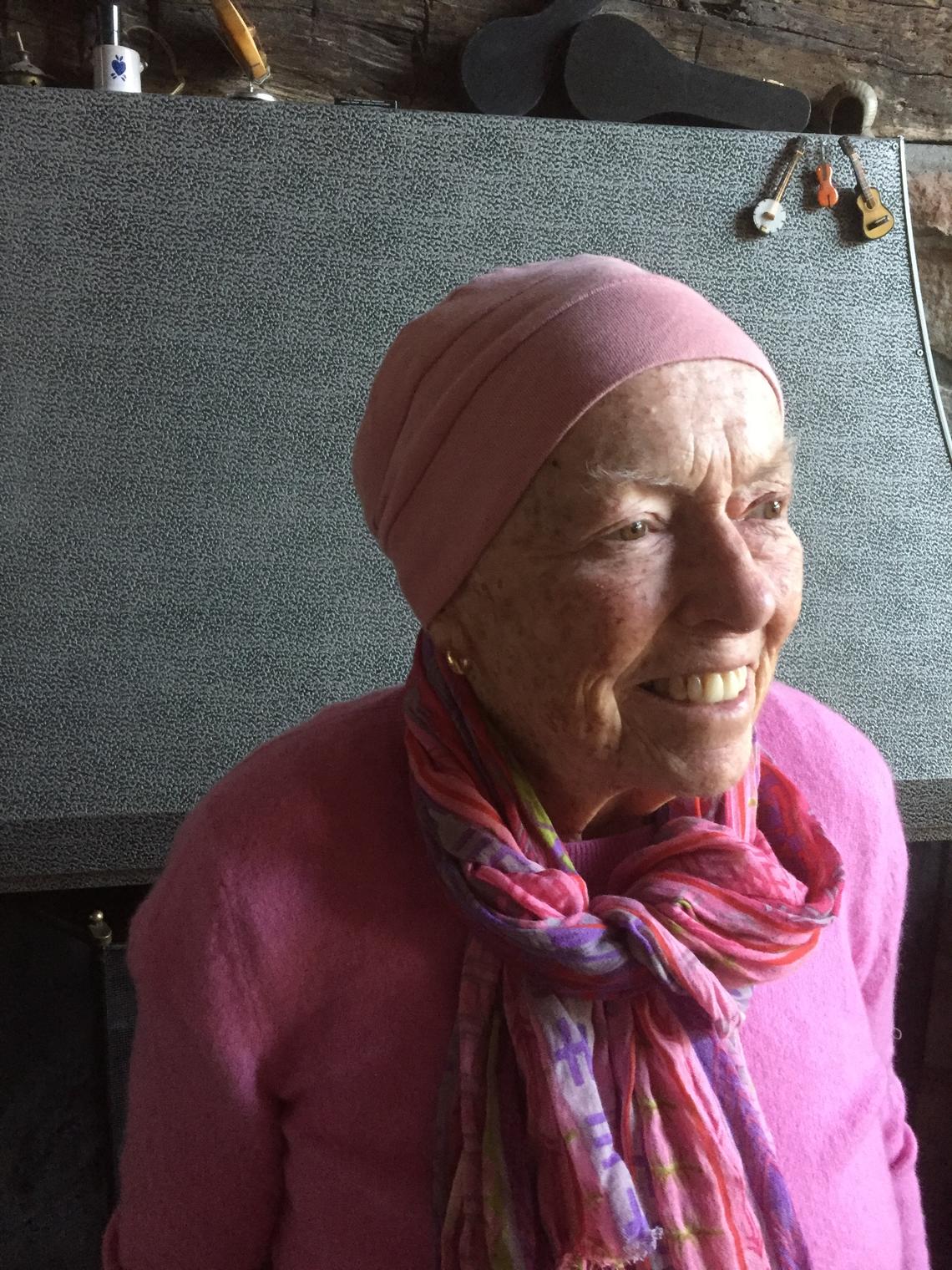 Hello, I am Judy Paterson, an 80 year, old who is presently receiving chemotherapy for stage 4 cancer. As an active person all my life I was so happy to find out about Excel as I believe that whatever the prognosis one is dealt, a body that is fit can endure the pathway much better.
Before my Cancer surgery I tried to keep fit with walking and swimming (until Covid) , doing what little activities my body would permit. After surgery I tried to build up my body with my own program but yearned for something designed specific to cancer patients, that would challenge me and address all the areas that perhaps needed more attention. Along came information about the Excel program and I signed up quickly.  I did the research portion and then went on to the maintenance program (am presently in my second addition of it).
I really like it as it is a structured time to do exercise under the guidance of a qualified instructor who monitors you for correct posture as well as gives you options for those days that the Chemo isn't being kind. It is a commitment that provides me constant support and yet allows me to experience improvement in a safe manner. I like that exercises are scaled to all abilities and /or handicaps. There is constant support from the session organizer as well as the instructor. I have really profited from my experience as my strength, balance and flexibility have all shown improvement. It is one of my supportive activities that is helping me walk this unknown pathway.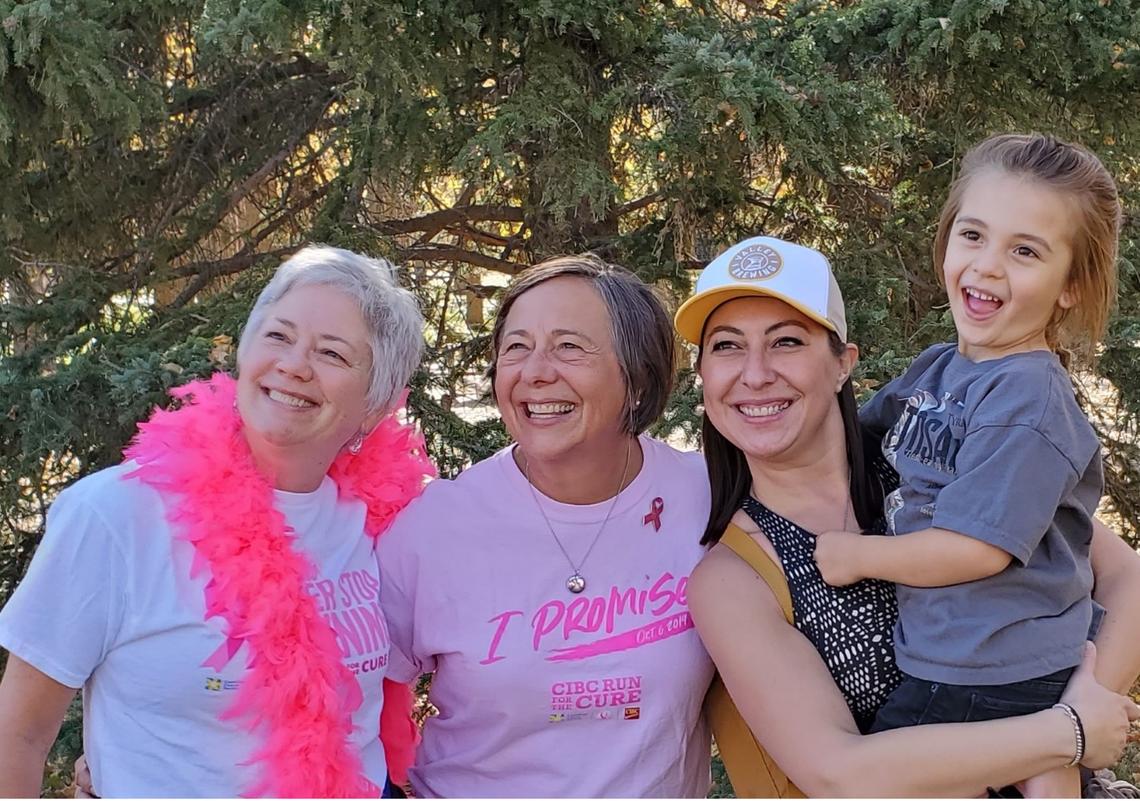 Hi. My name is Janice Wilson. In early 2019 at the age of 58, I found a lump in my right breast. By June I had a lumpectomy and some positive lymph nodes removed. It was while I was waiting at the Tom Baker for chemo one day that I found an ACE brochure. I started the program while going through chemo. Some days were definitely tougher than others but found the camaraderie of the other participants inspirational. We had varying types of cancer and were at different stages in our treatments. Additional surgery was required and then radiation treatments. And then COVID reared its ugly head! Maybe in hindsight it spurred the ZOOM Revolution! In any case, I couldn't be happier that the program is "thriving". Living in a rural location, the EXCEL program has provided a lifeline for me. The benefits of exercise and cancer recovery are well documented and the network of support is an added benefit.
I am a firm believer that exercise on a regular basis has helped me get through this physically and mentally challenging time.
I was looking at some notes that I took post surgery and Dr. Quon said 30-60 minutes of exercise everyday! My bone density has improved significantly on my last scan. How awesome is that?!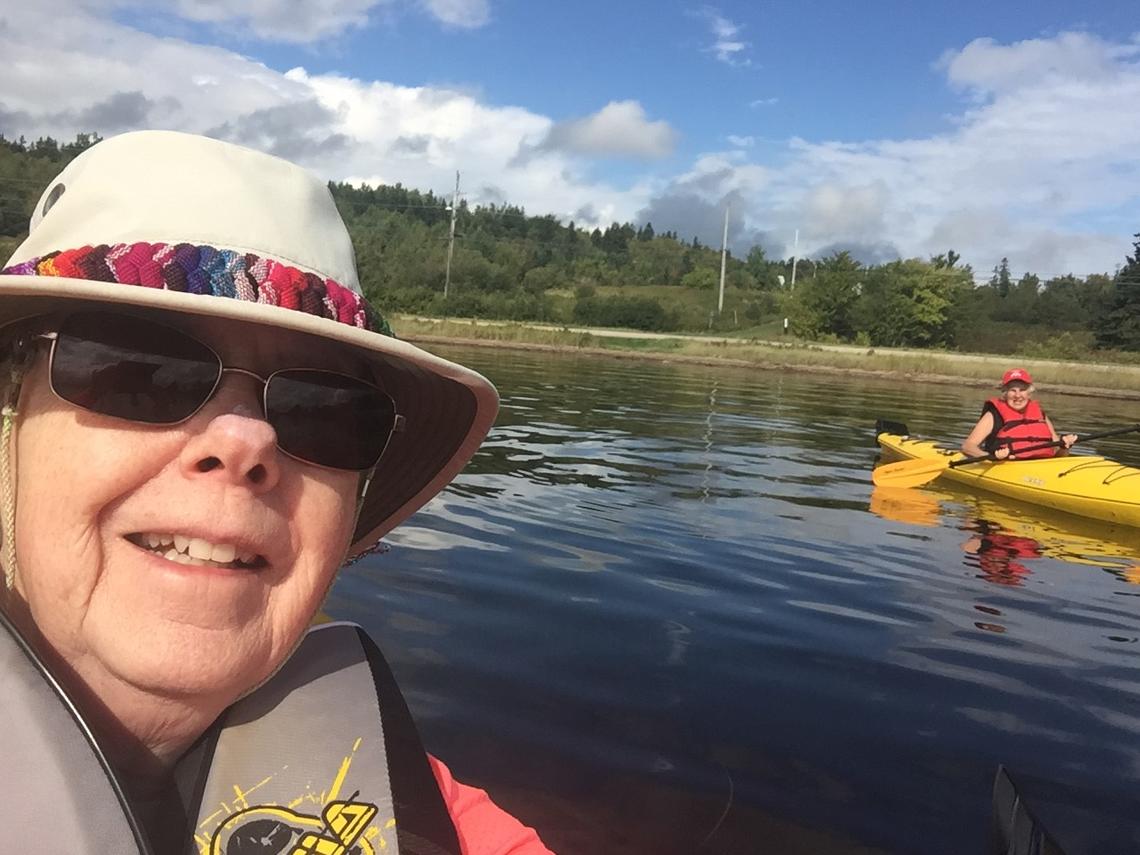 I am a 72 yr old retired teacher who has survived a diagnosis with BC 25 years ago after a late diagnosis. I was not at the time into routine exercise except to work full time and chase 2 small kids around.  My doctor said get out and walk.
I did.  Later I joined a gym and since COVID got involved with Excel/Access. Best thing I could have done for my well being and ability to be active. I had lost my ability to snowshoe and skate and kayak. SInce the 12 week program I have been able to go back to all three.  I truly believe that exercise should be the first thing prescribed by a dr after a cancer diagnosis - for mind and body.  I will live better and perhaps longer because I made exercise a daily activity.  Sure more fun than dusting.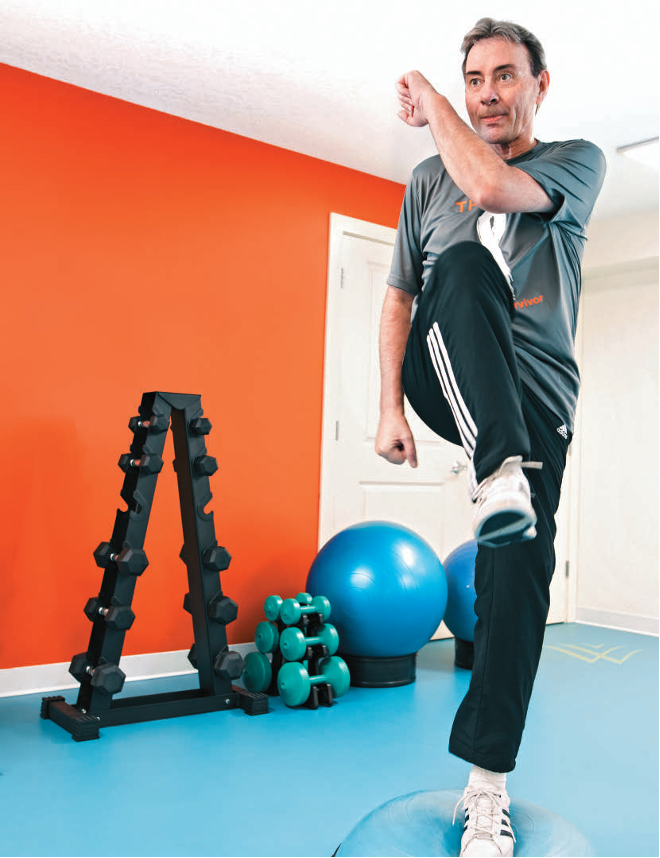 I was diagnosed with tongue cancer in August 2013, originally only requiring surgery however other discoveries at a later date added radiation to my treatment. plans. 
Fortunately, I qualified for an exercise study happening at that time which also included valuable nutrition and lifestyle education and was extremely useful during treatment and recovery by providing me the opportunity to actively become part of my own treatment with specific, measurable and achievable goals.
Perhaps more importantly, that study also allowed me to meet trainers as well as other participants who provided continuous support, motivation, inspiration and were always a source of strength and encouragement for everyone throughout our individual journeys enhancing our recovery as well as our quality of life.
Although my journey definitely had its share of peaks and valleys, becoming a member of that exercise study group during the journey unexpectantly a made it a very memorable lifechanging event which continues to this day.