The Government of Alberta has indirectly supported this research through grants made by the Community Initiatives Program (CIP) which is supported financially by the Alberta Lottery Fund. The researchers would like to acknowledge the generosity of the granting organizations. Without the receipt of a substantial contribution from the CIP, the Canadian Exergaming Research Centre would not have been a reality.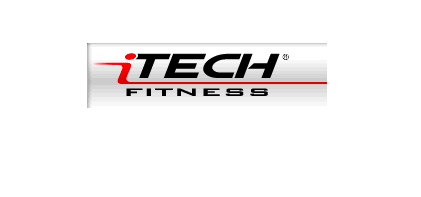 iTech Fitness has been the educational and technical advisor for the Canadian Exergaming Research Centre (CERC) since its inception. It provides ongoing advice and expertise to ensure the CERC provides a developmentally appropriate exergaming experience for all children.
iTECH Fitness Inc. designs, develops, manufactures, and markets the fitness, recreation, and entertainment industries most comprehensive active gaming technologies, products, and service suite. The company was founded on the principles of making fitness fun by merging fitness and games together with a vision to develop the most recognizable active gaming lifestyle brand in the world, XRKade. With a solid history of a highly accomplished team of professionals delivering innovative solutions using technology, XRKade has formed the largest community of active gaming users around the world through its international network of companies and partners. The XRKade brand holds the title of first-to-market in the commercial market, the most number of venues, and the largest product suite, which is driving a fundamental societal shift in consumer mindsets by joining movement and games to make fitness more fun.
Mission and Values
Make fitness and activity fun for people of all ages.
Provide unique 'play' experiences through the use of technology.
Continually seek out innovative, unique, and cutting edge solutions.
Meet the needs and expectations of our customers with integrity.
Be market leaders and open to change as we grow.
Create 'value innovation' and shareholder value.
The Centre for Video and Performance Analysis (CVPA) provides services and training to Olympic athletes, coaches and researchers to help improve sport techniques and tactics through the use of state-of-the-art video analysis technologies. The goal of the CVPA is to be recognized as a worldwide Centre of Excellence for the innovations in technology and training methods as related to video analysis in sport.
Leading up to the 2010 Vancouver Olympic Games, the CVPA provided performance analysis video services that were instrumental in giving our Olympians the best chance to reach the Podium. Beyond the 2010 Games, the CVPA continues its goals to train high quality video performance analysts to work with to athletes and coaches in their quest for excellence in the world arena.
Current partners of the CVPA include:
The Sport Technology Research Laboratory at the University of Calgary
The Faculty of Kinesiology, University of Calgary
The Olympic Oval
The Canadian Sport Centre Calgary.