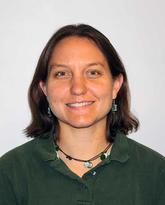 Lauren Benson
Postdoctoral Scholar
Faculty of Kinesiology
PhD - Health Sciences (Biomechanics)
University of Wisconsin-Milwaukee, 2016
MS - Kinesiology - Biomechanics
University of Wisconsin-Milwaukee, 2013
Research and teaching
Biomechanics & Injury Prevention
Movement Science & Musculoskeletal Health: Biomechanics
Injury Prevention, Sport Medicine & Rehabilitation
Wearable Technology
Research interests
The health benefits of physical activity are numerous, yet athletes at all levels – from youth to recreational to competitive – sustain musculoskeletal injuries while taking part in sport. Benson uses wearable technology to monitor the biomechanics of athletes while they participate in sporting events. She determines when they show atypical mechanics that could signal the risk of injury.
The use of wearable technology suggests that injury risk prediction can occur in real-time in real-world situations, and may provide athletes with information that enables them to maintain an active and healthy lifestyle.
Supervisors
Dr. Carolyn Emery, PhD
Dr. Reed Ferber, PhD
Biography
Benson has been a postdoc at the University of Calgary in Alberta since 2016.
Awards
2016 - Eyes High Postdoctoral Scholar Fellowship - University of Calgary