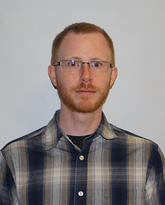 Ian Smith
Postdoctoral Scholar
Faculty of Kinesiology
PhD - Kinesiology
University of Waterloo - Ontario, 2014
MSc Applied Health Sciences
Brock University - Ontario, 2007
BSc - Kinesiology
University of Waterloo - Ontario, 2005
Research and teaching
Exercise Physiology and Biomechanics
Exercise Physiology & Nutrition in Health & Sport:
Muscle Physiology
Exercise Physiology
Fatigue
Metabolism and Physiology
Movement Science & Musculoskeletal Health:
Biomechanics
Cell Biomechanics
Force Modulation in Skeletal Muscle
Muscle Force
Smith is interested in muscle function, structure and muscle adaptation. Working in the field of biomechanics, Smith began investigating how muscle function is influenced by the cellular and molecular properties of the muscle tissue and its constituent proteins. One aspect of his research examines differences in the dynamics of muscle activation and deactivation between the onset and continuation of an activity.
The main goal of Smith's work is to identify the mechanisms which enhance and diminish force during repeated activity, and how they might relate to task demands. Smith hopes to gain some interesting teleological insights.
Supervisor
Dr. Walter Herzog, PhD
Publications
See websites.