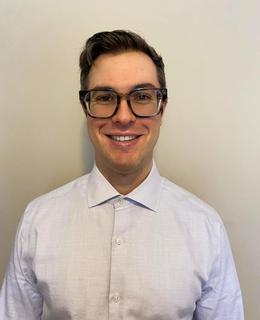 Positions
Postdoctoral Associate
Faculty of Kinesiology
Contact information
For media enquiries, contact
Leanne Yohemas - Director, Communications and Marketing, Faculty of Kinesiology.
Background
Educational Background
BSc. Honours Kinesiology, University of Waterloo, 2015
MSc. Kinesiology, University of Waterloo, 2017
PhD Kinesiology, University of Waterloo, 2022
Awards
Top Oral Presenter in Basic Biological and Biomedical Science Award,

Canadian Bone and Joint Conference .

2020

NSERC CGS-D,

NSERC.

2018

NSERC CGS-M,

NSERC.

2016

Student Scholarship Award,

McGraw-Hill Ryerson .

2013
Research Interests
Injury Biomechanics
My research interests relate to injury biomechanics, more specifically focusing on the characterization of bone fracture mechanics and the determinations of bone strength towards quantifying injury risk and better preventing injuries. My postdoctoral research focuses on identifying gait asymmetry in Thoroughbred racehorses towards identifying injury risk.