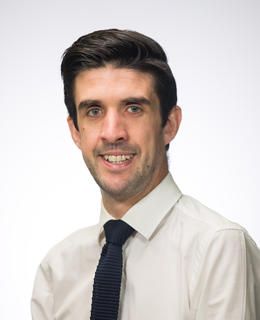 Dr. Barnaby Frankish, Ph.D.
Positions
Postdoctoral Associate
Faculty of Kinesiology
Contact information
Location
Office: HPL, KNB225
For media enquiries, contact
Leanne Yohemas - Director, Communications and Marketing, Faculty of Kinesiology.
Background
Educational Background
Ph.D. Biochemistry and Muscle Physiology, La Trobe University,
Honours Animal and Veterinary Bioscieneces, La Trobe University,
BSc. Animal and Veterinary Biosciences, La Trobe University,
Biography
Barney is a Postdoctoral Associate at the University of Calgary, experienced in skeletal muscle health, exercise physiology, and cellular biochemistry. Barney is passionate about the prescription of exercise as a form of medicine for healthier living, primarily focused on the expression and regulation of proteins within skeletal muscle in response to age, exercise, disease and/or nutrition in a muscle fibre type-dependent manner.
Research
Areas of Research
Muscle physiology, Biochemistry, Exercise science
Participation in university strategic initiatives