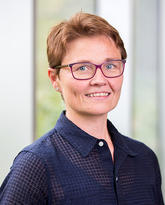 Kati Pasanen
Associate Professor
Faculty of Kinesiology
Research and teaching
Injury Prevention, Sport Medicine & Rehabilitation
Neuromuscular Training
Injury Prevention
Training Load Monitoring (using wearables)
Research interests
Pasanen's research program is focused on three major areas:
(1) identification of risk factors for lower extremity injuries;
(2) development of novel methods for training load monitoring by using wearable technology; and
(3) development and evaluation of neuromuscular training programs to decrease the risk of injuries in youth sports.
Pasanen has five studies in collaboration with Finland investigating risk factors, mechanisms and prevention of musculoskeletal injuries in team sports, recreational runners, and in professional ballet.
Knowledge generated from the research and collaboration could ultimately lead to better understanding of causes and mechanisms of lower extremity injuries, which could allow them to develop current injury prevention programs, promote lifelong sport participation and lower public health care costs related to injury in youth sport.