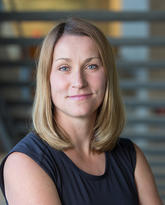 Jane Shearer
Professor
Faculty of Kinesiology
PhD
University of Guelph, 2001
BS - Life Science
Queen's University, 1997
BPE
Queen's University, 1997
Research and teaching
Exercise Physiology & Nutrition in Health & Sport
Research interests
The central focus of the Shearer laboratory is metabolic physiology. The mission statement is to 'Employ knowledge of metabolism to predict, prevent and treat chronic metabolic disease states'. The group's genome to systems approach is unique and provides the opportunity to examine both whole body and tissue specific biochemical and metabolic regulation.
Positions
Professor, Faculty of Kinesiology
Professor, Department of Biochemistry & Molecular Biology, Cumming School of Medicine
Scientist, Alberta Children's Hospital Research Institute
Trainees
The Shearer laboratory has 3-6 trainees at any given time including undergraduate students, practicum students, co-op students, graduate students, visiting scientists and post-doctoral fellows. At present, Dr. Shearer is able to supervise students (MSc, PhD, MD) for four graduate programs as follows:
Publications
See publications on PubMed.
Awards
Scholar Award - Canadian Diabetes Association
Scholar Award - Alberta Innovates Health Solutions
New Investigator - Heart and Stroke Foundation of Canada