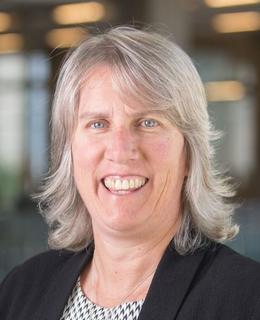 Carolyn Emery, PhD, PT
Positions
Professor
Faculty of Kinesiology
Chair
Sport Injury Prevention Research Centre
Full Member
Alberta Children's Hospital Research Institute
Full Member
McCaig Institute for Bone and Joint Health
Full Member
Hotchkiss Brain Institute
Contact information
For media enquiries, contact
Leanne Yohemas - Director, Communications and Marketing, Faculty of Kinesiology.
Background
Credentials
Physiotherapist, College of Physiotherapists of Alberta, 1993
Physiotherapist, College of Physical Therapists of BC, 1988
Educational Background
PhD Epidemiology, University of Alberta, 2004
MSc Epidemiology, The University of Calgary, 1999
BScPT Honors Physiotherapy, Queen's University at Kingston, 1988
Biography
Dr. Carolyn Emery, PhD, is a physiotherapist and epidemiologist. She completed her BSc in Physiotherapy in 1988 and after several years of practice in pediatric rehabilitation and sport medicine, she completed her MSc and PhD in Epidemiology. She was recruited to the Faculty of Kinesiology in 2004. She is a member of the Alberta Children's Hospital Research Institute, O'Brien Institute of Public Health, Hotchkiss Brain Institute and the McCaig Institute of Bone and Joint Health. Dr. Emery was inducted as a Canadian Academy of Health Sciences Fellow and she is a Royal Society of Canada New Scholar.
Research
Areas of Research
Injury Prevention
Rehabilitation
Activities
The focus of Dr. Emery's research program is in injury prevention and concussion in youth sport and recreation, concussion, and pediatric rehabilitation. The goal of her research is to reduce the public health burden of injury including long-term consequences (e.g. overweight/obesity, post-traumatic osteoarthritis, post-concussion syndrome).
Dr. Emery holds a Canada Research Chair (Tier 1) Concussion and is Chair of the Sport Injury Prevention Research Centre (International Olympic Committee) at the University of Calgary. She leads SHRed Injuries; Preventing Injuries and their Consequences in Youth Sport and Recreation (Canadian Institutes for Health Research) and SHRed Concussions - Surveillance in High Schools and Community Sport to Reduce the Risk of Concussions and their Consequences (NFL Scientific Advisory Board).  Dr. Emery has supervised over 45 graduate students and 16 post-doctoral scholars during her career at the University of Calgary. 
For list of publications, please see CV section. 
Participation in university strategic initiatives
Courses
| Course number | Course title | Semester |
| --- | --- | --- |
| KNES 50412 LAB 01 B01 | Directed Study | 2020 |
| KNES 50414 LAB 02 B02 | Directed Study | 2020 |
Awards
Medal of Distinction,

Canadian Physiotherapy Association.

2021

Killam Annual Professor Award,

Killam Laureates.

2021

Awarded the Canadian Institutes of Health Research Canada Research Chair Tier 1 in Concussion, in recognition of her pioneering work and leadership.,

Canadian Institutes of Health Research Canada.

2020

Excellence in Research Award,

JOSPT.

2019

Medical Research Network Chair Sport Injury ,

International Olympic Committee.

2019

Christensen Visiting Fellowship ,

St. Catherine's College, Oxford.

2018

Canadian Institutes of Health Research Foundation Award,

Canadian Institutes of Health Research.

2018

Editor's Choice Manuscript for July 2018 Journal Issue (Free Full Text) and Editor's Pick for Online CME Module,

Clinical Journal of Sports Medicine.

2018

Carol L. Richards Lectureship ,

3e Conférence scientifique Carol L. Richards.

2018

Best Poster,

Alberta Children's Hospital Research Institute Symposium.

2018

Tom Pashby award for best research presentation,

Canadian Academy of Sport and Exercise Medicine.

2017

Distinguished Achievement Award (best oral presentation) ,

Cummings School of Medicine/Alberta Children's Hospital Research Institute.

2017

IJSPT Achievement of Distinction: Best Original Research Manuscript (2017) ,

The International Journal of Sports Physical Therapy.

2017

Canadian Academy Health Sciences Fellowship ,

Canadian Academy Health Sciences.

2016

R. Tait McKenzie and Kinematics award for best paper written and presented,

Canadian Academy of Sport and Exercise Medicine.

2016

Peak Scholar Recognition Award – Eyes High (Research impact and knowledge translation) ,

University of Calgary.

2015

Distinguished Achievement Award ,

Cummings School of Medicine.

2015

Distinguished Alumni Award ,

Queen's University.

2014

Excellence in Safety,

USA Hockey.

2014

2012 - Roger Jackson Centre Faculty Research Award ,

Faculty of Kinesiology, University of Calgary.

2012

Faculty of Kinesiology Research Award,

Faculty of Kinesiology.

2011
Publications
Soccer (Football).

D J Caine; Carolyn A Emery; M Schiff; P Harmer. Wiley-Blackwell Publishing. (2009)

Injury Prevention and Future Research.

Karger. (2005)

Epidemiology.

P* Eliason; D* Patton; A* Black; M Stuart; Carolyn A Emery. Elsevier. Chapter 1. (2017)

Vestibular disorders following concussion.

Carolyn A Emery; W H Meeuwisse; G L Iverson; Schneider KJ*; R Echemendia. Oxford University Press.. (2015)

Research Designs for Evaluation Studies.

van Mechelen W; Carolyn A Emery; E Verhagen. Oxford University Press. 169-180. (2011)

Injury and the school environment.

Carolyn A Emery; S* Richmond; McKay CD*; N Romanow; C M Davison. library and Archives Canada Cataloguing in Publication. 55-64. (2013)
Survey of sport participation and sport injury in elementary school children: Are children with Developmental Coordination Disorder and Attention Deficit Hyperactivity Disorder at greater risk of injury?.

Carnduff RA*; L A Boyd; T Jarus; Tan BL*; G Nasuti; B N Wilson; McKay CD*; M Romiti; Carolyn A Emery; Patricia Katherine K Doyle-Baker; J Kang; K Hurtubise. (2014)

The risk of injury associated with body checking among paediatric ice hockey players.

Carolyn Ann Emery Dr.. (2008)

Evaluating the Effectiveness of a Ski and Snowboard Injury Prevention Video on Safety Knowledge in Children and Adolescents..

S Mahmood; Brent E Hagel; M* Djerboua; Alberto Nettel-Aguirre; T* Mitra; K Russell; Carolyn A Emery; Jeffrey Caird. e51-e52. (2018)

Adapted Sport and Recreation Summer Camp; Perspectives of Youth Regarding Impact on Psychosocial Outcomes and Physical Activity Participation..

D Legg; Elizabeth G Condliffe; Meghan McDonough; Elysa* Sandron; Carolyn A Emery; L* Brunton. e49-e69. (2019)

Validation of a Field Test of Exertion in Adolescents..

Amanda* M Black; Matt J Jordan; Kathryn J Schneider; Carolyn A Emery; Lauren* Miutz. e49-e69. (2019)

Sport injury and obesity prevention through a high intensity neuromuscular training program in a junior high school.

Patricia Katherine K Doyle-Baker; S Richmond; Carolyn A Emery; Alberto Nettel-Aguirre. (2010)

Evaluation of Novel Clinical Measures and Technology in Healthy Youth: Relevant Measures for Concussion Assessment?.

van Rassel C*; D* Meeuwisse; M Adly; Ashley D Harris; T* Rutschmann; G Kuntze; S* Vierani; Kathryn J Schneider; Geoff M Schneider; Carolyn A Emery; Tyler Cluff. e49-e69. (2019)

Kinetic and kinematics of the knee during a single leg squat 3-10 years after an intra-articular knee injury sustained while participating in youth sports.

CA Emery; K* Lorenzen; J Kupper; Whittaker JL*; Janet Lenore L Ronsky; O Zandiyeh. A104. (2015)

Epidemiology of Injuries in Youth Basketball..

Carolyn A Emery; B* Ghali; L Palacios-Derflingher; K* Befus; Owoeye OBA*; Kati Pasanen; T* Hubka; J* Choi. e72-e73. (2018)

Validation of the ImPACT neurocognitive tool in youth ice hockey players.

M Mrazik; Carolyn A Emery; W H Meeuwisse; A Jubinville; C McKay; Carolyn A Emery; Brian Brooks. (2012)

Evidence of early post-traumatic osteoarthritis and other negative health outcomes 3-10years following knee joint injury in youth sport.

L J Woodhouse; Carolyn A Emery; Alberto Nettel-Aguirre; Whittaker JL*. (2015)

The effectiveness of a community-delivered neuromuscular training program in reducing time loss injuries in youth female soccer players..

K Frew; Carolyn A Emery; J Kang; S Babul. (2012)

Are SCAT2 scores different for youth ice hockey players with and without a previous history of concussion?.

K* Schneider; K* Schneider; Carolyn A Emery; T* Blake; W H Meeuwisse; N* Woolings. (2012)

Training volume and concussion risk in male youth ice hockey players: a primary prevention perspective..

Carolyn A Emery; T* Blake; K* MacDonald; L Palacios-Derflingher. (2017)

Evaluating the association between psychosocial factors and FIFA 11+ implementation intention in youth soccer coaches..

M* Bulat; C* Mckay; T* Hubka; K* Schneider; O* Owoeye; Carolyn A Emery; L Palacios-Derflingher. (2017)

Risk factors for concussion in elite youth ice hockey players..

K* Schneider; W H Meeuwisse; Carolyn A Emery; T* Blake; N Lemke; J Kang. (2013)

Primary Prevention of Sport-Related Concussion in Youth Ice Hockey: A Pilot Randomized Controlled Trial. (Oral Presentation).

L* Miutz; Carolyn A Emery; C* vanRassel; P* Eliason; C* Hilson; S* Sick; Kathryn J Schneider. e42-e48. (2019)

Are clinical measures of divided attention, cervical and vestibular function risk factors for concussion in elite youth ice hockey players?.

W Meeuwisse; Kathryn Schneider; Carolyn A Emery; J Kang. (2015)

Does body checking policy to disallow body checking reduce the risk of injury and concussion in Canadian non-elite 11 and 12 year old youth ice hockey players?.

M Romiti; Carolyn A Emery; Brent Hagel; W H Meeuwisse; A Macpherson; J Kang; A* Black. (2013)

The effect of age, sex and concussion history on ImPACT measures in elite Canadian youth ice hockey players..

W H Meeuwisse; C* McKay; Carolyn A Emery; A Jubinville; Brian Brooks; M Mrazik. (2013)

Are Overweight or Obese Canadian Adolescents at Increased Risk of Sport Injury?.

Ezzat AM*; M Koehoorn; Carolyn A Emery; A Schneeberg. 40. (2015)

Prevention of post-traumatic osteoarthritis: An evidence-based perspective informing practice.

Carolyn A Emery; L Woodhouse; C* Toomey; Whittaker JL*. 51-52. (2015)

What are the risk factors for injury to skiers and snowboarders in terrain parks and which strategies are effective in reducing the risk of injury? A systematic review..

Carolyn A Emery; O Audet; C Goulet; T* Mitra; Brent E Hagel; A Macpherson. (2017)

Reliability and Feasibility of an advanced test of dynamic balance in youth ice hockey players..

L Palacios-Derflingher; G* Schneider; Black AM*; Schneider KJ*; Codd CM*; Carolyn A Emery. (2017)

The influence of ankle strength exercise training on running injury risk factors.

B Nigg; Carolyn A Emery; Darren Stefanyshyn; J* Baltich. Taylor & Francis. S99-S100. (2015)

Ski and Snowboard School Programs: Incidence and Risk Factors for Injury.

C Goulet; R Sran; Brent E Hagel; J McEwen; K White; Romanow NTR*; Carolyn A Emery; K Russell. e11-12. (2015)

Adapted Physical Activity Program Opportunities in Alberta: An Environmental Scan. (Oral Presentation).

Carolyn A Emery; S* Esau; E* Sandron; L* Brunton. e43. (2018)

The consequences of knee joint injury in youth sport. (Oral Presentation).

C* Toomey; J L Jaremko; Alberto Nettel-Aguirre; Carolyn A Emery; J L Whittaker. 52. (2018)

Physical activity, body composition, and function in youth with spastic cerebral palsy compared to their typically developing peers..

L* Janzen; G Kuntze; L* Brunton; Elizabeth Condliffe; C* Toomey; Carolyn A Emery; S* Esau; A Kirton. (2018)

Physical activity recommendations and concussion incidence in male Pee Wee hockey players.

L Palacios-Derflinger; W H Meeuwisse; Brian L Brooks; Patricia Katherine K Doyle-Baker; Carolyn A Emery; T* Blake. (2016)

The Alberta Youth Prevention of Early Osteoarthritis (Pre-OA) Cohort: Examining Changes in KOOS and other Behavioral, Functional and Physiological Outcomes..

Whittaker JL*; Toomey CM*; Carolyn A Emery; L Palacios-Derflingher. (2017)

The sport concussion assessment tool in elite youth ice hockey: normative values, reliability & predictive utility. Ice Hockey Summit II: Action on Concussions.

J Kang; Carolyn A Emery; Taylor KA*; Blake TA*; K* Schneider; K* Woollings; W Meeuwisse; N Lemke. (2013)

Predicting lower extremity injury risk in sport through movement quality screening: a systematic review..

N Booysen; Carolyn A Emery; C Lewis; Donald Wilson; M Stokes; Whittaker JL*; D Padua; de la; L Dennett; M Warner; C* McKay. (2017)

You Realize that You May Get Osteoarthritis and You're Just Going to Have to Learn to Deal with It: A Qualitative Analysis Exploring the Impact of Sport-Related Knee Joint Injury on Young Adults Perspectives of Physical Activity and Osteoarthritis.

Whittaker JL*; A* Ezzat; Carolyn A Emery; M Brussoni. (2014)

MRI defined osteoarthritis is discordant with clinical and functional outcomes associated with post-traumatic osteoarthritis 3-10 years following sport-related knee joint injury in youth..

Carolyn A Emery; Toomey CM*; Whittaker JL*; L J Woodhouse; J Jeremko; A Nettel-Aguire. (2016)

Prevention and management of osteoarthritis. An evidence-based perspective across the spectrum of disease.

K Beaupre; L Woodhouse; A Jones; Carolyn A Emery. (2012)

Matched comparison of health care use and costs 3-10 years after a youth sport- related knee injury..

D A Marshall; Carolyn A Emery; G R Currie; J L Whittaker. S1-S538. (2019)

CCL22 is a Potential Bio-Marker for Osteoarthritic Pain and Cartilage Degeneration.

Roman J Krawetz; J* McAllister; Carolyn A Emery; J* Laudon; J W Powell; P Railton; James Preston P Wiley; C Leonard; Paul Timothy T Salo; G Ren; Whittaker JL*. (2016)

The association between physical activity, intra-articular knee injury and knee injury and osteoarthritis score: a matched cohort design..

J L Whittaker; Carolyn A Emery; Clodagh* M Toomey; T D Doyle-Baker. S53-S54. (2018)

The association between pre-existing self-reported psychiatric illness and recovery time following concussion..

S Hassam; Carolyn A Emery; A Black. (2018)

Preventing lower extremity sport injury through a high intensity neuromuscular training program in junior high school.

A Nettel-Aguire; S* Richmond; Carolyn A Emery; T Doyle-Baker. (2011)

The predictive value of baseline ImPACT testing for identifying future concussion risk in elite youth ice hockey players..

McKay CD*; Brian L Brooks; M Mrazik; Carolyn A Emery. (2013)

Sport Participation and Injury Burden in High School Youth Volleyball Athletes..

D* Meeuwisse; P* Eliason; Carolyn A Emery; AM* Black; Kathryn J Schneider; S* Kozak. e49-e69. (2019)

The development of injury prevention educational tools for evaluation in children and adolescents in school and community settings..

K White; van den; Carolyn A Emery; Brent E Hagel; M* Djerboua; M* McKinlay; Richmond SA*. (2017)

The relationship between injury beliefs and injury prevention program adherence inelite female youth soccer..

K* Steffen; M Romiti; C F Finch; Carolyn A Emery; McKay CD*. (2014)

Effect of an Injury Prevention Workshop on High School Basketball Coaches' Outcome Expectancies and Intentions..

Carolyn A Emery; K* Beaus; O* Owoeye; A* Raisanen; Kati Pasanen; van den. e49-e69. (2019)

The relationship between MRI-defined osteoarthritis, 3-10 year history of youth sport-related knee injury, knee injury type and knee surgery in youth and young adults..

Carolyn Emery; L J Woodhouse; Alberto Nettel-Aguirre; C* Toomey; CA; Whittaker JL*; J J Jaremko. (2017)

The role of sleep habits and caffeine consumption on the risk of sport injury in adolescent ice hockey players: a nested case-control study..

Carolyn A Emery; S* Sick; J* Bigg; Brent E Hagel; A* Gamble; M* Krolikowski. e54-e55. (2018)

The association between previous history of concussion and sport-specific skills in youth ice hockey players..

McKay CD*; Eliason PH*; Carolyn A Emery; Nadeau Luc; W H Meeuwisse; Brent E Hagel. (2016)

Nationwide Implementation of the FIFA 11+ Injury Prevention Program in Canadian Youth Soccer..

Carolyn A Emery; Schneider KJ*; L Palacios-Derflingher; M* Bulat; T* Hubka; C* McKay; O* Owoeye. (2017)

The implementation and baseline data of a combined sport injury and obesity prevention program in junior high school..

(2009)

Risk factors for groin injury in sport: A systematic review of the literature.

Carolyn Ann Emery Dr.. (2007)

The effect of premature return to play on subsequent injury risk in elite adolescent ice hockey and associated psychological predictors.

(2009)

Does a neuromuscular training strategy, including wobble board training, change lower extremity kinematics among elite adolescent soccer players?.

Carolyn Ann Emery Dr.. (2007)

Comparing reported concussion history between a paper-based questionnaireand ImPACT in a sample of elite youth ice hockey players..

McKay CD*; Carolyn A Emery; Schneider KJ*; Brian L Brooks; M Mrazik. (2014)

Cervico-vestibular physiotherapy in the treatment of individuals with persistent symptoms following sport related concussion: A randomized controlled trial.

L Boyd; Carolyn A Emery; Alberto Nettel-Aguirre; W H Meeuwisse; Karen Maria Barlow; Kathryn Schneider. (2012)

Impact of a comprehensive fifa 11+ workshop on youth soccer. Coaches' task self-efficacy for program implementation..

M* Bulat; K* Schneider; T* Hubka; O* Owoeye; L Palacios-Derflingher; C* Mckay; Carolyn A Emery. (2017)

Physical activity and concussion risk in male youth ice hockey players..

T* Blake; Patricia Katherine K Doyle-Baker; W H Meeuwisse; Carolyn A Emery; L Palacios-Derflinger; Brian L Brooks. (2016)

Injury rates, mechanisms, and risk factors in recreational and elite youth rock climbers.

J Kang; McKay CD*; Woollings KY*; Carolyn A Emery; W H Meeuwisse. (2014)

The consequences of a youth sport related knee injury: evidence of early post-traumatic osteoarthritis and other negative health outcomes 3-10 years post-injury..

Alberto Nettel-Aguirre; Carolyn A Emery; J L Whittaker; C Toomey; J L Jaremko. (2017)

An Intervention Program Designed to Improve Balance and Power Acquisition in U14 Alpine Ski Racers (BASE Study)..

Patricia Katherine Doyle-Baker; F Tak; Marcia Clark; Carolyn A Emery; K* Kashluba. e73-e74. (2018)

Workload and Patellar Tendinopathy in Youth Basketball..

B* Ghali; OBA* Owoeye; Kati Pasanen; L Palacios-Derflingher; Carolyn A Emery; M Jordan; C* Stilling. e60. (2018)

Assessing Exercise Fidelity in Youth Basketball Players Performing the SHRED Injuries Basketball Neuromuscular Training Warm-up Program: A Reliability Study..

Meghan McDonough; Amanda* M Black; T* Tait; A* Raisanen; Kati Pasanen; Kimberley* Befus; O* Owoeye; Carolyn A Emery. e49-e69. (2019)

Asymmetries in bilateral ground reaction forces during a vertical drop jump 3-10 years following a knee injury: The influence of leg dominance.

B M Nigg; Carolyn A Emery; M* Mohr; L Palacios-Derflingher; Whittaker JL*. (2017)

The association between moderate and vigorous physical activity and time to medical clearance to return to play following sport- related concussion in youth ice-hockey players..

Schneider KJ*; L Palacios-Derflinger; J* Lishchynsky; Carolyn A Emery; C* Toomey; W H Meeuwisse; Keith Yeates. (2016)

Does receiving information about concussion affect concussion management knowledge, beliefs and/or behaviours of youth ice hockey players? (Oral Presentation).

Carolyn A Emery; Alberto Nettel-Aguirre; A* Black; Keith O Yeates; S Babul. e48. (2018)

Effect of previous concussion on sport-specific skills in youth ice hockey players..

P* Eliason; Brent Hagel; Carolyn A Emery; W H Meeuwisse; L Nadeau; McKay CD*. (2016)

Use of the 3D surface scanner for deformational plagiocephaly measurement.

Carolyn A Emery; Heather Ruth Graham; S Lessard; I Gagnon; P Wiley; N Trottier. (2012)

Risk Factors for Concussion in Youth Soccer. (Oral Presentation).

Kathryn J Schneider; Chevonne* M Codd; L Palacios-Derflingher; Carolyn A Emery; Keith O Yeates. e46. (2018)

The effectiveness of a proprioceptive balance training program in healthy adolescents. A cluster randomized controlled trial..

Carolyn Ann Emery Dr.. (2004)

Variability in Internal Load But Not External Load Is Associated With the Relationship Between Jump Load and Session RPE in Youth Basketball Players..

Kati Pasanen; L* Benson; C* Stilling; Carolyn A Emery. e49-e69. (2019)

The value of computerised neurocognitive testing at medical clearance to return to play following a sport-related concussion in youth ice hockey players..

Taylor KA*; W H Meeuwisse; Carolyn A Emery; L Palacios-Derflingher; Black AM*; Brian L Brooks; R S McLeod; Blake TA*; Schneider KJ*. (2016)

Rate of Injury Associated With Body Checking Policy in Non-elite Midget Ice Hockey Players..

Kathryn J Schneider; A Macpherson; Brent E Hagel; Luz Palacios-Derflingher; V Warriyar; P* Eliason; Carolyn A Emery; N* Spencer; M Mrazik; Amanda* Blacl; S Babul; C Goulet; M* Krolikowski; C Lebrun. e49-e69. (2019)

The association between intra-articular knee injury in youth and adiposity in individuals at risk of post-traumatic osteoarthritis..

Carolyn A Emery; L J Woodhouse; Patricia Katherine K Doyle-Baker; Alberto Nettel-Aguirre; R A Reimer; Whittaker JL*; Toomey CM*; B* Ghali. (2016)

Injury prevention in children and adolescents..

Carolyn A Emery; McKay CD*; B* Tan; R* Carnduff; Patricia Katherine K Doyle-Baker. (2014)

Investigating Muscle Activation Patterns Using Surface Electromyography in Youth with Juvenile Idiopathic Arthritis..

Susanne Benseler; J Brooks; C* Nesbitt; Carolyn A Emery; S Esau; R* Scholz; G Kuntze; Dianne Mosher. (2018)

Are pre-season reports of neck pain, dizziness and/or headaches risk factors for concussion in male youth ice hockey players?.

Carolyn A Emery; W H Meeuwisse; G* Schneider; K* Schneider; J Kang. (2011)

The effect of body checking policy change on offensive game skill performance in 13-14 year old ice hockey players..

L Palacios-Derflingher; A Kolstad; L Nadeau; P Eliason; C Goulet; Carolyn A Emery. (2017)

Survey of sport participation and sport injury in elementary school children: Are children with Developmental Coordination Disorder and Attention Deficit Hyperactivity Disorder at greater risk of injury?.

B Wilson; McKay CD*; B* Tan; J Kang; R* Carnduff; K Hurtubise; T Jarus; Doyle- Baker P; Carolyn A Emery. (2013)

Associations between body composition, lower body muscular strength, cardiorespiratory fitness, and balance in adolescents with a history of injury compared to uninjured adolescents.

C* Richmond; Patricia Katherine K Doyle-Baker; Van den; Carolyn A Emery. (2015)

Physical activity, adiposity, and strength in children with spastic cerebral palsy compared to their typically developing peers: A pilot cohort study..

Carolyn A Emery; Brunton L*; C* Toomey; L* Janzen; G Kuntze; A Kirton; Elizabeth Condliffe. e63. (2018)

How peer interactions factor into children's play on playground painted lines..

K McCallum; H Cowie; Brent Hagel; Jennifer Zwicker; Meghan H McDonough; L Frehlich; J Guimond; K Fox; Carolyn A Emery; J B Wong; L Brunton; Gavin McCormack; L Yardley; William Bridel. (2019)

A prevention strategy to reduce the incidence of injury in high school basketball: A cluster randomized controlled trial.

Carolyn Ann Emery Dr.. (2005)

Evaluating the Influence of Body Checking Policy Change on Player Contact Behaviours in 15 to 17 Year Old Midget Ice Hockey Players Using Video Analysis..

G* Martinez; L Palacios-Derflingher; M* Chin; M* Krolikowski; C Goulet; Brent E Hagel; L Nadeau; Carolyn A Emery. e49-e69. (2019)

Do risk factors differ for concussion and prolonged recovery following concussion in elite youth ice hockey players?.

Blake TA*; W H Meeuwisse; N Lemke; J Kang; Carolyn A Emery; Taylor KA*; Schneider KJ*. (2014)

Examining the effectiveness of neuromuscular training in youth in a school setting..

O* Owoeye; A Macpherson; E Verhagen; Van den; M Romiti; Richmond SA*; C Finch; McKay CD*; Patricia Katherine Doyle-Baker; Brent Hagel; CA Emery; Alberto Nettel-Aguirre. (2016)

The Efficacy of Isolated Ankle Strength Training and Functional Balance Training for Running Injury Prevention in Novice Runners.

Carolyn Emery; J* Baltich; B Nigg; Darren Stefanyshyn. (2015)

Helmet use among skiers and snowboarders in Southern Alberta..

Alberto Nettel-Aguirre; Brent Hagel; Carolyn Emery; N Romanow; K* Pfister; W Meeuwisse. (2014)

Consequences of knee joint injury in youth sport; implications for osteoarthritis.

L J Woodhouse; Carolyn A Emery; J L Jaremko; Roman Krawetz; Whittaker JL*. S31-S32. (2014)

Early Post-traumatic Osteoarthritis Cohort Studies.

Carolyn Emery; Whittaker JL*; CA. (2015)

The effectiveness of a proprioceptive balance training program in healthy adolescents. A cluster randomized controlled trial..

Carolyn Ann Emery Dr.. (2005)

Examining measures of adiposity as risk factors for sport-related injury in adolescents..

Carolyn A Emery; Patricia Katherine K Doyle-Baker; Alberto Nettel-Aguirre; S* Richmond. (2015)

Is knee confidence a concern in young adults 3-10 years following intra-articular knee injury?.

Ezzat AM*; Carolyn A Emery; Brianne Whittaker; Patricia Katherine K Doyle-Baker; C* Toomey. (2016)

Validation of the SCAT2 in youth ice hockey players..

N* Woolings; T* Blake; W H Meeuwisse; K* Schneider; Carolyn A Emery. (2012)

Associations between sleep quality and self-reported health problems in female pre-professional ballet and contemporary dancers..

Sarah J Kenny; Carolyn Emery; C* Toomey. 56. (2018)

Injury rates, mechanisms and risk factors in recreational and elite youth rock climbers..

J Kang; K* Woollings; W H Meeuwisse; Carolyn A Emery; McKay CD*. (2014)

The effect of exposure to the FIFA 11+ warm-up program on injury risk knowledge and prevention beliefs in elite female youth soccer..

McKay CD*; C Finch; M Romiti; K* Steffen; Carolyn A Emery. (2014)

Preventing Ankle Sprain Injuries in Youth Soccer and Basketball: Effectiveness of Neuromuscular Training and Understanding Risk Factors.

Carolyn A Emery; L Palacios-Derflingher; O* Owoeye. (2016)

Mouthguard Use in Youth Ice Hockey and the Incidence of Concussion and Dental Injuries.

Brent E Hagel; Schneider KJ*; Carolyn A Emery; N* Romanow; D* Chisholm. (2015)

Frontal Knee Angle during Single Leg Squat and Vertical Drop Jump; a Comparison of Youth Athletes With or Without a History of Knee Injury..

Carolyn A Emery; J* Whittaker; K* MacDonald; J* Baltich. (2014)

Injury Prevention in Child and Adolescent Sport.

Carolyn Ann Emery Dr.. (2006)

The Risk of Injury Associated with Body Checking among Pee Wee Ice Hockey Players: An evaluation of Hockey Canada's national body checking policy change..

A* Black; Brent Hagel; Carolyn A Emery; L Palacios-Derflingher. (2016)

Variation in Quality of Life Trajectories Over the First 12-Months Following Anterior Cruciate Ligament Reconstruction in Young Athletes..

C Hui; C Y Le; Carolyn A Emery; P J Manns; J L Whittaker. (2018)

A prospective study of serum cytokine profile in individuals at risk of post-traumatic osteoarthritis..

Carolyn A Emery; J L Whittaker; G* Ren; R J Krawtez. s183. (2018)

A historical cohort study and RCT examining the effectiveness of a high intensity neuromuscular training program in reducing sport injury and obesity in junior high school students.

Alberto Nettel-Aguirre; R Reimer; Carolyn A Emery; T Doyle-Baker; S* Richmond. (2012)

Using KINARM robotics to evaluate sensory, motor, and cognitive development in youthice-hockey players..

A* Kolstad; L Palacios-Derflingher; Carolyn A Emery; Sean Dukelow; Tyler Cluff. (2018)

Baseline Sport Concussion Assessment Tool (SCAT) ratings in youth ice hockey players.

Geoff Schneider; W H Meeuwisse; Carolyn A Emery; J Kang; Kathryn Schneider. (2010)

Cytokine Network Analysis of a Youth Injury Cohort Reveals a Conserved Inflammatory Biomarker for Early Cartilage Degeneration..

Whittaker JL*; Roman J Krawetz; Carolyn A Emery; G Ren; Marvin Jacob Fritzler. (2017)

The risk of injury associated with body checking among Bantam ice hockey players.

(2009)

Risk factors and mechanisms of injury among female youth ice hockey players.

(2009)

Risk factors for groin injury in sport. A systematic review.

Carolyn Ann Emery Dr.. (2005)

Human risk factors in avalanche incidents.

Carolyn Ann Emery Dr.. (2008)

Preventing concussion in youth ice hockey: is research evidence necessary to inform policy change..

Carolyn A Emery; Brent H Hagel; C Goulet; Black AM*; M* Krolikowski; W H Meeuwisse; Alberto Nettel-Aguirre. (2016)

Prioritizing concussion prevention in youth ice hockey: An assessment of English-language Canadian newspapers as a vehicle for evidence-based knowledge translation..

Carolyn A Emery; Blake TA*; Melanie June Rock. (2014)

Concussion knowledge, attitudes, and injury prevention beliefs of youth ice hockey players.

A* Black; Carolyn A Emery; McKay CD*. (2015)

Prevention of ankle sprain injuries in youth soccer and basketball..

Carolyn A Emery; O* Owoeye; L Palacios-Derflingher. (2016)

The relationship between body composition and injury history in pre-professional ballet and contemporary dancers.

S* Kenny; Toomey CM*; Carolyn A Emery. (2016)

Mouthguard use in youth ice hockey and the risk of concussion and dental injuries..

D* Chisholm; L Palacios-Derflingher; K* Schneider; C* Atkins; Carolyn A Emery; Brent E Hagel. (2017)

The effect of age on symptom reporting on the adult and child post concussion symptom scale in youth ice hockey players..

Schneider KJ*; Black AM*; L Palacios-Derflingher; Carolyn A Emery; W H Meeuwisse. (2016)

Parent and player concussion knowledge and facilitators of appropriate management in youth ice hockey..

S Babul; Carolyn A Emery; Black AM*; A Nettel-Aguire. (2016)

The impact of a neuromuscular training injury prevention program on body composition and physical fitness outcomes in junior high school students..

Patricia Katherine Doyle-Baker; Van den; Carolyn A Emery; Brent Hagel; Richmond SA*. (2016)

Ski and snowboard school programs: incidence of grade-specific injury..

K White; K* Russell; M* Djerboua; C Goulet; Brent E Hagel; R Sran; Carolyn A Emery; T* Mitra. (2017)

Associations Between Sleep Quality and Self-Reported Health Problems in Female Pre-Professional Ballet and Contemporary Dancers..

Carolyn A Emery; Sarah J Kenny; C* Toomey. e59. (2018)

Youth and young adults have increased abdominal and total far mass 3-10 years following intra-articular knee injury.

Toomey CM*; Whittaker JL*; L J Woodhouse; Patricia Katherine K Doyle-Baker; Carolyn A Emery; B* Ghali. A188. (2015)

The incidence of physical contacts in youth ice hockey associated with body checking experience.

Carolyn A Emery; Palacios-Derflingher; L* Janzen; L Nadeau; M* Krolikowski; G* Martinez; R* Romanow. (2016)

An analysis of injury definitions and consequences of injury in Cirque du Soleil performers.

(2009)

Evaluating the implementation of a sport injury prevention program in a school setting..

E Verhagen; A Macpherson; O Owoeye; Alberto Nettel-Aguirre; Carolyn A Emery; C Finch; van den; Brent Hagel; Richmond SA*. (2016)

Diagnostic Accuracy of a Self-Report Measure of Patellar Tendinopathy in Youth Basketball..

James Preston P Wiley; OBA* Owoeye; Carolyn A Emery; L Palacios-Derflingher; Richard EA Walker. (2018)

Risk factors for injury in adolescent soccer: Implementation and validation of an injury surveillance system..

Carolyn Ann Emery Dr.. (2005)

The incidence of behaviours associated with body checking experience among youth ice hockey players..

L Nadeau; C Goulet; Roy TO*; Carolyn A Emery; K Fortier; D Hamel. (2016)

The incidence of behaviours associated with body checking among young ice hockey players.

L Nadeau; C Goulet; P Hamel; Carolyn A Emery. (2010)

Sport injury and obesity prevention through a high intensity neuromuscular training program in a junior high school.

S Richmond; Carolyn A Emery. (2011)

Risk factors for injury in minor hockey: Implementation and validation of an injury surveillance system.

Carolyn Ann Emery Dr.. (2005)

The effectiveness of a neuromuscular training program to reduce injuries in youth soccer. A cluster-randomized controlled trial.

Carolyn Ann Emery Dr.. (2008)

The effect of injury risk and prevention beliefs on adherence to the FIFA 11+ neuromuscular training program in elite Female youth soccer..

C F Finch; McKay CD*; M Romiti; Carolyn A Emery; K* Steffen. (2013)

The effect of body checking policy change on contact mechanisms in 11–12 year old ice hockey players..

C Goulet; L Nadeau; M* Krolikowski; L* Janzen; G* Martinez; N* Romanow; L Palacios-Derflinger; Carolyn A Emery. (2016)

Injuries and terrain park feature use among snowboarders in Alberta.

K Russell. (2011)

Cytokine profiles as potential biomarkers for "pre-osteoarthritis"..

J Powell; Whittaker JL*; P Railton; Carolyn A Emery; Roman J Krawetz; G Ren. (2016)

Validation of a Wearable Sensor for Quantifying Jump Heights and Jump Counts in Basketball..

S* Grewal; G Kuntze; C* Stilling; CA Emery. (2017)

"It's part of who I am now:" A qualitative analysis exploring the impact of sport-related knee joint injury on young adults' perspectives of physical activity and osteoarthritis.

Carolyn Emery; M Brussoni; Whittaker JL*; Ezzat AM*. S391. (2014)

Validation of a Self-Report Measure of Patellar Tendinopathy: Analysis of an Adapted Ostrc Overuse Injury Questionnaire and Clinical Evaluation in Youth Basketball..

O* Owoeye; Carolyn A Emery; L Palacios-Derflingher; James Preston P Wiley; R Walker. e55. (2018)

Are clinical measures of cervical spine strength and cervical flexor endurance, divided attention, computerized dynamic visual acuity, different in elite youth ice hockey players who report a previous history of concussion compared to those who do no.

W H Meeuwisse; J Kang; Carolyn A Emery; Schneider KJ*. (2014)

Assessing Remedies For Missing Weekly Individual Exposure In Sport Injury Studies..

Y Yuan; J Kang; Carolyn Emery. (2014)

Risk Factors for Concussion in Youth Soccer..

Keith O Yeates; Kathryn J Schneider; Chevonne* M Codd; L Palacios-Derflingher; Hubka TN*; Carolyn A Emery. (2018)

Helmet fit assessment and concussion risk in youth ice hockey players ages 11-18 years..

Brent E Hagel; J* Bigg; S* Sick; M* Krolikowski; A* Gamble; Carolyn A Emery. e75. (2018)

Kinematic differences between young adults with a previous knee injury and matched controls in the single leg squat and vertical drop jump..

Carolyn Emery; K* Lorenzen; J* Kupper; J* Whittaker; P* Zandiyeh; G Kuntze; Janet Lenore Ronsky; M* Mohr. (2016)

Sleep Quality and Self-Reported Health Problems in Pre-Professional Dancers: Are They Associated? (Oral Presentation).

Clodagh* Toomey; Carolyn A Emery; Sarah* J Kenny. (2018)

Higher Abdominal Fat in Youth and Young Adults 3-10 Years Following a Sport-Related Knee Injury..

CA; Carolyn Emery; J L Whittaker; C M Toomey; R A Reimer; Alberto Nettel-Aguirre. (2017)

Evidence-informed policy change in youth sport: Preventing concussions in youth ice hockey..

Alberto Nettel-Aguirre; M Krolikowski; A Black; Carolyn A Emery; Brent H Hagel; W H Meeuwisse; C Goulet. (2015)

Knowledge brokers: community partners in youth injury prevention research..

L Rosengarten; Brent Hagel; N* Romanow; M* McKinlay; Carolyn A Emery; K White. (2016)

The utility of prism lenses as a diagnostic tool for concussion.

K* Schneider; Carolyn A Emery; Sean Dukelow; E* Little. (2016)

Are Clinical Measures of Cervical Spine Strength And Cervical Flexor Endurance Risk Factors For Concussion In Elite Youth Ice Hockey Players?.

K* Schneider; J Kang; Carolyn A Emery; W Meeuwisse. (2014)

Evaluating attention problems as a risk factor for concussion in youth ice-hockey players.

Brian Brooks; Keith Yeates; K* Schneider; CA Emery; T Gershman. (2016)

Ultrasound Imaging of the Trunk, Hip and Knee Muscles during Preseason Screening: Primary and Secondary Prevention of Sport Injury..

Carolyn A Emery; J* Whittaker. (2014)

Changes in measures of cervical, vestibular, dynamic balance and tasks of divided attention following sport-related concussions in elite youth ice hockey players..

L Palacios-Derflingher; A Macpherson; A* Black; M Romiti; Schneider KJ*; Carolyn A Emery; Brent Hagel; W H Meeuwisse. (2016)

Risk Factors for Body Region Specific Injuries in Skiers and Snowboarders..

C Goulet; Romanow NTR*; Alberto Nettel-Aguirre; W H Meeuwisse; Eddy Lang; Carolyn A Emery; Andrew McRae; B H Rowe; Brent E Hagel; K Russell; K Pfister. (2014)

Attention problems as a risk factor for concussion in youth ice-hockey players..

T* Gerschman; C Kipps; Schneider KJ*; Carolyn A Emery; Keith Yeates; Brian L Brooks. (2016)

Physical activity, adiposity, and function in youth with and without spastic cerebral palsy: A pilot study..

A Kirton; Elizabeth Condliffe; G Kuntze; Carolyn Emery; L* Janzen; L* Brunton; S* Esau; C* Toomey. (2018)

Determining Sagittal Plane Multi-Joint Coordination in Children and Youth with Spastic Diplegia..

Carolyn A Emery; G Ursulak; I Robu; Janet Lenore L Ronsky; G* Kuntze; S Goldstein. (2018)

A school-based program to reduce injuries through neuromuscular training: iSPRINT a cluster-randomized controlled trial. (Oral Presentation).

Luz Palacios-Derflingher; Carolyn A Emery; Alberto Nettel-Aguirre; Brent E Hagel; Carla* van den Berg; SA* Richmond; M McKinlay; Patricia Katherine Doyle-Baker. e49. (2018)

Survey of sport participation and sport injury in elementary school children..

Tan BL*; Carnduff RA*; Patricia Katherine K Doyle-Baker; J Kang; McKay CD*; Carolyn A Emery. (2014)

Evaluation of a Body Checking Policy Change as an Injury Prevention Strategy for Non-elite Youth Ice Hockey Players..

Carolyn A Emery; W H Meeuwisse; A* Black; M Romiti; Brent Hagel; Macpherson; J Kang. (2014)

The relationship between body composition and injury history in pre-professional ballet and contemporary dancers..

Carolyn A Emery; C* Toomey; S* Kenny. (2016)

Do risk factors differ for concussion and prolonged recovery following concussion in elite youth ice hockey players?.

Taylor KA*; J Kang; Schneider KJ*; Blake TA*; N Lemke; W H Meeuwisse; Carolyn A Emery. (2014)

A Preliminary Analysis of the Impact of Previous Knee Injury on Measures of Balance and Their Implications for Secondary Prevention..

J* Whittaker; B Nigg; J* Baltich; Carolyn Emery. (2014)

The Relationship between MRI-defined Osteoarthritis, Pain, Function and Strength 3-10 years following Knee Injury in Youth Sport..

L J Woodhouse; J J Jaremko; Whittaker JL*; C* Toomey; Alberto Nettel-Aguirre; Carolyn Emery; CA. (2017)

Exploration of error sources and consequences for clinical use of knee injury risk video assessments..

K* McDonald; K* Lorenzen; S* Grewal; Carolyn A Emery; Janet Lenore Ronsky; G Kuntze. (2016)

Neurocognitive performance at return to play in elite youth hockey players with a sport related concussion..

Carolyn A Emery; Schneider KJ*; Karen Maria M Barlow; J Kang; W H Meeuwisse; McKay CD*; Brian L Brooks; Taylor KA*; Blake TA*. (2014)

The effect of body checking policy change on contact mechanisms in 11 and 12 year old ice hockey players.

N* Romanow; M* Krolikowski; Palacios-Derflingher; L Nadeau; G* Martinez; L* Janzen; Carolyn A Emery. (2016)

Biomechanical assessment of balance: A Comparison of Youth Athletes With or Without a History of Knee Injury..

J* Baltich; Carolyn A Emery; Janet Lenore Ronsky; J* Whitaker. (2014)

The applicability of criteria for early osteoarthritis in 'at-risk' post-traumatic knee injured and uninjured youth..

J L Jaremko; J L Whittaker; Carolyn A Emery. S1-S538. (2019)

Burden and Risk Factors for Patellar and Achilles Tendinopathy in Youth Basketball..

P, Wiley; O* Owoeye; Derflingher Palacios-. e49-e69. (2019)

The Effect of Hip Muscle Strengthening on Pain and Disability for Individuals with Non-Specific Low Back Pain: A Randomized Controlled Trial..

Reed Ferber; Kendall KD*; W J Preston; Carolyn A Emery. (2014)

Osteoarthritis Prevention: An evidence-based perspective across the spectrum from basic science to population health research..

M Batt; A Mobasheri; Carolyn A Emery. (2014)

Descriptive Epidemiology of Injuries Among Masters Alpine Ski Racers. American College of Sports Medicine Annual Meeting..

Carolyn Emery; G E Wagner; M Teramoto; S E Willck. (2016)

Cervico-vestibular physiotherapy in the treatment of individuals with persistent symptoms following sport related concussion: A randomized controlled trial..

Carolyn A Emery; Alberto Nettel-Aguirre; W H Meeuwisse; Karen Maria Barlow; K* Schneider; L Boyd. (2014)

Are clinical measures of cervical spine strength and cervical flexor endurance, divided attention, computerized dynamic visual acuity, different in elite youth ice hockey players who report a previous history of concussion compared to those who do no.

Schneider KJ*; J Kang; Carolyn A Emery; W H Meeuwisse. (2014)

The impact of concussion on brain adaptation: the use of prism glasses as a novel diagnostic tool..

Carolyn A Emery; Schneider KJ*; Sean Dukelow; Little CE*. (2016)

Identifying sagittal plane multi-joint kinematic clusters in children and youth with spastic diplegia..

G Ursulak; Janet Lenore L Ronsky; S Goldstein; Carolyn A Emery; I Robu; G Kuntze. (2018)

Evaluating the effect of body checking policy on physical contacts in Midget ice hockey players using video analysis..

Brent E Hagel; Luz Palacios-Derflingher; C Goulet; G* Martinez; L Nadeau; Carolyn A Emery; M* Chin; M* Krolikowski. (2018)

When NOT to refer patients for diagnostic facet joint blocks: Derivation of a clinical decision rule in the diagnosis of cervical facet joint pain..

A Smith; B Frizzell; C Cook; K Thomas; G Jull; Paul Timothy Salo; Peter Donald Faris; Carolyn Emery; Schneider GM*. (2014)

Sport and Recreational Injury Prevention Knowledge Uptake in and Beliefs in Junior High School Students.

Alberto Nettel-Aguirre; Carolyn A Emery; McKay CD*; R* Carnduff. (2015)

Physical Activity Monitoring in Youth Following a Concussion..

Justin* T Lishchynsky; L Palacios-Derflingher; Carolyn A Emery; Kathryn J Schneider; Keith O Yeates; Trevor* D Rutschmann; Clodagh* M Toomey. e57-e58. (2018)

Do measures of cervical, vestibulo-ocular function, balance and divided attention change over a year in youth ice hockey players?.

Q Shi; W H Meeuwisse; L Palacios-Derflingher; Carolyn A Emery; Schneider KJ*. (2016)

MRI defined osteoarthritis is discordant with self-reported pain and function 3-10 years following knee joint injury in youth sport..

L J Woodhouse; A Nettel-Aguire; Toomey CM*; Carolyn A Emery; Whittaker JL*; J Jeremko. (2016)

The association between intra-articular knee injury in youth and adiposity in individuals at risk of post-traumatic osteoarthritis..

Alberto Nettel-Aguirre; Patricia Katherine K Doyle-Baker; Carolyn A Emery; Whittaker JL*; B* Ghali; R A Reimer; Toomey CM*; L J Woodhouse. (2016)

The Association between Serum Levels for Cartilage Oligomeric Matrix Protein and History of Sport-related Intra-articular Knee Injury in Youth.

J* Laudon; Whittaker JL*; David Arthur Hart; CA Emery; L J Woodhouse; L Pacacios-Derflingher. (2016)

The Evaluation of a Risky Behaviour Assessment Tool in Child Skiers and Snowboarders..

S Staudt; S Mahmood; Jeffrey Caird; Alberto Nettel-Aguirre; Carolyn A Emery; Brent E Hagel; Carolyn Lane; M* Djerboua; T* Mitra; K Russell; D* Chisholm. e53. (2018)

Concussion rates and recovery in elite youth ice hockey players..

Taylor KA*; Brian L Brooks; N* Woollings; Alberto Nettel-Aguirre; W H Meeuwisse; Karen Maria Barlow; T* Blake; M* Mrazik; Schneider KJ*; Carolyn A Emery; L Palacios-Derflingher; McKay CD*; C M Lebrun. (2016)

The effect of a national body checking policy change on concussion risk in youth ice hockey players..

Black AM*; Schneider KJ*; Carolyn A Emery; Brent E Hagel; L Palacios-Derflingher. (2016)

Risk of injury and concussion associated with team performance and penalty minutes in competitive youth ice hockey.

J Kang; W H Meeuwisse; Carolyn A Emery; K* Schneider. (2011)

Symptom and functional improvements following a course of vestibular rehabilitation, manual physiotherapy and spinal stabilization exercises in high performance athletes with complex concussions.

(2009)

Risk factors for injury and severe injury in youth ice hockey: A systematic review of the literature.

(2009)

Is BMI a predictor of sport injury in youth?.

(2009)

Women and children first: Hockey injuries in female and youth hockey players.

Carolyn Ann Emery Dr.. (2008)

Helmet fit in youth ice hockey..

D* Patton; S* Blackmore; Brent E Hagel; Carolyn A Emery. (2017)

An important consideration in youth and young adults at risk of post-traumatic osteoarthritis 3-10 years following intra-articular knee injury..

CA Emery; Toomey CM*; A* Ezzat; Whittaker JL*; Patricia Katherine Doyle-Baker. (2016)

The Impact of Previous Knee Injury on Measures of Balance3-10 Years Post Knee Injury: A Preliminary Analysis.

J* Whittaker; von Tscharner V; B Nigg; J* Baltich; Carolyn Emery. (2015)

Using the Health Action Process Approach (Hapa) Model To Predict Adherence To the Fifa 11+ Program In Elite Female Youth Soccer..

Mckay CD*; Carolyn A Emery; W H Meeuwisse. (2014)

The epidemiology of illness and injury of athletes at the Sochi 2014 Paralympic Winter Games.

C Gomez; Carolyn A Emery; O Martinez-Ferrer; S Willick; C Blauwet; N Webborn; E Jordaan; Van de; J Stomphorst; M Schwellnus; W Derman. (2015)

Did "zero tolerance for head contact" rule enforcement change the risk of game related concussions in youth ice hockey players?.

J Kang; A* Black; Carolyn A Emery; M* Krolikowski. (2014)

Survey of sport participation, sport injury and sport safety practices in adolescents.

Carolyn Ann Emery Dr.. (2005)

Are there cumulative effects of past concussions in adolescent athletes?.

Brian Brooks; C* McKay; M Mrazik; W Meeuwisse; Carolyn Emery. (2012)

Evaluation of Body Checking Policy in Bantam Ice Hockey Players: A Multivariable Analysis. (Oral Presentation).

S Babul; M* Krolikowski; Carolyn A Emery; A Macpherson; S Kozak; Brent E Hagel; Kathryn J Schneider; P* Eliason; M Mrazik; L Palacios-Derflingher; Black AM*; N* Spencer. e468. (2018)

Translation and Cross-Cultural Adaptation of the English Version of the Knee Self-Efficacy Scale..

M Brussoni; Alison* M Ezzat; Carolyn A Emery; L Masse; J L Whittaker. e49-e69. (2019)

Are clinical measures of cervical flexor endurance, walking while taking and dynamic visual acuity different in elite youth ice hockey players who report a previous history of concussion compared to those who do not?.

K* Schneider; Carolyn A Emery; W H Meeuwisse; J Kang. (2013)

Cervico-vestibular physiotherapy in the treatment of individuals with persistent symptoms following sport related concussion: A randomized controlled trial..

L Boyd; Alberto Nettel-Aguirre; W H Meeuwisse; Carolyn A Emery; K* Schneider; Karen Maria Barlow. (2013)

Match Injuries Among High School Rugby Players in Calgary, Canada..

L* Miutz; S* Sick; Amanda M Black; Brent E Hagel; L Palacios-Derflingher; Kathryn J Schneider; Carolyn A Emery; Paul* H Eliason. e49-e69. (2019)

Diffusion tensor imaging of the impact of sports-related concussion on the adolescent brain..

N Makan; N. Virji-Babul; Carolyn Emery; M Borich; L Boyd. (2013)

The Impact of Concussion on Cardiac Autonomic Function: A Systematic Review of Evidence for Recovery And Prevention..

C* Mckay; W H Meeuwisse; Carolyn Emery; T* Blake. (2014)

Is there an association between early season baseline symptoms of dizziness, neck pain and headache and clinical measures of cervical and vestibular function in11 and 12 year old ice hockey players?.

Carolyn A Emery; Kathryn J Schneider; T Blake; C M Codd. (2015)

Utility of Axial Strain Elastography in Youth Basketball Players with Clinical Diagnosis of Patellar Tendinopathy. (Oral Presentation).

James Preston P Wiley; Richard EA Walker; OBA* Owoeye; Carolyn A Emery; Y Chadha; T* Hubka; Laura J. McLeod. e49. (2018)

Does body checking policy influence concussion and injury risk in non-elite ice hockey players?.

J Kang; A Macpherson; Brent Hagel; W H Meeuwisse; A* Black; Carolyn A Emery; M Romiti. (2012)

The Relationship Between Symptom Burden and Previous Concussion History with Salivary Cortisol Levels Following Pediatric Sport-Related Concussion..

S* Sick; Carolyn A Emery; Chantel T Debert; Gregory Alan A Kline; Parker* L La. (2018)

Baseline Immediate Post-Concussion Assessment and Cognitive Testing Values and test-retest reliability in elite Canadian youth ice hockey players.

C* McKay; M Meeuwisse; M Mrazik; Brian Brooks; Carolyn A Emery; A Jubinville. (2012)

Effect of Previous Concussion or Injury on Sport Specific Skills in Elite Youth Ice Hockey: A Pilot Study..

Carolyn A Emery; McKay CD*; P* Eliason; W H Meeuwisse. (2014)

Maximizing sports injury prevention program impact – issues of implementation, context and compliance across the sports delivery system..

M Raftery; C Finch; A Donaldson; Carolyn A Emery; E Verhagen. (2014)

Diffusion tensor imaging of the impact of sports-relates concussion on the adolescent brain.

Carolyn Emery; N Makan; L Boyd; N Virji-Babul; M Borich. (2012)

Risk factors for sport injury in elementary school children: Are children with Developmental Coordination Disorder or Attention Deficit Hyperactivity Disorder at greater risk of injury?.

Tan BL*; McKay CD*; B N Wilson; J Kang; Carolyn A Emery; Patricia Katherine K Doyle-Baker; T Jarus; G Nasuti; M Romiti; Carnduff RA*; K Hurtubise. (2014)

Determining multi-joint biomechanics signatures for youth with an intra-articular knee injury: towards early markers of post-traumatic osteoarthritis. (Oral Presentation).

K* Lorenzen; G Kuntze; J Whittaker; Carolyn A Emery; Janet Lenore Ronsky. S1-S538. (2019)

The Relationship Between Saliva Cortisol Measures, Symptom Burden, Length of Recovery and Concussion History Following Pediatric Sport- Related Concussion..

Katherine Wynne-Edwards; Gregory Alan A Kline; Black AM*; Kathryn J Schneider; Parker* L La; Chantel T Debert; Carolyn A Emery. e49-e69. (2019)

Are Joint Injury, Obesity, Physical Activity, Sport, and Occupational Risk Factors for Osteoarthritis? A Systematic Review of the Literature.

R Fukuchi; Carolyn A Emery; Geoff Schneider; S* Richmond; A* Ezzat; * Schneider K*. (2012)

Injuries and Lower Extremity Tendinopathies in Youth Basketball: A Prospective Cohort Study..

Carolyn A Emery; K* Befus; Kati Pasanen; J* Choi; L Palacios-Derflingher; T* Hubka; OBA* Owoeye; B* Ghali. (2018)

The effectiveness of a community-delivered neuromuscular training program in reducing time loss injuries in youth female soccer players..

S Babul; Carolyn A Emery; K Khan; K Frew. (2011)

The Risk of Injury Associated with Body Checking among non-elite Bantam Ice Hockey Players: An evaluation of provincial and local body checking policy change..

Carolyn A Emery; S Babul; M Mrazik; Black AM*; N* Spencer; L Palacios-Derflingher; A Macpherson; Schneider KJ*; C* Atkins; M* Krolikowski; Brent E Hagel. (2017)

A School-Based Neuromuscular Training Warm-up Program Is Effective in Preventing All Injuries: The ISprint Cluster-Randomized Controlled Trial. (Oral Presentation).

M McKinlay; Richmond SA*; Nettel- Aguirre A; Patricia Katherine Doyle-Baker; L Palacios-Derflingher; van den; Carolyn A Emery; Brent Hagel. e42-e48. (2019)

Workload and Patellar Tendinopathy in Youth Basketball..

Oluwatoyosi* BE Owoeye; B* Ghali; M Jordan; Carolyn A Emery; Kati Pasanen K; L Palacios-Derflingher; C* Stilling. (2018)

Axial Strain Elastography in Youth Basketball Players with Patellar Tendinopathy. (Oral Presentation).

Richard EA Walker; OBA* Owoeye; James Preston P Wiley; Carolyn A Emery; TN* Hubka; Laura J. McLeod; Y Chadha. (2018)

Association between mouthguard use and risk of concussion and dental trauma in youth ice hockey..

Brent E Hagel; Carolyn A Emery; L Palacios-Derflingher; Chloe Atkins; Schneider KJ*; D* Chisholm; Black AM*. (2017)

The relationship between injuries and terrain park apparatus use among snowboarders in Alberta.

K Russell. (2010)

The effect of body checking and head contact rule policy changes on concussion risk in youth ice hockey players..

M* Krolikowski; A Macpherson; A* Black; W H Meeuwisse; Carolyn A Emery; J Kang; Brent Hagel. (2014)

Do tibiofemoral joint shape and alignment differ between youth at increased risk of knee post-traumatic osteoarthritis following a sport-related knee injury and uninjured controls?.

Janet Lenore L Ronsky; Carolyn A Emery; G Kuntze; J L Whittaker; J L Jaremko; T C Blaney. S1-S538. (2019)

What are the risk factors for injury in terrain park skiing and snowboarding and which strategies are effective in reducing the risk of injury..

O Audet; M* Djerboua; Carolyn A Emery; C Goulet; Brent E Hagel; Carolyn A Emery; A* Macpherson; T* Mitra. (2017)

Exercise therapy in Juvenile Idiopathic Arthritis: A systematic review..

Toomey C*; Patricia Katherine Doyle-Baker; Susanne Benseler; C* Nesbitt; Whittaker JL*; J* Shank; Carolyn A Emery; G Kuntze. (2017)

Comparison of the CHIRPP and local injury surveillance system in Calgary.

T Senger; W H Meeuwisse; Brent Hagel; Carolyn A Emery; J Kang. (2010)

Evidence of early post-traumatic osteoarthritis and other negative health outcomes 3-10 years following knee joint injury in youth sport.

L J Woodhouse; Whittaker JL*; Carolyn A Emery; Alberto Nettel-Aguirre. 180-A181. (2015)

Did Implementation of the Zero-Tolerance for Head Contact Rule Change the Risk of Concussion and Injury In Youth Ice Hockey Players In Alberta?.

M* Krolikowski; Carolyn A Emery; C Goulet; J Kang; A* Black; L Nadeau; Schneider KJ*; Blake TA*. e12. (2015)

Gait Analysis and Energy Cost of Walking in Youth with Spastic Cerebral Palsy..

G Kuntze; S Esau; E* Sandron; K* Nuique; L* Janzen; Carolyn A Emery; L Brunton. (2018)

The effectiveness of a proprioceptive balance training program in healthy adolescents.

Carolyn Ann Emery Dr.. (2003)

An Interdisciplinary Clinical Research Program to Inform Exercise-Focused Rehabilitation in Youth with Juvenile Idiopathic Arthritis..

Carolyn A Emery; Susanne Benseler; S* Esau; C* Nesbitt; J Brooks; G Kuntze; Janet Lenore Ronsky. (2018)

A comparison of risk factors for injury in indoor and outdoor soccer.

Carolyn Ann Emery Dr.. (2005)

Fatigue in Walking for Youth with Spastic Cerebral Palsy..

LK* Brunton; S* Esau; L* Janzen; G Kuntze; Carolyn A Emery; Elizabeth G Condliffe; K* Nuique. (2018)

Characteristics of injuries sustained by snowboarders in a terrain park..

K Russell. (2011)

Examining the association between history of concussion and outcomes on baseline concussion assessment in pediatric ice hockey players using the SCAT3.

A* Black; Carolyn A Emery; Schneider KJ*; E* Ehman; T* Blake; W H Meeuwisse. (2015)

Injuries and terrain park feature use among snowboarders in Alberta.

Carolyn Ann Emery Dr.. (2011)

Variation in the recovery of knee-related quality of life following anterior cruciate ligament reconstruction in young athletes..

Carolyn A Emery; C Hui; Christina* E Le; P J Manns; J L Whittaker. S1-S538. (2019)

Do components of a pre-participation examination in female adolescent soccer players predict acute lower extremity injuries in soccer.

W H Meeuwisse; Carolyn A Emery; Reed Ferber; S Allen. (2011)

Effect of Previous Concussion on Sport-Specific Skills in Elite Youth Ice Hockey.

P Eliason; Carolyn A Emery; C D McKay; W H Meeuwisse; Brent E Hagel; L P Nadeau. (2015)

The Association Between Offensive Performance and Body Checking Among Youth Ice Hockey Players.

C Goulet; K Fortier; D Hamel; L Nadeau; Carolyn A Emery. e13. (2015)

Clinical Assessment of Vestibulo-Ocular and Oculomotor Function in Youth Ice Hockey Players Compared to Symptom Provocation on the Vestibular/Ocular Motor Screening Tool..

S* Virani; Carolyn A Emery; C* Codd; I* Sharma; Kathryn Schneider. e71-e72. (2018)

A systematic review of the association between adiposity and sport injury risk in youth. IOC World Conference: Prevention of Injury & Illness in Sport..

S* Richmond; D* Patton; Carolyn A Emery; C* Toomey; Whittaker JL*. (2017)

Does the risk of concussion in male youth ice hockey players depend on type of facial protection, mouth guard or helmet age?.

J Kang; Kathryn Schneider; W H Meeuwisse; Carolyn A Emery; K Taylor. (2011)

The effectiveness of osteopathic manual treatment in the conservative management of children with deformational plagiocephaly and congenital torticollis.

Carolyn A Emery; N Trottier. (2011)

Is policy related to body checking a risk factor for injury in youth ice hockey players?.

Carolyn A Emery. (2010)

Risk taking in avalanche terrain: A study of the human factor contribution.

Carolyn A Emery; W H Meeuwisse; A Sole. (2010)

A preliminary study to determine if components of a pre-participation examination in female adolescent soccer players predict lower extremity injuries in soccer.

W H Meeuwisse; S Allen; Carolyn A Emery. (2010)

What is the risk of concussion in Pee Wee and Bantam male ice hockey players reporting pre-season symptoms of neck pain, headaches and dizziness.

W H Meeuwisse; Carolyn A Emery; Geoff Schneider; J Kang; Kathryn Schneider. (2010)

The effect of different delivery methods of the 11+ programme on coach and player adherence in Canadian female youth football players.

K Steffen. (2011)

Examining Sport Concussion Assessment Tool ratings for a Pee Wee hockey cohort.

(2009)

Mechanism of injury and probability of head injury among children hospitalized for a ski/snowboard or ice hockey injury..

(2009)

Risk of subsequent injury in circus artists.

I Shrier; W H Meeuwisse; Carolyn A Emery; George Drake Hamilton. (2010)

A prevention strategy to reduce the incidence of injury in high school basketball: A cluster randomized controlled trial. Economic Evaluation.

Carolyn Ann Emery Dr.. (2006)

Examining attitudes toward body-checking, levels of emotional empathy and levels of aggression in minor hockey. A comparison between players in a league that allows body-checking and players in a league that does not allow body-checking.

Carolyn Ann Emery Dr.. (2007)

Evidence of early post-traumatic osteoarthritis and other negative health outcomes 3-10 years following knee joint injury in youth sport.

Alberto Nettel-Aguirre; J Whittaker; L Woodhouse; Carolyn A Emery. (2015)

Survey of sport participation, sport injury and sport safety practices in Calgary and area Junior High Schools.

Carolyn Ann Emery Dr.. (2007)

Cartilage Oligomeric Matrix Protein Expression 3-10 Years Following Sport-related Intra-articular Knee Injury in 15-26 year olds.

J* Laudon; Roman Krawetz; David Arthur Hart; J* Whittaker; Carolyn A Emery. (2015)

The effect of body checking policy change on offensive game skill performance in 13-14 year old ice hockey players..

A* Kolstad; L Palacios-Derflingher; P* Eliason; Carolyn A Emery; C Goulet; L Nadeau. (2017)

Injury Rates, Risk Factors and Mechanisms of Injury in Minor Hockey.

Carolyn Ann Emery Dr.. (2007)
In the News
NFL hands over $12M grant for U of C to conduct concussion research.. CTV News Calgary - online. (2018)
SHRed mobile. U of C initiative researches concussions and sports injuries in Alberta youth.. CTV News Calgary. (2021)
Bellerose joins concussion study.. St. Albert Today. (2019)
Calgary researcher faces off against concussions in young athletes.. Calgary Journal. (2019)
We talk concussions: SHRed Moblie. . Global News Radio: 770 CHQR. (2021)
New study looks at injuries and concussions in minor hockey. CBC Radio, The Homestretch. (2019)
Evidence-informed policy change in non-elite Bantam ice hockey . Global, City TV. (2019)
UCalgary researcher at the forefront of concussion research in North America. Calgary Economic Development, on-line. (2019)
Funding boost from NFL.. CTV News Calgary (TV and on-line). (2018)
NFL funds Calgary research to prevent youth concussion in sport.. Global News (TV, radio and on-line). (2018)
University of Calgary launches study on concussions with funding from NFL. . The Globe and Mail Newspaper (print and on-line). (2018)
NFL awarding more than $35 million to brain injury studies. Washington Post (print and on-line). (2018)
NFL awards $35 million in grants for concussion-related medical research. . Chicago Tribune (print and on-line). (2018)
NFL gives UCalgary $12M to lead research on concussions. . Calgary Herald (print and on-line). (2018)
Calgary University in NFL study. CJME/CKOM (radio). (2018)