For a fourth time in a row, the prestigious ShanghaiRanking academy rated our research in sport science as the best in North America. This ranking highlights the performance of more than 300 universities and measures the quality and breadth of our research.
Our faculty has a tangible impact in our society. We are improving the health and mobility for all ages, from youth to older individuals and from recreation participants, to elite athletes and Olympians, as well as those with disability and disease. While we are proud of the calibre of our scholarship, we're even prouder of how it improves the health of Calgarians, Albertans and other Canadians
Now, we can boost our programs even further with Joan Snyder's extraordinary legacy gift of $30 million to establish the Joan Snyder Fund for Excellence in Kinesiology. In addition to supporting programs that empower girls and young women, the investment will advance critical research and our understanding of the essential role movement, exercise and sport play in physical and mental health — and how that can be applied to improve the health of individuals and communities. To further demonstrate her dedication to women's sport and women's hockey, Joan Snyder also gifted $2M to the Dinos Program of Excellence in Women's Hockey. 
We hope you will join us as a student, an employee, a research participant or as a supporter in whatever way you choose to help us take our health and wellness programs to the next level. 
Our story in Kinesiology
As a result of the 1988 Olympics, the Faculty of Kinesiology was able to develop an excellent environment for research and learning as well as build superb training facilities for coaches and athletes at the varsity, community and Olympic level.
Kinesiology students benefit by receive high-quality and relevant, experiential learning opportunities that inform their future careers and contribute to research and scholarship in the faculty and in the university community.
The faculty is also the home of the successful Dinos varsity teams, Olympic Oval, Active Living recreation programs, the Outdoor Centre and the Sport Medicine Centre.
We continue to work to improve the health and mobility of our society through our research. We provide evidence of the benefits of exercise for all ages. Read more about our research below.
Excellent researchers and research facilities help us translate discoveries into applications that benefit local, national and international communities. Read a few examples of our research successes below.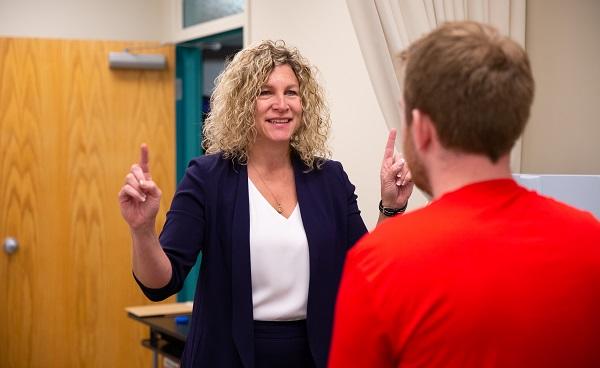 Preventing concussions
We were instrumental in obtaining a ban on body checking for young hockey players. That resulted in a 64 per cent reduction in concussions among players aged 11 and 12 – about 4,800 fewer concussions a year.
We are also the only Canadian university directly funded by the National Football League to study concussions in young athletes and work to reduce them.
Recently, we held our first mass-enrolment online course, called a MOOC. It was led by one of our professors, in conjunction with University of Laval. The free course enabled more than 8,000 individuals to benefit from our expertise in how to prevent and best treat a concussion.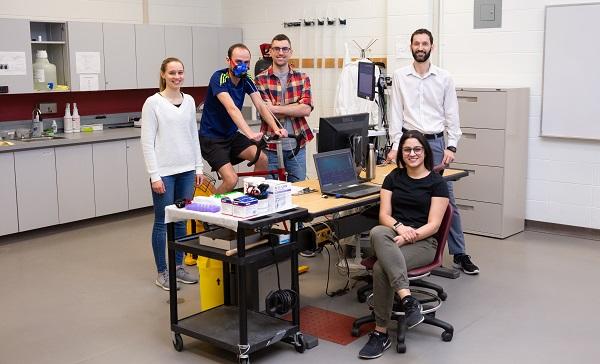 The right dose of exercise
What exercises should we do at different ages and levels of health?
Our professors are determining what amount and intensity of exercise is best for any individual, based on factors such as age, overall health and specific illnesses. Broad advice to exercise for 20 minutes a day is no longer very helpful.
For the exercise to be effective, the intensity needs to be high enough to work the cardiovascular system, allowing the heart, vessels and muscles to improve oxygen transport. We are working to provide specific guidance about how to be active in the best way possible.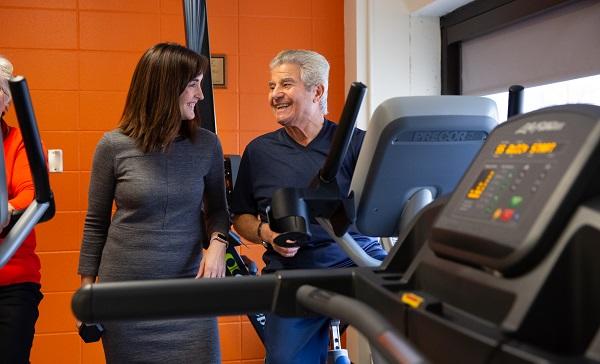 Cancer and exercise 
Our researchers are doing pioneering work using exercise to help those on and off cancer treatment.
The Alberta Cancer Exercise program, delivered on campus, has proven so beneficial that it is now being expanded throughout Alberta. Cancer and exercise programs have also begun to expand into rural communities across Canada.
Exercise has physical and mental health benefits for cancer survivorship, and our researchers are trying to have exercise moved into practice in the health-care system.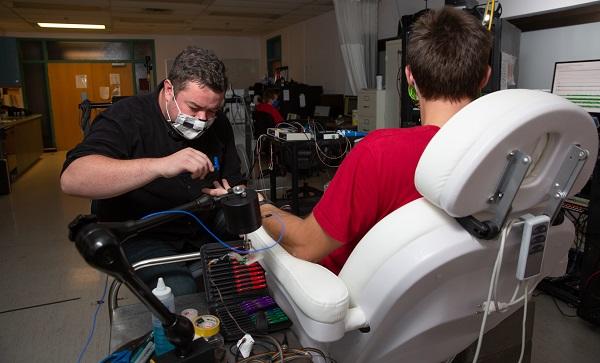 Human movement and the body
We have professors who explore what happens to our bones, muscles and ligaments as we move, such as the researcher who studies rare fractures in post-menopausal women with osteoporosis. And the professor who is a Canada Research Chair addressing mobility challenges in amputees and the elderly. 
As well, a Kinesiology professor discovered a way to do neurological testing using smart technology. With the new tool, practitioners will be able to quickly and easily know if they must adjust a patient's medication or exercise regime.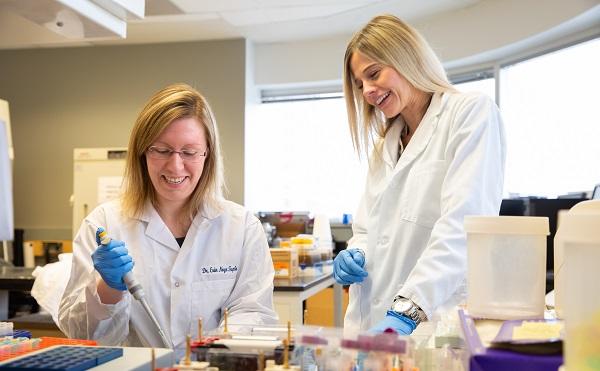 Advances in nutrition
A pilot study shows some children with autism respond positively when they ate a modified version of a ketogenic diet, demonstrating an improvement in metabolism and the gut microbiome.
And a researcher discovered consuming low-calorie sweeteners while pregnant increased body fat in offspring and disrupted their gut microbiota. The same researcher also found a fibre supplement, taken daily, produced some exciting results that will help children with overweight or obesity maintain a healthier weight and prevent many diseases caused by obesity.