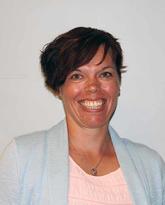 Anu Räisänen
Postdoctoral Scholar
Faculty of Kinesiology
PhD - Health Sciences
University of Tampere
Research and teaching
Injury Prevention and Osteoarthritis
Injury Prevention, Sport Medicine and Rehabilitation:
Injury Prevention
Rehabilitation
Movement Science & Musculoskeletal Health:
Osteoarthritis
Neuromuscular Training Programs
Research interests
Räisänen is now evaluating implementing a neuromuscular training program and the secondary prevention of post traumatic knee osteoarthritis. She aims to improve the adoption and maintenance of neuromuscular training programs to prevent injuries. A goal of her research is to improve the knee function, quality of life and prevent the onset of knee osteoarthritis among young adults who sustained a knee joint injury in youth sports.
Supervisors
Dr. Carolyn Emery, PhD
Dr. Kati Pasanen, PhD
Biography
Räisänen has a BSc in Physiotherapy and a BSc and a MSc in Exercise Medicine. She has a PhD in Health Sciences from the University of Tampere. Her PhD focused on the epidemiology of sport injuries and the role of knee control as an injury risk factor in adolescent athletes. Räisänen started working as a postdoc in the Sport Injury Prevention Research Centre and the Vi Riddell Pediatric Rehabilitation Research Program in July, 2018.